A fashion icon is incomplete without a classic watch on the wrist. If you are passionate about donning classic, timeless, evergreen fashion watches with your fashion attire without compromising on the latest trends and styles, then Geppetto wooden watches are the perfect choice for you.
If you are still not convinced about buying a Geppetto wooden watches, or wondering which watch to go for – here is the ultimate review of the Geppetto wooden watch collection. With six watches under its roof for display, Geppetto is a Croatian brand which aims at delivering a combination of green fashion without sacrificing the style quotient – right to you.
Geppetto wooden watches are crafted from 100% natural wood, come with modern accessory designs, and stay protected with a sturdy and stylish sapphire glass over the dials. Here are six beautiful Geppetto wooden watches which you can wear to amp your personal style statement.
Geppetto Royale – A perfect fit for the royal wrist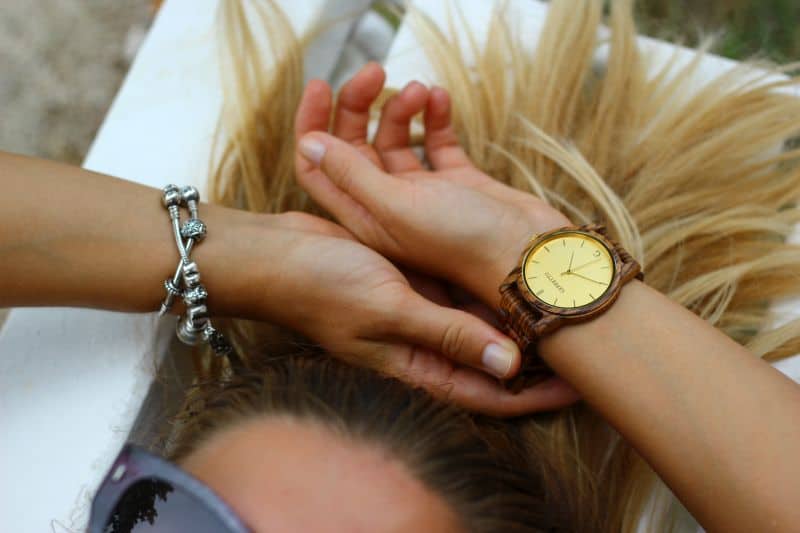 Instagram: @geppetto.watches
You might not be a royal. But that's no excuse to not feel like one, talk like one, walk like one, and wear like one. If you are dressed to your nines for that life-changing meeting, or you are prepping up to propose the love of your life to get old with you – a Geppetto Royale will definitely turn things smoother.
With a beige dial as its centerpiece, the Geppetto Royale exudes brilliance and class. Pair it up with a black shirt and contrasting trousers to create maximum style impact. In fact, you can pair it up with any outfit and any color palette.
Geppetto Royale is a classic choice for those who dare to be different, but are reluctant of making bold choices. Strike that balance between confidence and humility with this beautiful watch piece.
Geppetto Ocean
It's the season of the sun. Which means, it is time to visit the beach. With floral shirts and beach shorts, you will not want to carry a formal watch on your wrist. To get the best of the beach vibes, opt for Geppetto Ocean from the collection of six amazing Geppetto wooden watches.
This one comes with a blue dial at its centre – leading you to reminiscence about the young, carefree days you spent in your childhood and adolescence. The wooden belt means it doesn't heat up under the sun and burn your skin.
Geppetto Ocean is the perfect choice for your picnic day out or your beach break.
Geppetto Rebel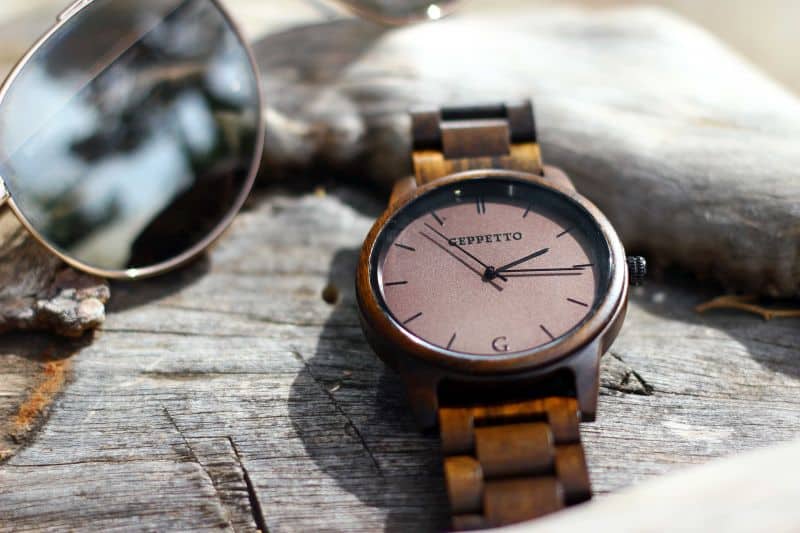 If you have always been a rebel, always questioning the hegemonic practices of the world, and wish to stand out from the crowd, the Geppetto Rebel is just the watch for you.
Geppetto Rebel's dial comes in a dark shade of grey, with black elements within. Enclosed with ebony wood belt around, the Geppetto Rebel is the watch for those who to engage in active sports or stay out of the crowd filled with camouflaged visages.
If your personal style is a tad bit rebellious, don't tell others about it. Show them who you are and what you stand for – by simply donning the Geppetto Rebel on your wrist.
Geppetto Terra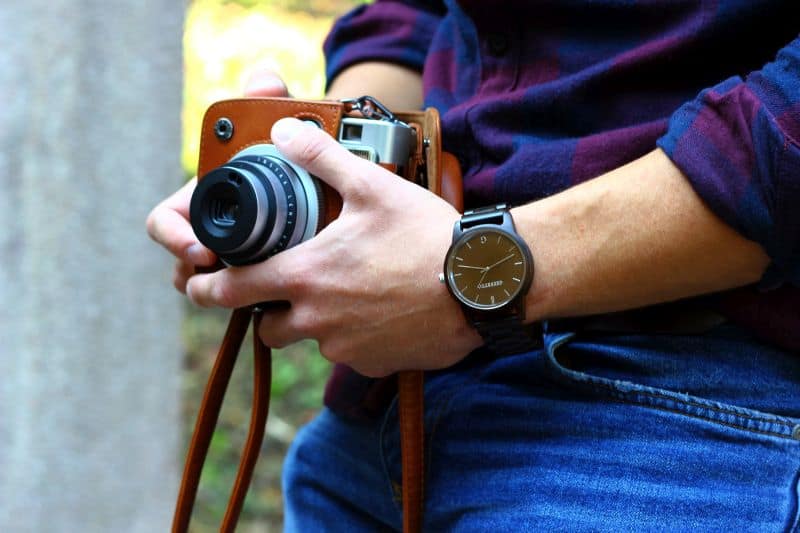 There are many among us who love the smell of the wet soil after a rainy day. Or those who like to simply roam around the woods. Nature lovers and `environment enthusiasts are everywhere. If you are one of them, showcase your passion to the world by wearing a Geppetto Terra on your wrist.
It is a simple brown watch – with an overall brown look. Made for the ones who like to stay close the Mother Earth – this watch will remind you how nature continues to inspire everything in this world – especially fashion.
Pair the Geppetto Terra with other neutral or earthy shades – like green, grey or brown. Be it clothes, belts or shoes – Geppetto Terra is the rustic fashion accessory you must own if you take regular motivation from the nature around you.
Geppetto Nocturno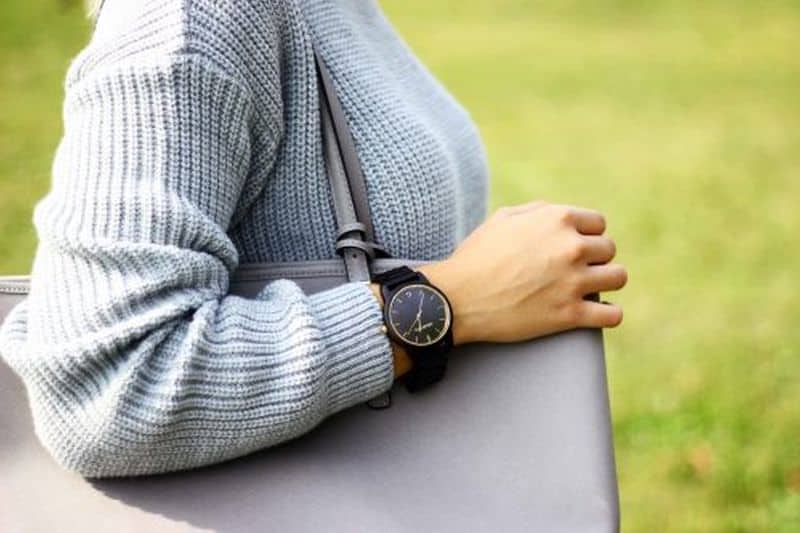 If you enjoy the nightlife more than anyone else in the world, then go for Geppetto Nocturno. Crafted from African ebony wood, with a combination of golden and black dial elements – the Geppetto Nocturno is the watch you wear when you want to own a party.
Geppetto Nocturno is one of the original watches from the collection of the six Geppetto wooden watches. This one is so unique in its design that it manages to make jaws drop everywhere it goes.
The next time you hit a pub, a disc, a high-end nightclub, or a high profile dinner night – make sure to carry this watch on your wrist to draw everyone's attention to yourself.
Geppetto Ruby
This watch is created from rosewood and the pink dial at the centre fine-tunes its look. For the modern day women out there who want to stand out without compromising on their femininity, the Geppetto Ruby works perfectly.
A unique shade from the pink color palette adorns this feminine watch piece. Pair it up with a black or a white A-Line dress at a party and watch as everyone continue to compliment you throughout the night.
Geppetto Ruby is the ideal watch for the women who dare to be different, and yet wish to celebrate womanhood at its peak.
All of the above-mentioned Geppetto watches are affordable, stylish and unique in their own way. They won't create a dent in your wallet, and yet, offer you a classic watch piece to become the best version of yourself.
Opt for any one or all of the watches in the collection, and you can also contribute to the environment. Not only are these Geppetto wooden watches made from natural wood, but the brand also promises to plant a tree for every watch they sell. Buying a Geppetto wooden watch is indeed a win-win situation for you.