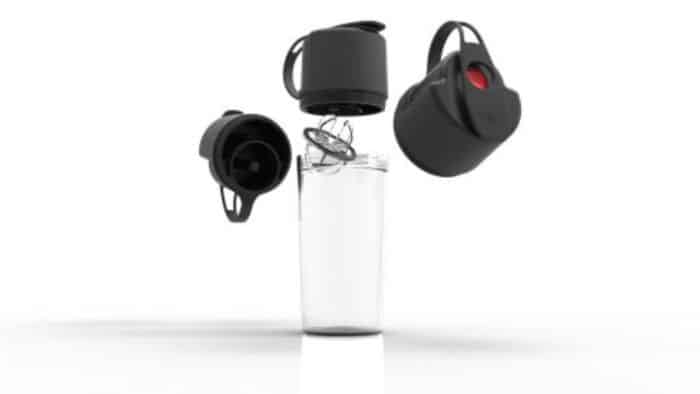 If you do regular workout in your gym, then you might be carrying a lot of stuff with you. Health drinks and protein shakes are usually the major items that almost everybody carries to a gym. Now, you can avoid a lot of mess if you do not carry your supplement boxes, bottles and shakers with you. Umoro One is a single item that can replace all this stuff easily. Check out what it is all about and how it may help.
Usefulness
Umoro One is a cool water bottle, which is just not a simple and eco-friendly water bottle. It is a bottle plus shaker that can also contain your supplement powders in an in-built slot. Whenever you do intense exercises or workout at any place, you might have to keep hydrating and nourishing your body in different ways. While some of you may need to have a vitamin drink, others may require depending on a protein shake.
For all your drinks requirements, you can onlyfillUmoro Onewith water and carry on with your workout.Whenever you need to sip your drink, simply press a button on this bottle. It will release your saved supplement powder in water. You can shake your bottle and take a healthy sip.It is also a nice product for carrying meal replacements and dietary supplements. While this shaker bottle may be quite helpful for fitness freaks, not every individual may need this product equally.
Value for money

At a price of around $30, Umoro One can only deliver good value for your money when you actually require it to carry your water or health drinks at all times. Many people owning similar products may not like to spend this sum on a shaker bottle.
Appearance

As against any cumbersome device, this product is quite simple and sober in appearance. There are no complexities involved. It looks like a regular water bottle that has a storage compartment in which you can store your supplement. The compartment has a button to press when it needs to be released. Thus, do not expect to create a fashion statement with this shaker bottle. Otherwise, its design is interesting. It is shatterproof too. You can also take the risk of carrying it on all your rough journeys.
Talking further about its design, you can find it in a transparent body that lets you check whether your supplement has been released and your drink is prepared properly or not. The body is made of BPA-free plastic that ensures its safe and healthy use. There is a rubberized seal on the top so any water or supplement leakage can be prevented. The product is claimed to be 100 percent leak proof. It is also warranted against cracking. Overall, the product is durable and appealing.
Performance

This health and fitness product can actually take care of you with its wonderful performance. It is an effective product when we talk about getting rid of several other items in your gym bag.The supplement storage and release function in this shaker bottle is quite efficient. You do not need to over-pressurize the bottle to mix and prepare your drink. It smoothly performs this task.
Ease of use

This shaker bottle is soft and easy to use. You may not only fill up and empty it quickly, but may also clean and handle it easily.You can wash this bottle nicely in a dishwasher and with your hand only. Therefore, using it on a regular basis and at any place is not worrisome.