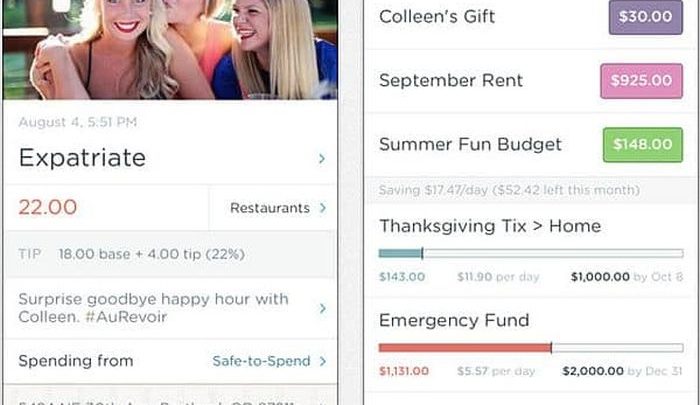 Online banking services provider Simple has recently rebuilt its backend and launched new apps to support a variety of banking services provided to customers. If you also avail services from Simple, then check out more about the new backend system and apps.
Appearance:
Simple has made some significant changes to its systems. This overall change done to the backend is also reflected in updated apps. Users will like the fresh apps that have a simple yet classic design, as well as a minimalistic look. There are no irrelevant features that bloat the appearance or app design. Its upgraded Goals feature makes it quite simpler to track and manage financial goals.
Performance:

The new apps from Simple have made their available features highly functional for users. The refreshing design with added features synchronizes better with iOS 7 and above. Overall, the new apps have become faster and more efficient.
Ease of use:

For customers that have simpler banking and financial goals, the new apps from Simple make the goal management process even smoother. Simple's app tools are some of the best tools for straightforward requirements. With such tools, it has become far easier for people to transfer their money to other customers, as well as to distribute it between their own set financial goals.
Usefulness:

Simple has made significant improvements in its features to make their free app more useful for customers. Its Instant feature will help users in making smooth money transfers to other Simple customers. The new app will ensure free and instant money transfers. In addition, the new Goals feature will help users in adding memos and organizing their savings.
This may support them in growing their savings wisely. The Shortcuts feature further helps in quick money transfer between Goals. Users can also create their own avatar to receive personalized experience in their accounts. The new app also makes it faster to access one's contacts by using its favorites feature.
Reputation:

Simple is a favorite banking firm of many of its customers. However, its reputation has received a boost since its acquisition by multinational bank BBVA. Customers are expected to show more faith in the organization after it is being rebuilt to become stronger. It offers its new apps for free once users have created their accounts.