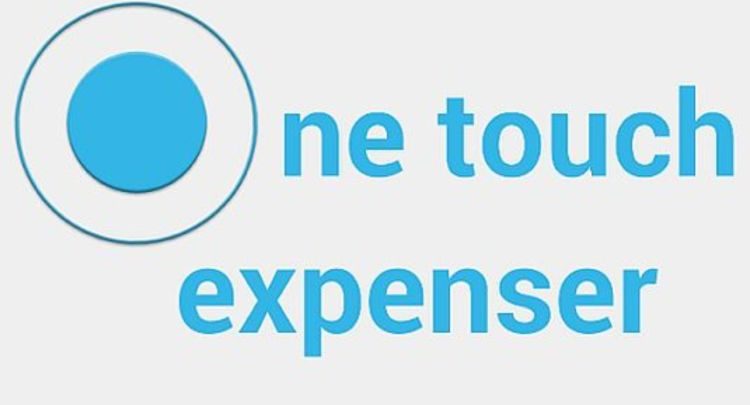 Quix Inc has come up with an expense management app that can come quite handy to people who find it boring and tiring to keep a track on their income and expenditures. The One Touch Expenser app can make their lives easier on a single touch, as the name suggests. Let us see whether just one touch can work for you or not.
Usefulness
The One Touch Expenser app is quite useful for managing a variety of expenses you do throughout a specific time period. The app also allows you to log your income and keep a watch on your savings and extra expenses. This can be helpful in handling your monthly budget carefully. In addition, you get a single place to retain all your transactions. Thus, you can also use it a source of reference when you need to recall any of your expenses or transactions.
Value for money

Since this expense recorder app does not cost you anything, it is worth trying out. As it delivers what it promises, you can receive complete value for your inputs.
Appearance

One Touch Expenser is a clean and tidy app that offers minimal features required to keep a track on your personal finances. Since the style of its interface is similar to what Google Now has, all Android device users may find it swift to work with it.Along with income/expense login feature, the app also provides options to take a screenshot of your entry or set a reminder. Additionally, you receive nice budget and tag managers in this app.
When One Touch Expenser displays your transactions, it does it in a straightforward manner. The app creates comprehensive pie charts or graphs that show your expense and income breakup under different categories.You can also check the summary option for tracking the progress of your expenses on a monthly basis.
One Touch Expenser has customizable settings to allow you to configure your budget for expenses and your target income.On the whole, you will find the appearance of this app quite basic. However, its simplicity supports better functionality too.
Performance

This app works smoothly in integration with your Android devices. Since it is a light app, it is pretty functional and runs without technical snags or crashes. Apart from this, One Touch Expenseris safe and secure to use, as it does not ask for your bank details and passwords to access your financial accounts.
It accepts manual entries for your transactions. However, it can also be painful for some users who are used to such apps that track transactions automatically.Another positive aspect of its performance is that it can synchronize with its website. The option is cool when you want to access your data from another device and not from your Android smartphone.
Ease of use

The One Touch Expenserapp looks very simple and decent while you work with its one touch feature. This feature is designed to provide the convenience of making an expense or income entry anytime you remember or have time to make it. You can just touch a button and the app will create space for this entry.
However, you will anyways have to open the app and its menu if you want to access this one-touch button. Thus, this feature does not make the app very special in comparison to similar quick budget management apps. Still, it offers easy navigation and data entry options. Many of the features in this app may be used on the single tap of a button.
One Touch Expenser is an appropriate app for people who are seeking a basic tool to manage their personal budgeting. As a free and easy-to-use app with decent performance, One Touch Expenser is a good bet for all.