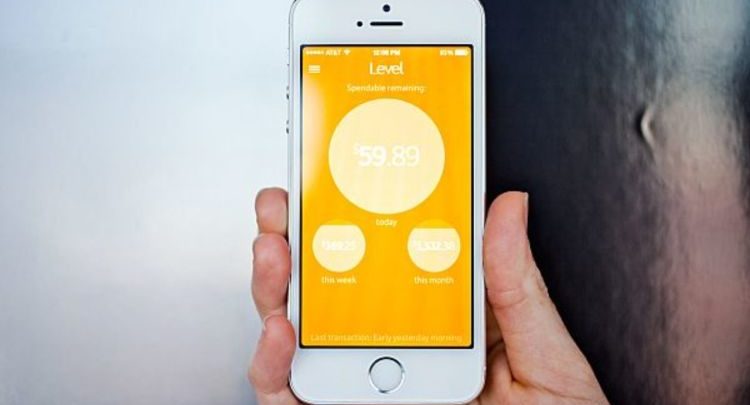 Does your budget get imbalanced every month because you do not keep a watch on your wallet and expenditures? Now, you may get rid of the trouble of managing money with this app called Level Money. It does the required budgeting for you without pointing a finger at your expenses.Read on to know what all it can do for you.
Usefulness

Level Money is a very useful app when you want to know about your total spending doneduring a day, week or month.The app also lets you know the amount you may spend during a selected time period. It not only keeps a track of your income and bills, but also calculates your total spendable amount for each month. Thus, it is like a budgeting assistant that can help you in saving some moneyby avoiding extra expenses.
The app is more useful for people who fall in the age group below 35 years. This is for the simple reason that such users may not have complex financial planning to do when they are young. On the other hand, older people may vary in their budgeting needs. Level Moneyis not designed to handle such complex budgeting issues.
Value for money

This reliable and secure app provides complete value for your money, as it is freely available to download and use.
Appearance

Level Money is a simple and straightforward app that does not include flashy features and complex options, settings or graphics. Since it is designed for basic budget management, its appearance and easy user interface serves the purpose well. You can only see a few bubbles on the screen when you use this app.
These bubbles categorize your finances as your bills, income, saving, and spendable. While a lighter color shade in the bubble shows the portion for your amount spent, the darker color shade displays the portion for an amount that is still available to spend.
Different bubbles display the same details for each day, week and month.If you have time, then you can also tap on each bubble to know where you spent your money during that period. The app gives you a menu on the left side that shows your pending and posted transactions.
You can mark these as bill, normal or unusual so the app may know your spending rangein a better way.Thus, Level Moneyseems to be like a wallet in which you may peek to assess the available money. Overall, the appearance of the app is quite user friendly.
Performance

This app performs very well and runs smoothly on all your iOS devices. Once your bank details are linked to it, Level Moneyautomatically checks all your expenses and calculates your savings. It also creates effective graphs to display the money available with you to spend.
However, the app does not go into complexities and that is one reason for it to display wonderful performance. It also offers bank-level security and maintains your information using Intuit.
Ease of use

It is actually the simplicity and ease of use that may attract many users toward this app. It is a quick budgeting tool if you are looking for something swift to handle. The app does not ask for many details and connects instantly to your bank accounts and credit cards.
It is a far better app as compared to similar budgeting apps, as you do not even need to do multiple tapping to receive the required information. It is just about opening the app and your budget is in front of your eyes.Level Money saves your time in a busy modern life.
Level Money is a greatly designed app for managing your budget in the simplest possible manner. The app is reliable and easy to be used when your only requirement is to know the money you have spent out of your income and your leftover amount.