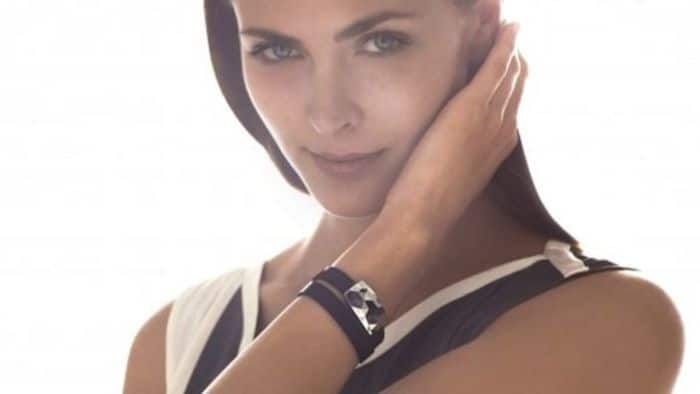 Netatmo has designed a smart bracelet called June, which can protect your skin from harmful sunrays. It has the ability to detect ultraviolet rays. If you also care for your skin and find this bracelet of interest, then read on to know more about its design and working.
Usefulness
June is a modern wearable bracelet that can track UV rays and give you useful alerts when you are exposed to the sun far too long. It can actually judge the intensity of sun. However, you may not wear it on rainy days, as it is not completely waterproof. This stylish gadget can also provide tips on protecting your skin. It offers its recommendations based on skin type. For example, it can tell you about the required sunscreen SPF level or any accessories you should be carrying when you go out in sun.
The bracelet can also let you know whether you are getting an overdose of sunshine on a daily basis. Thus, it can protect your skin from many dangers that may occur due to excessive UV exposure. In addition, this smart bracelet adds to your beauty by being a fine piece of jewelry. Still, it is only useful for a specific group of people that majorly includes women who want to be extra careful about their skin's exposure to UV rays or those who have faced some kind of damage to their skin already. Else, the bracelet does not solve additional purposes.
Value for money

Since the usefulness of this device is quite limited, many people may not feel the need of spending $99 on this wearable. Basically, it is because of the low value for money provided by this gadget. Most of the times, people believe in taking their own precautions and know well what suits them to keep their skin protected from any harm.
Appearance

This smart bracelet is designed to look stunning. It is available in three colors that are gold, platinum, and gunmetal. While you can make your choice, you can also choose to wear it as a bracelet or brooch. It looks beautiful both ways and can match well with all your dresses. This elegant bracelet has a detachable jewel, which is actually a sensor and can be worn as a brooch. Otherwise, this piece can also be attached to a wrapping bracelet out of the two available bracelets, one made of leather and the other made of silicone.
On a slightly different note, June does not come with any indicator light that can tell you to charge it on requirement. However, it appears as a great piece of jewelry, and because of the same reason that it does not vibrate or light up to alert you.
Performance

June is a wonderful wearable that can only synchronize with an Apple device as of now. Its UVA and UVB sensors can connect well to an iOS app on your phone via Bluetooth. The gadget collects some basic data about your skin type and eye or hair color, based on which it offers effective tips and suggestions. Through some algorithm, it generates your UV index that can be easily checked on your mobile device. When we talk about its battery life, it can actually last up to a month on a single charge. After it is discharged, you can quickly top it up fully in about 12 hours. Thus, it performs quite amazingly.
Ease of use

You can protect damage to your skin or diseases like skin cancer with this easy-to-use smart bracelet. Simply attach your fashionable sensor piece to your chosen bracelet and connect it to your phone to receive valuable information about sun protection.

The June bracelet is your personal sun coach that can help you in protecting premature aging and damage to your skin caused by harmful UV rays. While it is a simple and effective device, it is only useful for women conscious about skin care.