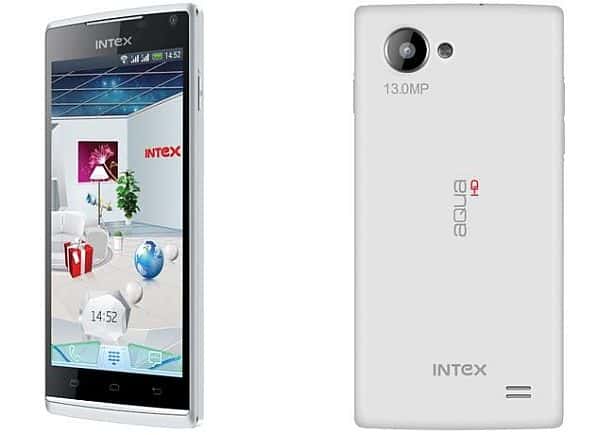 Appearance

Aqua i5 is a brand new Smartphone launched by Indian Smartphone Intex. The device is just 8.8 mm thick and has a small battery. The device has a glossy finish and the chrome strip on all sides makes it super cool to look at but also makes it more susceptible to fingerprints and stains. The capacitive touch keys make the front of the device neat and clean. It has a 5-inch screen size, a small device that is super easy to carry. The side panel houses the power and the standby keys.
The phone has a dual sim system, the primary sim has 3G connectivity and the secondary sim has 2G connectivity. Coming down to the display, 5inch IPS LCD display comes with qHD (960 x 540 pixels) resolution. The color reproduction and the black levels are low but the picture quality is sharp. The touch sensitivity of the Intex Aqua i-5 is accurate and the feather touch keys are good to work with. Whether it is gaming r web browsing, the touch sensitivity of the device makes it good. A 12-megapixel camera in the Intex Aqua i-5 with an auto focus lens makes it a high-resolution camera.
Performance

A 1.2GHz Mediatek MT6589 quad-core processor and PowerVR SGX 544MP GPU powers the latest Intex Aqua i-5. The processor performs well and the phone is good on the gaming front, even for the HD ones. However, HD games put a lot of strain on the device and it heats up soon.
The device has a good hardware and software combination. With 1 GB RAM and 4 GB of internal storage, the device is perfect for multitasking. The onscreen keypad makes the device great to use. Call performance is a major plus point of this phone. The earpiece volume is plentiful and the microphone is of high quality that makes the receiver hear your voice loud and clear.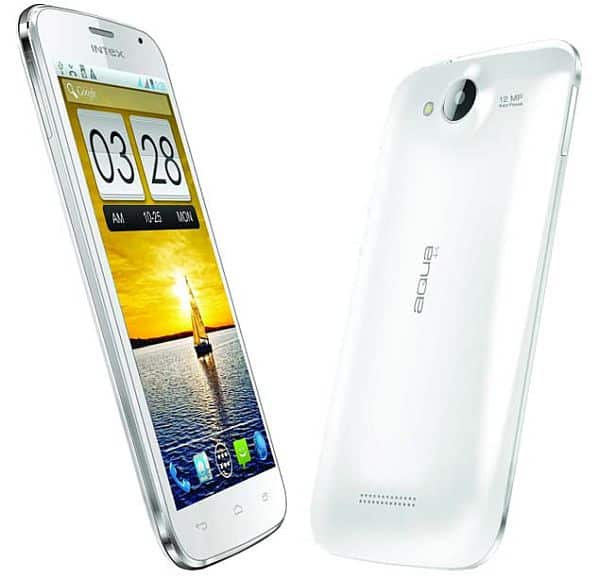 Value for money

Intex Aqua i-5 is one such low cost quad core processor based device, which is priced just at Rs9, 990.
Software

The Intex Aqua i-5 is powered by Android's Jelly Bean operating system. Users can use various customizations as per their interest. Many free apps like the Fruit Ninja come preinstalled in the device. The operating system on the device gives it a compatibility level that suits most of the applications on the Google Play store.