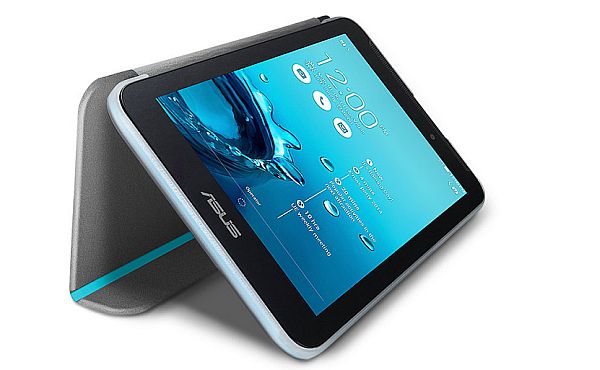 A PC and tablet maker from Taiwan, better known in the market for its Nexus tablets powered by Google's software, has recently rolled out their new product by the name of Fonepad 7 (FE170CG) Dual-SIM Tablet. By now, you must have come to know that we are talking about Asus. This recent introduction is an addition to the Fonepad, which already has many variants in the market that are successfully catering the needs of mid-range tablet buyers. If you want to get acquainted with Asus Fonepad 7, then go through this hands-on review we have brought for you.
Appearance of Asus Fonepad 7 (FE170CG) Dual-SIM Tablet

The new Asus Fonepad 7 has taken the basic design from the original Fonepad. The plastic body of Fonepad 7 is in contrast to the aluminum finish of the original Fonepad. All plastic body is something that is little disappointing. The right side of the tablet has the power, screen lock, and volume rocker buttons. There is a plastic panel on the right side beneath which you have the both SIM slots and the microSD card slot. A 3.5mm audio jack and the charging port are nestled in the top panel, which is in contrast to the Fonepad and Fonepad 7 that had charging and audio ports at the bottom panel. Asus Fonepad 7 (FE170CG) Dual-SIM Tablet comes in black, white, red, and blue colors.
Performance of Asus Fonepad 7 (FE170CG) Dual-SIM Tablet

It has a 2-megapixel rear camera and a 0.3 megapixel front facing camera. The camera misses a flash and does not protrude out. The camera results are reasonably good in sufficient light but they miss out on details in the dim light. Wi-Fi 802.11 b/g/n, Miracast, GPS/ A-GPS, Bluetooth 4.0 and 3G HSPA+ are the connectivity options. The battery life of Fonepad 7 (FE170CG) is 10 hours.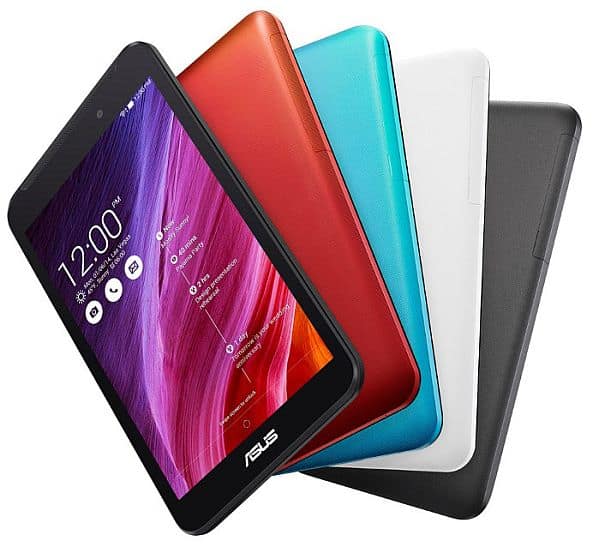 Software in Asus Fonepad 7 (FE170CG) Dual-SIM Tablet

Asus Fonepad 7 runs Android 4.3 Jelly Bean paired with its ZenUI and is powered by a dual-core Intel Atom Z2520 processor and 1GB of RAM. The floating apps in Asus tablet are similar to the multi-window and small apps in Sony and Samsung.
Value for money

Fonepad 7 (FE170CG) Dual-SIM Tablet is a true value for money. You get to have all the features of expensive tablets in this Fonepad at an extremely competitive price. It kind of satisfies the tablet fancy of people who cannot go in for expensive tablets.
Ease of use

The double sim feature and the 3G compatibility of Fonepad 7 (FE170CG) Dual-SIM Tablet makes it very easy to browse the net and make/receive calls from wherever and whenever you please.