These days' hackers lure corporate and companies to walk into their trap by announcing imaginative corporate trades that never happened. Soon, enough racist and offensive tweets are posted via the company account on several social media platforms. How widespread is the problem and how does it affect business right now? Read on to know.
A help desk software provider utilizing cloud computing, Zendesk was hacked. The hackers broke into the accounts of three of their clients before the administrators could realize it. By doing so, they were in a position to download the user id of those who requested support from the clients as the database was stored in Zendesk. The customers could be tracked on social networking sites like Twitter, Tumblr and Pinterest, although they did not announce the names to the press. Apart from details, like no passwords were hacked or tweets shared, the company refused to divulge any further details.
The companies have to bear the pain of blocking and had to deal with loopholes in coding, plus also notifying the customers about the blunder and this saved their reputation going down the drains. Albeit money loss was not involved, the users did keep in mind the incident that caused their personal data to be breached.
Twitter or Zendesk will be considered unreliable if such security lapses continue to occur. This will affect the online social commerce where the customer will think twice before making a purchase online. Although until date, we haven't seen any symptoms of any company shying away from social media integration; however, it is possible that smaller firms who do not have the knowledge of how to deal with such lethal attacks from hackers will sure opt for a safer route.
Risk vs. Reward: In the present scenario, the benefits of social media are too good to abandon. A recently held day-long event called Social Media Action Camp, held in New York by Corbett Public Relations, was attended by small and medium scale entrepreneurs. After the event, the president Bill Corbett, Jr. pointed out that it is the small scale business that gets a great impetus due to social media.
Corbett mentions that although the hacking problem was discussed, but currently it does not prove to be a major point of concern. An assumption was hackers tend to target larger organizations for their attacks and hence, small-scale business endeavors are safer.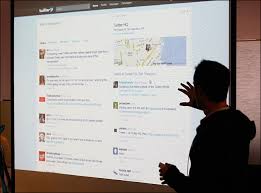 David Johnson of Strategic Vision however points out that people are losing trust on Twitter and will do more so if necessary steps are not taken. If such attacks turn frequent, customers will shun using twitter for their transaction or personal information transmission purposes. It's high time for Social Media to rise up to the challenge of countering hackers more effectively and tightening their security system.