By definition, palletizing is the process of loading and offloading items such as parts or boxes into or from pallets. Upon automation, palletizing is done using an industrial robot.
Palletizing applications are a common sight in many industrial floors. It is used in manufacturing and shipping industries. Tasks such as stacking of bags, bottles, boxes and cartons are easier using this application. There are many types of palletizing robots; they differ in size and payload.
Universal Robots, a leading robotics designer and distributor has modern palletizing robot models designed for specific payloads, high-speed and long reach applications. The collaborative robots come with easy-to-use software that allows the user to adjust the palletizing system to match the current needs. Their collaborative robot arms have been widely used to palletize bags, bottles, food products and many other items.
Important Things You Need To Know About Palletizing Robots
There Are Collaborative Palletizing Robots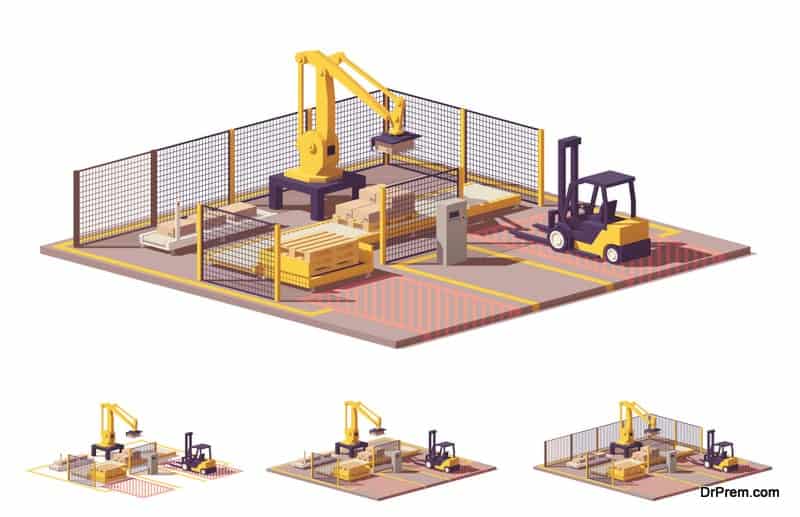 It is without a doubt that collaborative robots, also known as cobots, are carrying the largest market share over the recent past. This is partly because leading cobot models are designed with palletizing needs in mind. Collaborative robots have an ability to reach far ends in order to load or offload.
Using Palletizing Robots Reduces the General Maintenance Cost
Before the introduction of robots and robotics into the palletizing space, traditional systematic conveyors ruled the processes in the manufacturing industries. Much as they were effective, they were expensive to install and maintain. What's more, they were a complex mechanism that would only be operated or maintained by qualified technicians. Palletizing robots are easy to install and require little maintenance.
Collaborative palletizing robots are of a small size and therefore do not need large operating space.
Want Total Success, Invest In A Proper Integration
From the outside, palletizing may seem like a very easy application. However, for a streamlined stress-free process, it is important to ensure a proper integration of all the key aspects from the start. For instance, your palletizing robot supplier should be ready to send you qualified engineers who will see to it that installation has been done and that the system is operating successfully. They should also be willing to offer an after-sale follow up. This will help to find out if the robot is still functioning correctly. As a user, pay close attention to specifications such as the pallet dispensers and conveyors.
Their Cost Is Justifiable and Effective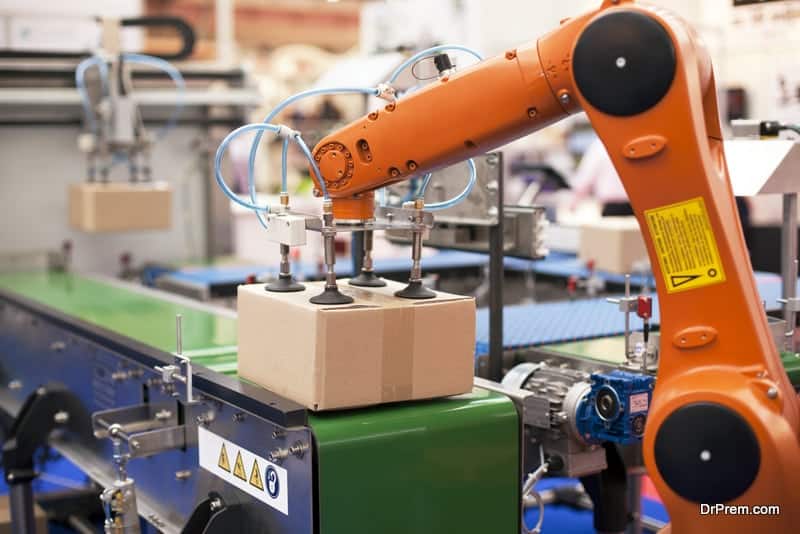 Upon purchase and installation, a good palletizing robot should enable you to realize a return on investment (ROI) within a year or two. Some make evident returns within 200 days at work. It all depends on the scope of the system at hand. Palletizing robots help keep the working environments safe while completing loading and offloading applications with a state of the art technology that is keen to precision.
They Are Flexible and Easy To Re-Deploy
The future of technology is very dynamic, it can never be predicted. No one knows the palletizing or packaging systems that will be in use tomorrow. That, however, is no cause for alarm. This is because many palletizing robots can be reprogrammed to handle other tasks. This is especially so with collaborative robots whose re-deployment only needs reprogramming – and that too, quick and easy.
Terms Used In Palletizing Robots
To choose the right palletizing robot for a job, you will need to understand the terms used in describing the robot's specifications. Some of the terms determining criteria include: payload, axes, reach and speed.
Payload: This is the maximum total weight of the robot arm plus the item it is handling.
Axes: Determines the resting level of the product (in comparison with the floor) when lifted in order to be placed in a palletizing application.
Reach: This is the furthest a robot arm can extend (from its center).
Speed: The rotational simulations of all joints.
Thinking of palletizing robots? Have a robotic engineer assess your loading and offloading needs. You will be advised and given the available choices of the best palletizing system that will be in line with your business goals.
Article Submitted By Community Writer