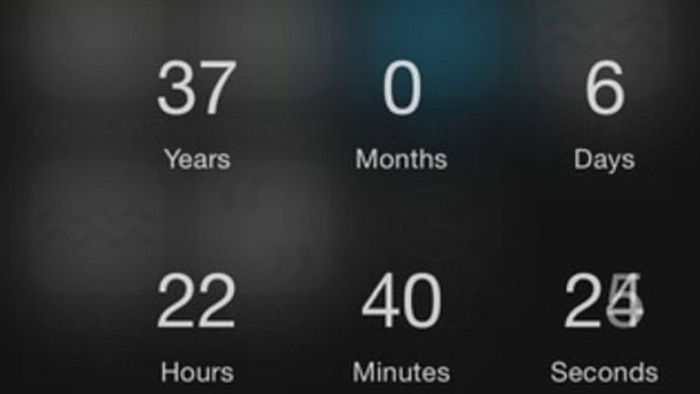 Gist LLC has recently developed an app called Deadline, which predicts your date of death. It captures your lifestyle and accordingly calculates the time for which you would remain alive.
Appearance –

If you want a countdown to your death, then the Deadline app can exactly do that for you. The simple looking app can scare you to hell when it tells you the days remaining to your death. This app has a user-friendly interface that helps you in tracking your lifestyle and health-related information and displays your date of death in the form of a simple countdown clock.
Performance —
Although the Deadline app may not synchronize well at times with the HealthKit app from Apple, it can still perform efficiently when the synchronization is done. While it takes data from HealthKit, it performs its own calculations in terms of several factors, such as your lifestyle, physical activity, blood pressure, sleep and height. After an analysis of your data, it informs about the moment of your death. While this iOS app performs precise calculations, it can only be an estimated expiration date. It relies on various factors and these factors may not be accurate predictors of one's death.
Ease of use —
It is very easy to use the Deadline app, as it only requires you to answer a few questions about your lifestyle. Then, it performs an analysis for the required predictions. It is also very simple to track your death-related details, as these appear in the form of an easy-to-understand countdown on the touch of a button.
Usefulness —
While the app may give you a scary feel at the first encounter, it is actually developed to motivate you to improve your health and lifestyle. Thus, it is beneficial to some extent if you take the death countdown positively. It can drive you to keep your health checked up on a regular basis and make efforts to improve it in order to live long. After looking at your death date, you would want to eat better and exercise properly. When you make such changes to your lifestyle, the app automatically updates its death countdown to display fresh results that will further be helpful to encourage you to maintain a healthier lifestyle.
Value for money –

You will need to spend an amount of $2.99 if you wish to try this app for better health purposes.