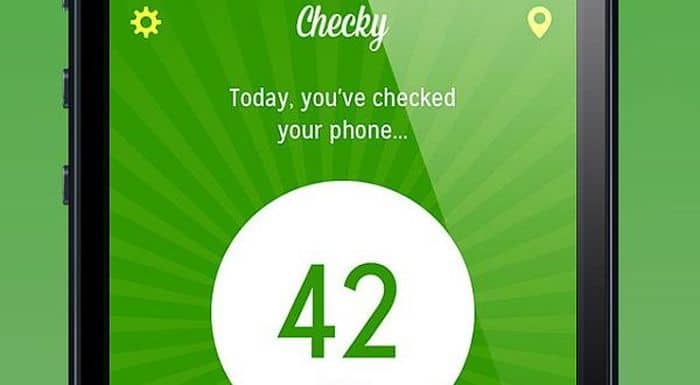 Do you feel guilty of checking your phone multiple times a day? Do you want to get rid of your habit of sticking to your phone every time you receive a notification? Then, just check out the app called Checky – Phone Habit Tracker. Developed and recently launched by Calm.com, this app keeps a track of your frequency of checking your smartphone and alerts you if you are seeking a change.
Appearance

Checky – Phone Habit Tracker is a plain-looking app that does not have many confusing and useless features. It has a simple user interface and design that lets users know about their habit of checking their mobile phones. It is done by notifying a user about the total number of times he/she has checked his/her phone on a specific day and a day before. It also displays the same information in a graphical and comparative manner so you may have a quick look at it. In addition, the app features a sharing option through which your tracked data may be shared on social platforms.
Performance

The Checky app can be run on any Android device. To download it, you require Android version 4.0.3 and later. Although this app runs smoothly after you download it on your phone, it may cause a problem at times during the download itself. Probably, an update to this app could make it perform better.
Ease of use
It is easy to use this app due to its simplicity. All the information can be accessed on a single tap. It is also simple to share your phone checking data with your friends by tapping on the Share button.
Usefulness

The Checky app is very beneficial for those users who are looking for a way to keep a track of their phone usage activity. This actually helps such users in becoming more aware of the changes required in their lifestyle and habits. If a user is willing to cut down on his/her phone-checking frequency, then this app can greatly support his/her efforts. Taking time out of one's phone activities can make them invest this time in other useful tasks. Apart from this, some users may simply like to compare their statistics with others for fun.
Value for money
This app is free for download, and thus, gives complete value to the users.