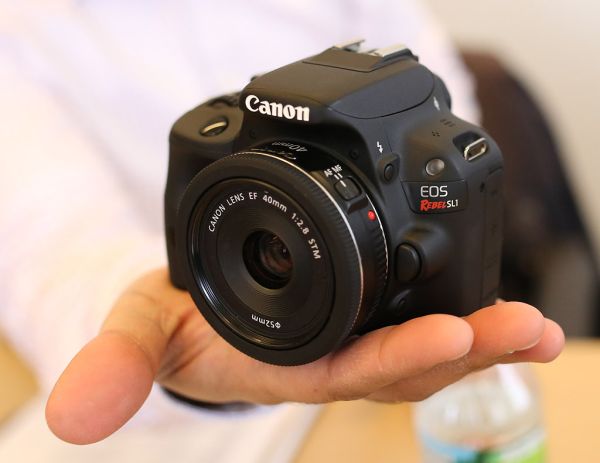 Canon has just announced the launch of the smallest and lightest DSLR camera in the world. Dubbed EOS Rebel SL1, the Digital SLR Camera promises exceptional image quality and speed thanks to the DIGIC 5 Image Processor that is geared specifically for high-performance. Laden with a CMOS (APS-C) sensor with an 18.0- megapixel resolution, the camera is perfect for capturing the everyday or even sightseeing or vacation images since it flaunts outstanding image quality, ease of use and lightweight size.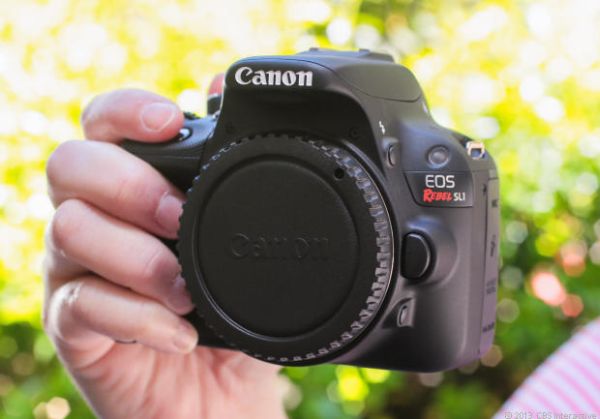 Salient features
The camera is perfect for both video and still imaging and come with an ISO-6400 sensitivity for videos and an ISO range of 100-12800 for stills. Capable of shooting at speeds of up to four frames per second, the camera maintains a fast, sharp focus thanks to the new cross-type nine-point center autofocus (AF) system.
The same autofocus system includes a Hybrid CMOS AF II sensor that allows it to capture increased continuous AF speeds as well as a wider focus area. Laced with a 3-inch Clear View LCD Touch Screen monitor II, the camera provides intuitive touch panel operation while the rich and expansive display makes viewing clear and easy even in bright environments. The touch enabled displays supports multitouch gestures as well as quick control and menu settings.
With its wide dynamic range, auto exposure select, auto adjust, and automated detections and adjust settings for distance, movement, faces, colors, brightness and contrast etc. using the Scene Intelligent Auto Mode, the EOS Rebel SL1 camera promises to help people explore their environment without advanced photography experience or knowledge. The features leave users free to capture images without having to wonder if they are using the best possible settings for a scene or not.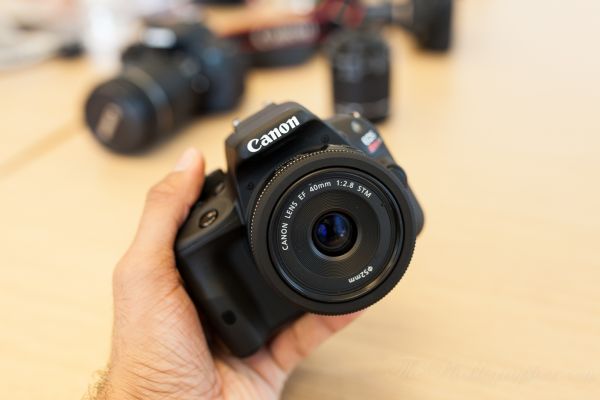 User experience
Users can also use the new Effect Shot mode to shoot two separate images with and without filters to gauge which mode is best for a particular situation and location. With in-built editing and cropping functions, the camera also makes amateur photographers' lives easier on the road. A variety of scene modes allows amateurs to add a touch of creativity to their projects and make capturing images under difficult shooting conditions easy. These special modes include advanced presets for situations like Candlelight, Food and Kids that auto adjust settings to ensure that you always get the most beautiful photos with ease.
Dimensions and Pricing
The EOS Rebel SL1 weighs only 14.36 oz and stands at a petite 4.6″W x 3.57″Hx 2.74″D. The body-only EOS Rebel SL1 Digital SLR Camera would be priced at $649.99 though the bundles including the 3.5-5.6 IS STM kit/ EF-S 18-55mm f lens would be sold for $799.99 starting in April.