Today, in competitive world of business, a business has to make a good use of modern communication technology in order to increase the productivity. Communication plays a very important role for the success of every business. Modern telecommunication systems are growing and allowing small and medium size businesses to make the best use of these technologies. For any business, a system should be flexible, easy to install, and must have the capability to handle the traffic in nearer future. Here are some of the phone systems, which are ideally suited for small or medium size business: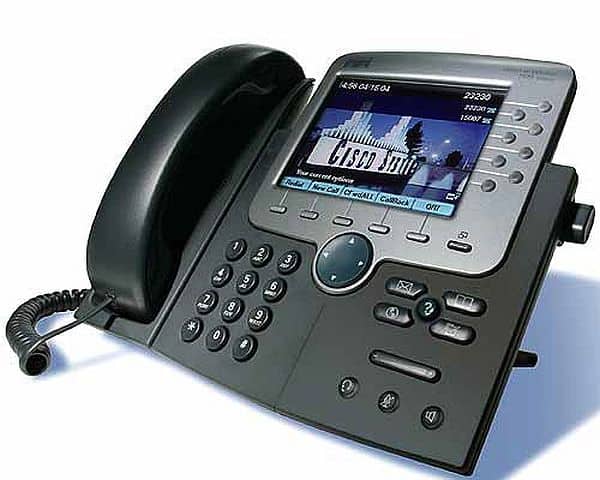 Cisco
Cisco offers a wide range of phone systems such as wireless telephones, cordless phones and others with varieties of features and specifications. The Cisco system is a complete package that enables user to answer, access voice mail, instant messaging, and auto attendant facilities. About 1000 people can use this facility simultaneously. Further, it offers 1000 mailboxes, which can be used for messaging and is dedicated to individual users. With its wide range of networking and telephony capabilities, Cisco has created an effective phone system for small and medium size businesses.
ESI
ESI systems are known for providing high performance and neatly designed phone systems to its customers. These systems include cloud-based and premise-based communication solutions for small businesses. Phone systems offered by ESI include come supplied with hold-on messaging, caller-ID, voice mail, call forwarding, and many other specifications, which improves business collaborations among clients and employees.
Nextiva
Nextiva serves thousands of small and medium scale businesses all over the world. It provides several phone systems to its customers that include features like online fax, and advance routing to other phone directory. Further, by using Nextiva's easy to use online portal, you can access all your information from any location. The communication components can be accessed easily from the cloud of your phone. Nextiva recently launched a new mobile app for businesses using which they can directly use videos, messages, and voice from their mobile.
Toshiba
Toshiba, a leading brand of telecommunication, provides multiple facilities to small and medium-sized businesses. It has released a business IP phone system to benefit multiple businesses. It provides a web based, centralized tool for the installation and maintenance over network. The phone comes equipped with multiple specifications such as text to speech, voice response, and auto attendant capability. The system has the ability to communicate to thousand people simultaneously.
Summary:
Modern telecommunication systems have altered the way of communication for various businesses. New systems are offering great functionalities with high performance that employees can use for the business communication purpose.