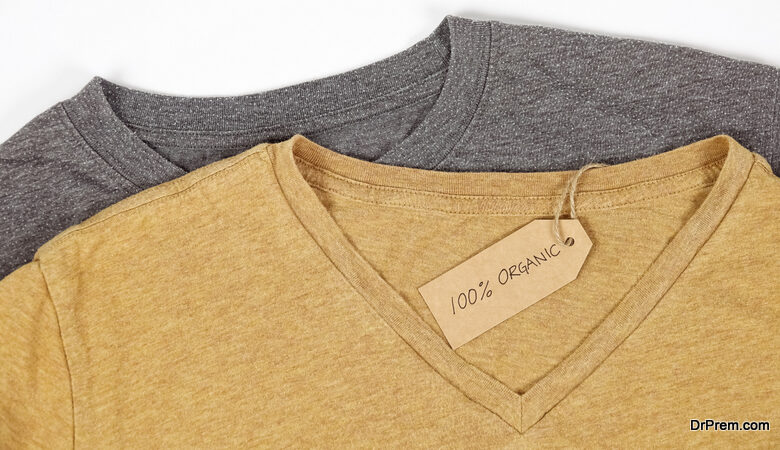 The eco-aware people are buying organic textiles and so should you. Here are the top reasons on why you should make the switch as soon as possible.
WHAT IS IT?
Organic textile is sown, grown, harvested & processed through cautiously implemented and monitored steps.The use of genetically modified seeds, insecticides, pesticides and fertilizers & chemicals such as formaldehyde, heavy metals, chlorine bleaches and sulfurs are strictly banned.
SOCIAL SUSTAINABILITY
Organic standards do not only relate to the environmental ethics of an organization, but also focus on fair trade and social upliftment.
Organic agricultural techniques are more labor intensive and create more job opportunities. Hand spun & hand woven techniques are highly labor intensive and help the livelihoods of many people through job creation.
Health risks of farmers, their families and the processors are at a minimum due to the prohibition of harmful agro-chemicals
Ecological tourism helps small farmers earn additional income, which in turn supports the changeover from conservative to organic agriculture and consumerism
Health risks of farmers and their families are at a minimum due to the prevention of harmful agro-chemicals
FOR THE FUTURE
Environmental changes affect us all. Organic farming could be a powerful partner in the fight against global warming. It not only consumes smaller amount of resources to start, it is actually a potent natural tool for carbon sequestering.
On the other hand, on a small planet, we are all affected to some amount by the production and application of pesticides and toxins. We might not realize it but we are closer than we think to the farms, chemical factories and waste treatment facilities . When you spend on organic products, you are using your power as a consumer wisely and adding your bit to the environmental association.
IT IS BETTER
Even if you are not one to suffer from chemical allergies and sensitivities, you will most certainly feel better wearing pure, organic cotton than the rest of the other textiles.
SAVE EVERYONE'S MONEY
The millions spent to treat toxic wastes can be saved if the problem wasn't created in the first place. Sadly, organic cotton gets modest support from markets and financial institutions since it is considered more pricey. However organic farms are more fruitful as the soil is richer and more resistant to disease while the other is barren due to chemicals. Long term fruits are better when it is organic.