Winters could be a tough time for your babies. Since they cannot tell you that they are feeling cold, it is necessary that you take special care. Baby blankets is one of the things that come handy during winters. Either you can buy one or make your own by utilizing materials you probably might be having at home. Here is a guide to buying and making warm baby blankets for your child.
10 – Types of baby blankets
Everything you choose for the baby need to be unique and catering to certain specific need. This is also true for the blankets we select for the baby. Most of us think that there can be only one type of blanket for babies. But believe it or not, there are many types of blankets for babies and each has its own purpose. Before selecting a blanket for the baby, understand your requirement and reason why you need the blanket and then make your choice. Here are some of the different types of baby blankets to select from.
1. Security Blanket
The primary work of a security blanket is comfort. It is not really meant to wrap or cover a baby. Generally a security baby blanket is made of plush or fleece and have a stuffed animal attached to it. When selecting a baby security blanket, make sure it is durable as the baby tends to often hold onto things for comfort and fun.
2. Swaddling Blanket
If you have a baby who gets restless very easily, then swaddling blanket is the right choice. Swaddling blankets as the name suggests are designed specifically to swaddle a baby with. These blankets come with fastenings that make it easy and quick to swaddle a baby as compared to ordinary blankets. There are also different varieties of this blanket and one can select according to requirement and budget.
3. Receiving Blanket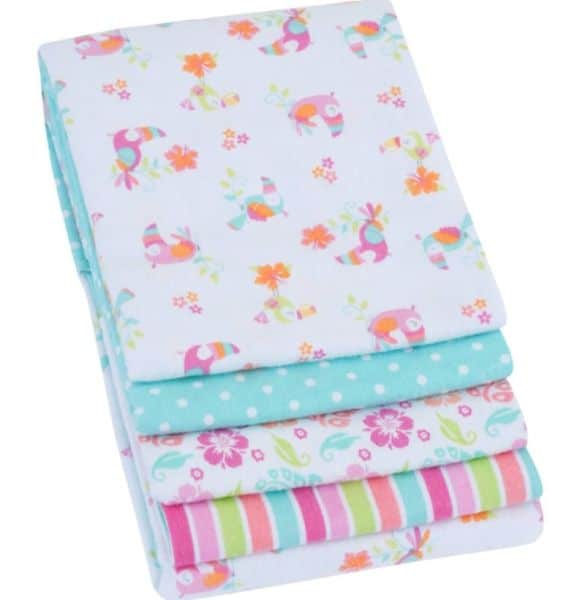 One of the simplest ways to identify a receiving blanket is the fact that it is one square yard long. Generally these blankets are simple and lightweight. These blankets are for your everyday tasks like putting baby on the floor, catch any drools or spit or to simply give him a comfortable feel. This is one baby blanket that parents heavily invest in.
4. Sleep Sack
Sleep sacks are comparatively a new concept when we talk about baby blankets. This is a wearable blanket that the baby can slip into while sleeping. Babies below 12 months have a high risk of sudden infant death syndrome (SIDS). So, if we use the regular blankets in their cribs, they can get tangled or pull bedding over their faces. Therefore, this is a great alternative that is comfortable and safe as well.
5. Fleece blankets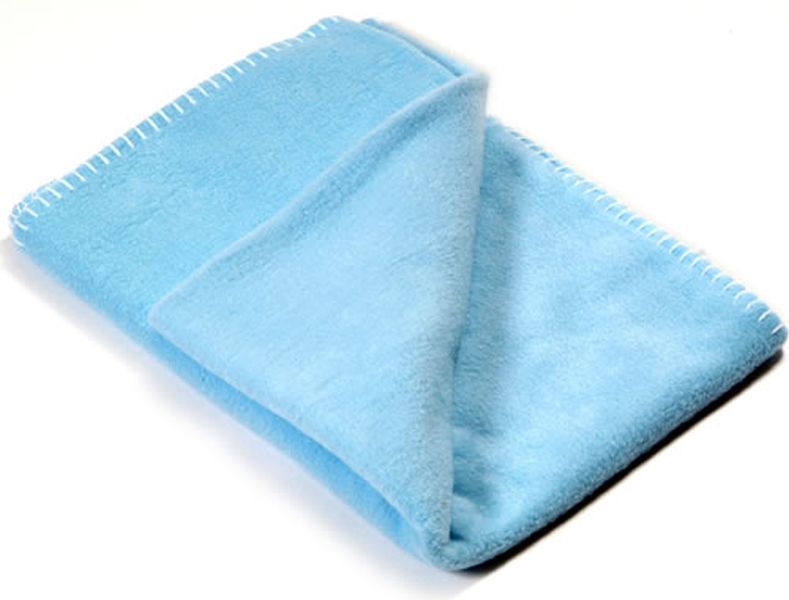 Fleece blankets are generally 100% polyester. The fabric that is used in this type of baby blanket is synthetic. The best feature of this baby blanket is that it facilitates wicking. This helps in keeping the fabric dry. This is a great way to have a healthy balance of breathability and comfort.
6. Flannel Blankets
This is a type of baby blanket that is made of silk and cotton. Flannels are known to be colorful having eye catching patterns. These blankets have a large mix of cotton and silk. So if you are looking for a combination of look and comfort for the baby, then this is the right product.
7. Cotton Blankets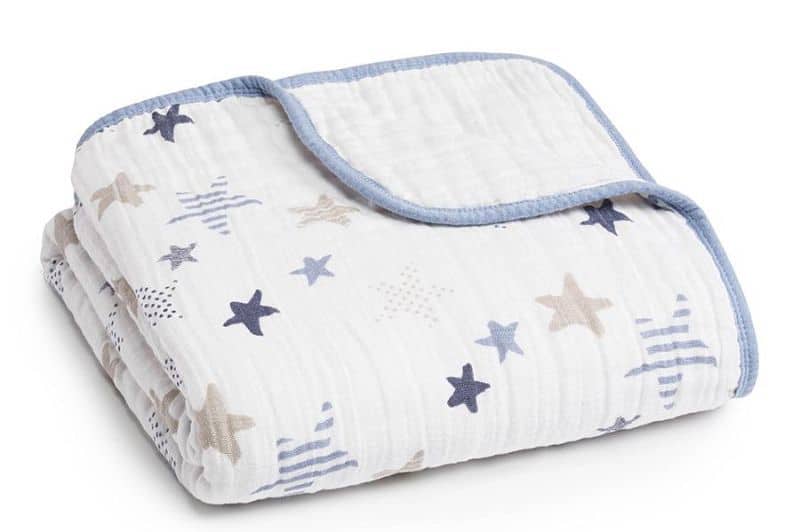 Cotton blankets are very comfortable for summer months for the baby. The fabric of this blanket is well within your budget, soft and completely absorbent. It is also a strong fabric, so the chance of wear and tear is comparatively less. Maintenance of this baby blanket is easy. So, it can be easily ironed with no damage to the blanket. It is also a good insulator, as it is cotton. So when the weather is dry this blanket works well, however as soon as it gets wet, it looses its insulation.
8. Thermal Blankets
Thermal baby blankets are made of light or thermal material. This is one blanket that can be used all year long. Maintenance is also simple. These types of blankets are perfect for summer afternoon naps.
9. Crocheted Blankets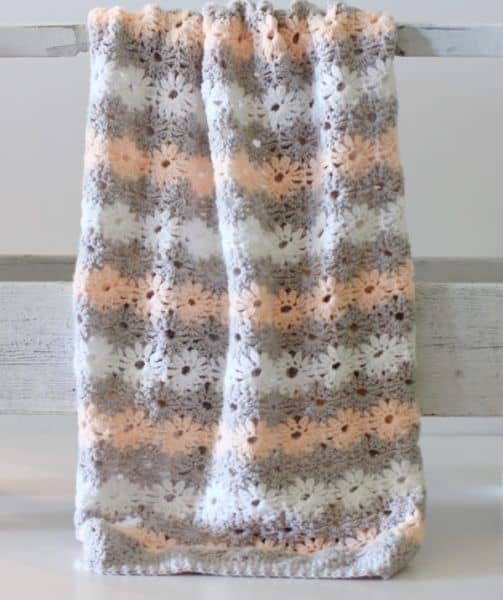 These baby blankets are made of soft yarns. These blankets are generally handmade and are perfect for the baby.
10. New Born Brain Stimulation Blankets
Well, this is not any unique type of blanket. But when you are selecting blanket for the baby all you need to understand is to identify a soft material for the blanket with interesting figures like animals, alphabets for the baby. Babies have a tendency to constantly drag things around with them while they are playing. With the little activities that they do, it helps in stimulating their little brains and is very useful in the later stage. So the blanket turns into a learning aid as well.
So, select from the range of baby blankets and see the little one smile at you.
How to design your own embroidered blanket for your child?
Homemade baby blankets are of great use. They can be made using even old clothes. It also happens to be a great gift item. Not only it is cheap, it also showcases your creativity and on top of everything your love for the newborn. Below are some simple tips which when incorporated while making a homemade embroidered baby blanket can definitely enrich the product as well as the experience of making it.
1. Fabric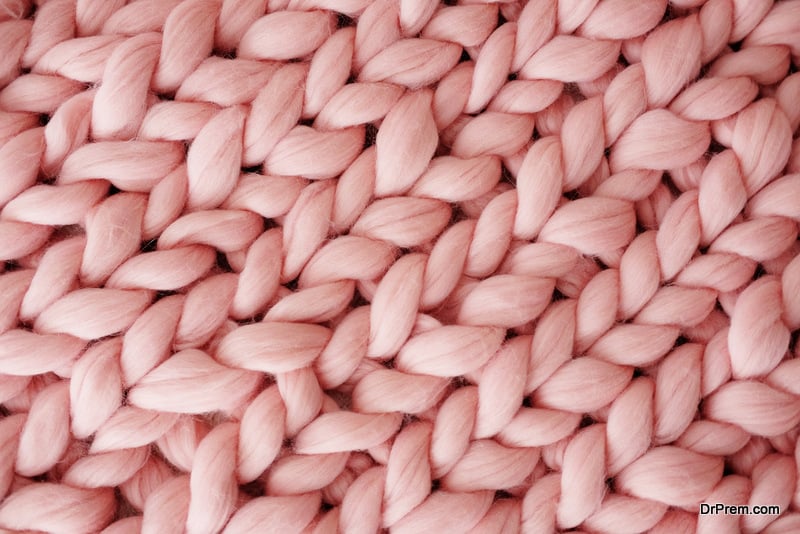 Utmost care should be taken while choosing the fabric of the blanket. The babies are soft, tender and way too much sensitive. Coarse fabric materials can make the baby feel uncomfortable. It may also create irritation and rashes. The fabric must be soft and breathable. It is absolutely necessary to always keep the babies in clean and hygienic place. Hence, the fabric must be of washable quality. Best fabric materials are woven fleece and high-quality cotton flannel. Moreover, it's quite easy to do embroidery over the soft cotton fabric. Not only that, embroidery over the cotton fabric lasts for a longer time. It is advisable not to do embroidery over the knitted blankets. Not only it is a very difficult task to perform, it also doesn't last long. Reason being, the knitted blankets stretch and loosen up after some time.
2. Colors
In general practice, pastel shades are preferred for baby blankets. As we all now baby pink is associated with girls and blue is associated with the boys. But one should not shy away from using bright colors. Studies have proved that babies love bright colors and respond well to them. In case you want to make blankets using printed fabrics, for obvious reasons avoid the larger prints and patterns and go for the smaller prints simply because larger prints and patterns will interfere with your embroidered designs. Smaller prints would let your embroidery stand out.
3. Designs
Here, you need not bind yourself to some stereotypical design and freely let your creativity lose. Always ensure that the thread and the embellishments used must not create any problem to the baby. Embroidering the name of the baby along with its date of birth and birth weight and height have always been a favorite design, nursery images like teddy bears, kittens, puppies, butterflies, flowers and other symbols of infancy are a great hit. As per your choices you can embroider only corners of the blanket or can confine the design at the center. A fancy and cute lace or cloth strip can be used at all the four sides of the blanket. Patchwork quilt design is a great option. Here, different squares of cloth with a distinct embroidered design on each can be stitched together to create a beautiful and unique blanket.
4. Transfers
Sewing machine with embroidered function would make your work a lot easier. But in case you do not have one, you can always make use of the embroidery transfers. Embroidery transfers are use to put the designs on the fabrics. Cotton or any soft fabrics are considered best for this purpose as they can easily tolerate the iron heat. However, fleece may be considered good for making baby blankets but are not considered a good fabric when you are using embroidery transfers as they melt or mat down from the iron heat. If you still want to make blanket using fleece then definitely there is a way out. Draw the desired pattern on a tissue paper and then pin it on the fleece to create the pattern. Once done, you can simply unpin the tissue paper.
5. Finishes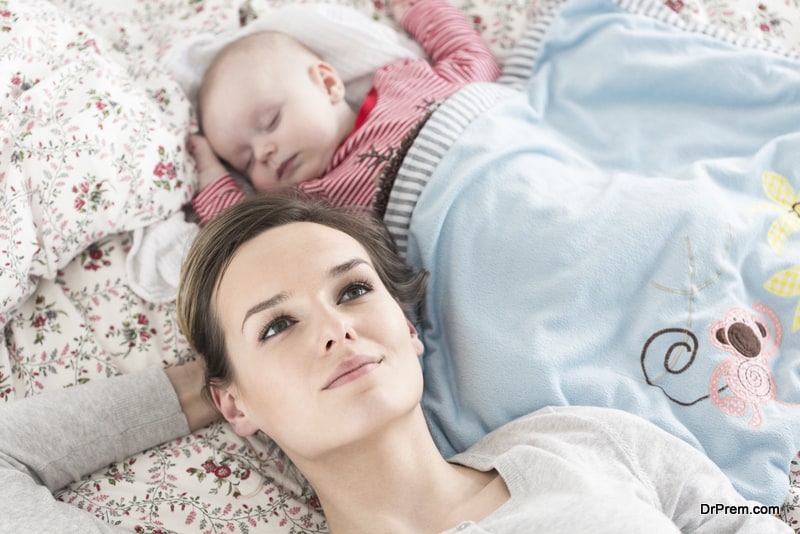 Do not forget to finish the edges. It would stop the designs from fraying. Easy to make narrow hems look beautiful on flannel blankets whereas on the fleece blankets, satin edge finishing imparts a very attractive look. Babies tend to cuddle to their blankets, therefore, make sure that the edges are not sharp and the threads and the embellishments used are of softer quality. In no case they should poke out. Double check to make sure no pins is left behind inside the blanket. Once you are done with it, wash it in mild baby soap, thoroughly dry it. Lastly, gift wrap the blanket with utmost love and care. And now you are all set to gift you a homemade embroidered blanket to the newborn. The happiness you would receive once the baby would be wrapped in your handmade blanket would be something unparalleled and unmatched.