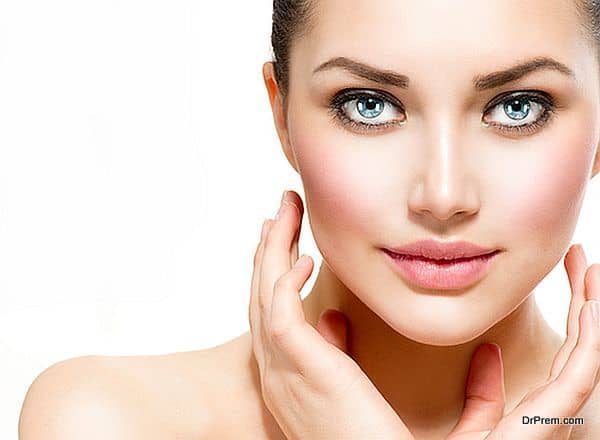 The smoky eye is a classic makeup trick that never fails to accentuate your eyes. Such is the power of the look that it can easily transform an otherwise sweet fact into a sultry, smoking hot avatar in mere minutes.
The smoky eye look is also known for its versatility and can be combined with a variety of colors to leave a lasting impression on those who cast eyes on it. If you are wondering how to rock the smoky eye look, here are some tips that will help you with the same.
Tip 1: Choose the color according to your eye color
Although the smoky eye look can be achieved with several colors, the color of your eyes play a vital role in deciding which colors will work best for you. Here are some pointers in this regard.
Green eyes resemble jewels of the ocean. Hence, they can be teamed with any other color that has a gem like quality to it. The best choices in this case are dark plum or probably soft purple which will truly make those eyes stand out.
Blue eyes can be spotted from far away. The best tones for achieving the smoky eye look for this color are different shades of earthy brown. They let your eyes do the talking while beautifully accentuating the background just about enough.
Hazel eyes are a mixture of brown, gold and green hues. The best color choice for these eyes is emerald green which will help you achieve the smoky eye look to perfection.
Brown eyes are a little on the darker end and so, do not need dark shades to make them look darker. The best way to use smoky eye makeup and accentuate these eyes is to opt for colors like bronze or honey that will lighten up the eyes immediately.
Gray eyes are fantastic when it comes to choosing smoky shades. While the sooty look will work nice for grey eyes, you can be more experimental by opting for shades of silvery blue or misty gray as well.

Tip 2: Don't forget to apply the primer beneath
It doesn't matter if you are an expert at achieving the smoky eye look. Without a primer, all your hard work will go down the drain in a matter of a few hours. A primer helps achieve a long lasting look for your makeup, ensuring that you remain beautiful morning to evening.
Check around a couple of makeup stores and invest in a good quality primer that needs to be applied to the eyelids before you actually start applying the color on them. This way, you can ensure your smoky eye look doesn't turn into a raccoon look at the end of the day.
Tip 3: Follow the Applying Tactics
Now that you know about the right colors as well as the need for a primer, your next step is to choose a proper highlight color. This will help the accent color you apply later to stand out nicely. The most common highlight colors often used for smoky eye makeup include either light beige or white. Choose the one that best complements your skin color.
Use a small brush to apply the highlight color on the inner corner of the eye, just below the eyebrow. This will help brighten up the eyes. Don't use too much of the color as it will show out unflatteringly.
Start next with the accent color. Choose the best color for your eyes and apply it on the lids. Start right where the highlight color ends and apply the accent color to about three fourth areas through your lid. Your smoky eye look is now complete.

The smoky eye look can make your eyes look irresistible. With these tips, you can ensure to achieve the look to perfection with minimum effort.