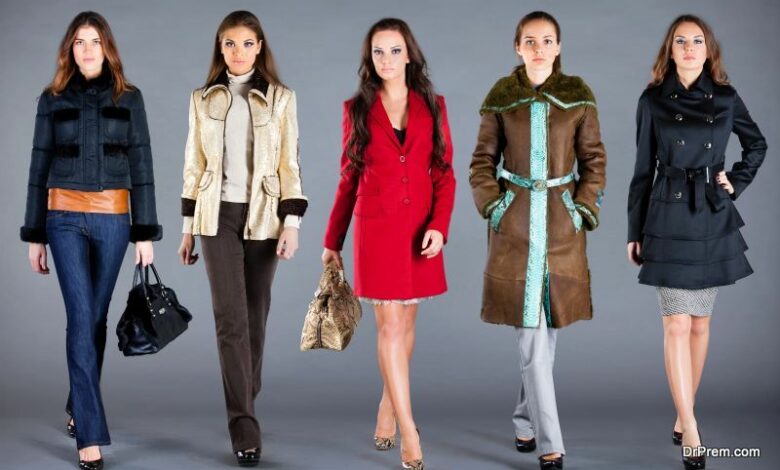 Come winter and we will be forced to store away all of our favorite outfits for spring in favor of warmer and bulkier outfits like sweaters and jackets. Many believe that winter is all about covering yourself up while giving least attention to fashion and style. On the contrary, there are innumerable ways in which you can stylize your winter wardrobe and appear fashionable in the cooler months as well. Take a look at some of these tips you can follow to end up with an exceptionally stylish wardrobe this winter.
Layer, but with Style
When it comes to winter, the more layers of clothing you wear, the warmer you will feel. However, don't throw the style quotient out the window while you are at it. Layering can be done in style as well. For instance, a skirt worn over skinny pants or a turtleneck sweater paired with a sweater or jacket can keep you warm and stylish at the same time. Another way to flaunt your favorite outfits in winter without catching frostbite is to wear form fitting thermal wear underneath your normal outfits (for ex: a form fitting sweater under your shirt or sheer tights underneath your jeans).
Don't forego the Leggings
Winter may be the time you start storing away your leggings for spring. But have you ever tried out winter leggings? Made of material that keeps you warm, these leggings offer you the chance to flaunt your legs while adding color to any bland winter outfit. For the best look, choose bright colors or patterns that can be paired easily with solid tops and jackets.
Take a look into faux fur
Winter is that time of the year where you can show off your faux fur collection mercilessly. Faux fur goes with just about anything and can make an otherwise ordinary outfit look outstanding instantly. Don't go for too bright colors as they tend to give off a rather loud vibe with the heaviness of the material. Light shades are best in this case.
Don't forget the good ol' Denim
The style quotient of denim wear remains unchanged irrespective of the season. You can choose to pair denim jeans with a jacket or sweater. Denim jackets also do a good job of keeping out the cold and can be paired with T. Shirts, loose cardigans, dresses and even maxis. The only thing you need to ensure is that you color coordinate the outfit to make it look stylish rather than garish.

Think of the Woolen Maxi
You may not be very fond of wearing a maxi on a cold winter day. However, you will be amazed at just how well it manages to keep out the cold. You can choose from a wide variety of colored and patterned maxi gowns and pair them up with simple jackets to look absolutely hot during winter.
Never Forget the Accessories
Now that we are done with the outfits, let's take a look at some accessories that are considered must haves during winter and can increase your style quotient reasonably well when used with the right outfits.
Invest in a good pair of boots
Winter is a great time to showcase those knee length boots you have been storing away for ages. Knee length boots help keep the snow and slush out while increasing your hotness quotient up several notches.
Get a good belt as well
Those loose cardigans, coats and jackets can become quite bulky and heavy, especially on a cold, windy winter day. The best solution here is to team these outfits with a belt that will hold them in place and accentuate your curves properly.
Experiment with Scarves
You can wear scarves in innumerable ways, including around your head, neck or even waist. Winter is also the perfect time to bring out an entire wardrobe of colorful scarves to team with your outfits.
There is no need to compromise on the style quotient when dressing up for the winter. A few simple tricks and tips can have you flaunting some of the most fashionable outfits in your neighborhood during the season.