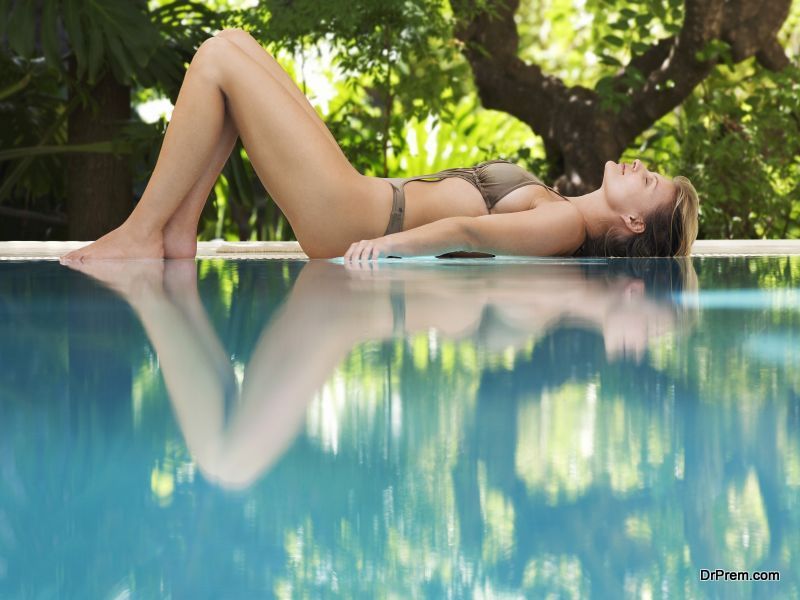 Pool parties are amongst the most prominent activities that people indulge in during the summer. People who are blessed with swimming pools in their house have the benefit of using them whenever they want. The best thing about having a pool in the house is that you can design it as per the space that you have.
Staying fit without disturbing your schedule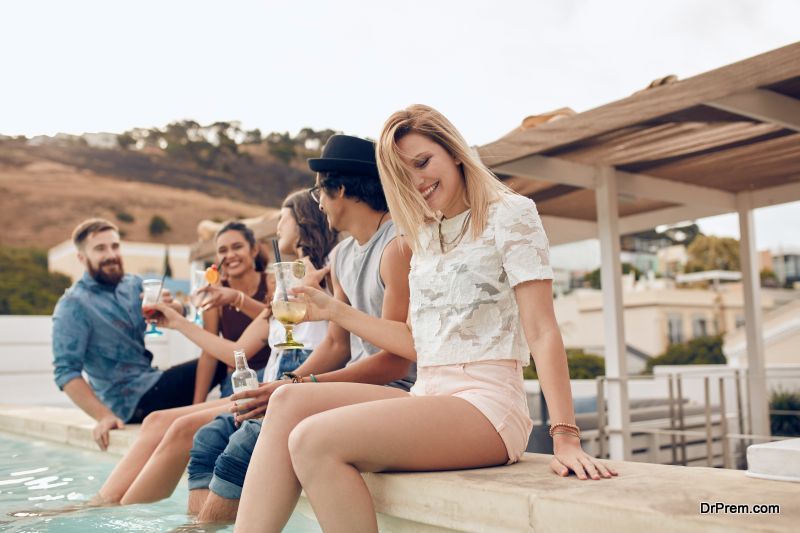 It is also a good way you keep yourself fit during your busy schedule without having to worry of running to the club before it closes for a swim. To enhance the beauty of your house with a swimming pool, let us look at a few modern design pools that can give you an inspiration.
Blend in a swimming pool with your very own Oasis
After a hard day's work, there is no other better way to relax then to enjoy a dip in the water. Well now, you can make your house your very own heaven on Earth by surrounding your pool with some nice greenery. You can have a nice live vertical garden on one side with trees like palm, banana and even flowers on the other side. Place 2 launchers right next to the pool and soak up in the sun whenever you want.
Let your pool connect to the ocean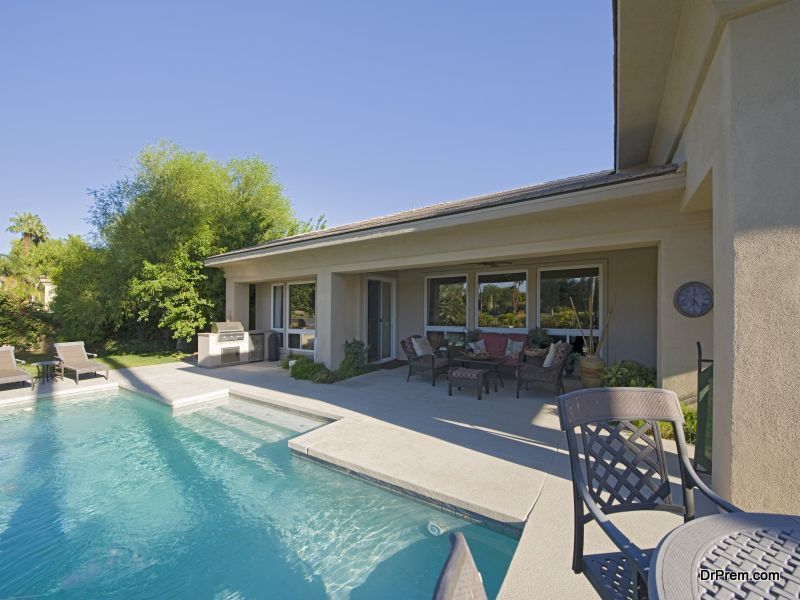 If you live by the ocean, you can always make use of this beautiful benefit in a very wise way. Choose an irregular shaped pool depending on the size that you want. Extend this pool as close to the ocean as possible so that it looks like it is blending with the ocean. This will make a perfect spot when you want to get away from the busy city life and spend some quality time with your friends and family. You can also choose to have a small section that replicates the look of an indoor pool and merge it with the outer one.
The entertainment and poolside zone
If space is not an issue in your house, then you can create your very own spa at home. On one side you have a small sized pool with a rock garden placed just next to it. On the garden, you can place a few waterproof speakers to enjoy some music while you are swimming. Right next to it; create a nice seating arrangement with a center table surrounded by a three-sided sofa. You can also choose to have a low line seating arrangement come outdoor bed instead of a launcher just next to the pool and seating arrangement. If space allows it, also add a nice sized TV or an entertainment system.
The indoor pool concept with a breathtaking view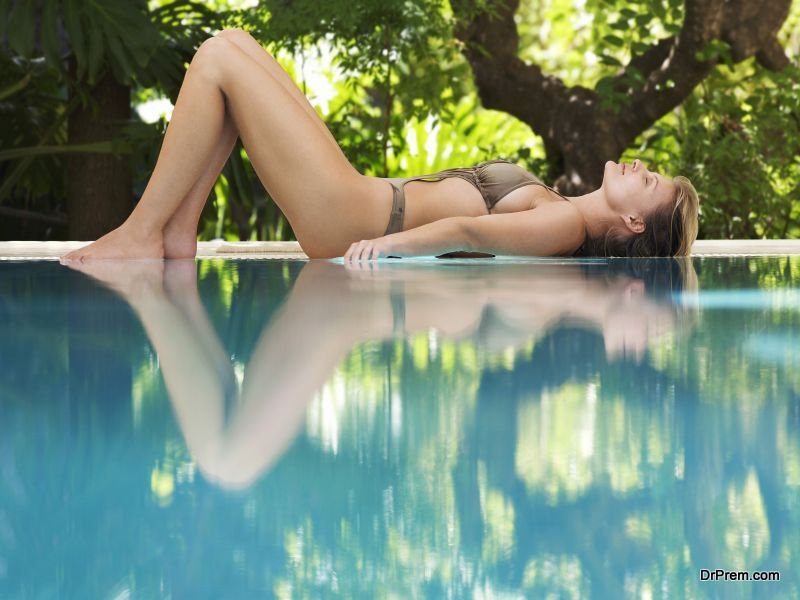 If your house is located on a high zone and you enjoy the benefit of an indoor pool. You can have a nice big sliding wall that connects to the indoor pool. Place a few launchers near the poolside. This will be a good choice when you do not want to have a large sized hall but want to utilize the space for a small sized pool.
The pool that lets you walk on water
Another innovative and interesting idea of having a pool on the backyard is by blending it in with an interesting design. On one side, you can have a small sized fountain that is placed in the midst of your landscape. While one end of the pool faces the house, on the other side, you can place nice big stepping-stones under the water. This will serve the purpose of a seating arrangement within the pool itself. You can also use to walk from one side to another and it will resemble the look of walking on water.
The baby pool submerged step design
When you have kids at home, having a baby pool is a good idea. Well, instead of making a separate one, you can combine this idea with a submerged step design. The step not only connects to the deeper side of the pool; but can also become the baby pool when needed. Since it is very shallow, you can also choose to sit on the step when you want to take a break from swimming.