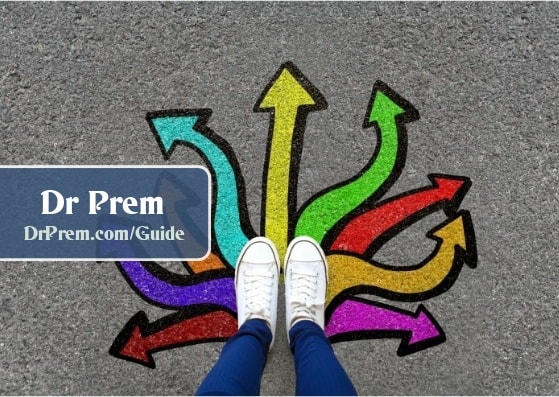 Steampunk is a sub-genre development from speculative science fiction. The growth of this genre mainly stemmed in the late 80's when it became fashionable to look back in the bygones historical eras for creative inspiration. The design however based obsessively in the steam powered era marked with oppression, misery, violence and outbreak of diseases. This fascination into Steampunk has given rise to a huge cyber enthusiasm and created a whole new fashion line based on this genre. From clothes to accessories to case-mod to decor units, Steampunk is a popular art form and is continually growing its fan base. Listed below are ten such inspired clocks that not only seem to be a must-have for Steampunk fanatics but also is assured to capture the interests and fascination of your guests and visitors vividly.
Birdhouse SteamPunk Clock by Roger Wood:
Clock maker Roger Woods, who hand crafts clocks individually and uniquely is a leading craftsman in the field of Steampunk clocks. Based in Toronto, his artistic skills are radical and unmatched and look like fictional technological inventions set in the Victorian era England. Under the studio named as Klockwerks, Woods highlights each of his clocks with certain sense of eccentricity caught up in futuristic passion. Here above is a twin set of his creation which is called the Birdhouse Steampunk clock reflecting the surreal quality of his job. This functional piece of artifact enthralls the complete attention of the beholder and transfers them to a different era, a different time, on the wings of a steam-powered aircraft.
Exploding Steampunk clock:
Clock maker Roger Woods has a variety of clock designs, including his famous Exploding Clocks series, where clocks emerge as if they have detonated out of some machinery but persist to labor through time with the onus of being duty bound. These clocks comes in the form of only single gear but works freely as a fully functional clock to capture time and the passion underlying Steampunk culture.
Mechanical No.7 Eric Freitas' Steampunk Clocks:
This is the latest piece of innovative Steampunk machinery from clock designer Eric Freitas. Known to hand craft each piece of gear or machinery that goes into the clock, this US based designer has revamped the dying art of clock making into an idiosyncratic Steampunk art. The Mechanical No.7 clock, which took 1000 hours of total craftsmanship, is part of his post-apocalyptic Steampunk chronometers. Designed as a cryptic piece of art, this clock is referred by its maker as a huge personal success. Bordering on the realm of dark mechanical curiosities, the clock brings alive a unique style of aged materials to create a typical Steampunk clock.
Steampunk Nixie Clock
A nixie clock is usually referred to the clock on unique neon tubes popular around 1950's as an electronic device for displaying numerals or other information. The glass tube contains a wire-mesh of anode and multiple cathodes for the lightened effect and explores vintage electronics. There are various Steampunk nixie clocks popularly found in the market. However, the latest one is designed by UK artist Kev Stenning. It measures 213 x167x399 mm in height width and length. Made of toughened Pyrex glass, solid copper and brass machined parts; it features six IN-18 Nixie tubes. Available in limited stock, the clock is a surely an expensive piece given its structure, design and authenticity.
Wedding Gift Steampunk Clock:
Designed on a personal level, this Steampunk décor has broken all records of being the ideal wedding gift. Designed originally as a wedding gift from Ehren's father, this unique two-faced clock brings out an exclusive combination of brass and metals incorporated in intricate walnut woodwork. The love for Steampunk which he shared with his daughter has been highlighted with this creation and given birth to a new tale of love and passion in the form of the Diversified Artistic Designs Steampunk workshop.
Steampunk Beetle Art Wall Clock from 35mm film canister:
Available at Etsy, this Steampunk machinery is a fully functional wall clock made from myriad antique objects holding curiosity and underlining Steampunk eccentricity. Made from 35mm metal film canisters dating back to 1950s, it has been mounted on an aqua blue Victorian styled fabric complimented by the ancient rusty saw blade in its heart with a painted Florida native Beetle hovering with poise on its minute hand. Designed by Crystal River US based designer named as 'Bare Feet on the Moon', using rejected spare parts and recycled objects the clock defines time with passion and ambiguity so typical to being Steampunk. Priced at $175.00, it is a quartz clock requiring a single AA battery for functioning smoothly.
Steampunk clock with 2 RGB light wells
This Steampunk clock comes with 2 RGB light wells that looks inspired by the famous painting of Salvador Dali. Designed by Ukraine based Vmatvienko, this Steampunk machinery is silent reminder of the fragility of time with a reminder of the yesteryears' historical vulnerability.
Colonel J. Fizziwigs Steampunk Collection Wall Clock
Made from valuable cold cast resin, this hand painted wall clock is 10 inch tall, easy to operate and runs on battery. Relatively inexpensive at $84.77, this Steampunk clock works away silently and effectively. Other Steampunk clocks from the same design house include the Peace Bringer with Stand, the Liberator MK. III Steampunk Blaster, and Steampunk Collection Table Clock.
Steampunk Clock with Thermometer:
Made from excellent cold cast resin, this product insures durability and has been designed by the Steampunk enthusiast Pacific Gift.Hand painted and polished, this 12 inch tall clock is priced at $64 and is a perfect companion for your steampunk inspired interior decor.
Cool 3-D Steam punk Wall clock
Priced at $79.97, the 3D Steampunk clock is inspired from essential elements of antique art of mechanical engineering. This distinctive 11 x 9 inch wall clock designed by Things2Die4 incorporates a funky but anxious Steampunk connotation. Assorted from myriad exhibition of coils, gears, cooling fins and steam pipes, the clock is personally hand painted in metallic enamels of silver, copper and gold. It operates on a single AA battery and is available on amazon.