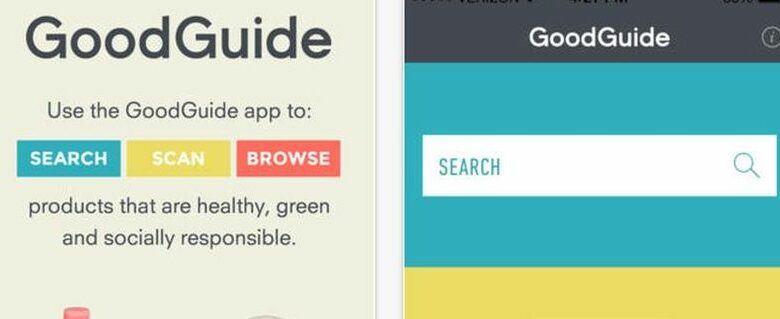 A lot of homes are taking the green approach nowadays. If you want to do the same but are unaware of how to go about it, then here are some interesting eco-friendly apps that you can download onto your smartphone or tablet. These apps will help you transform your home into a more eco-friendly abode easily.
iRecycle
The iRecycle is designed to reduce your carbon footprint significantly. The app offers a lot of information about available recycling centers in the neighborhood or locality, including their hours of operations as wells as the materials they accept. Via this app, you will able to get firsthand information about the recycling projects near your home so that you can recycle instead of wasting, saving the environment in the process.
Wiser Home
This app is a boon for homeowners who want to know about their energy usage habits as well as ways to change the same for the better. In addition to keeping tabs on the energy usage in the household, the app also keep track of solar power (if any), your monthly electricity bills and your budget for the same.
Green Up
The Green Up is a digital garden app that helps teach your children about the importance of growing trees and the adverse effects of cutting down one. Using this app, you can teach your kids to know more about topics like the importance of trees for the earth and the manifold side effects of deforestation in a unique and interactive manner.
EcoCharge
A lot of us tend to leave the electronic devices plugged into their sockets even after being charged completely. The EcoCharge app helps you control this by ringing an alarm as and when the electronic devices are completely charged. In addition to reducing energy wastage, this will increase the battery life of these components. The app also provides useful tips on how to be more energy efficient both inside the house and out.
CodeGreen Energy
This app makes use of the Energy Star feature which is the national standard for measuring energy efficiency of the appliances used in homes as well as commercial buildings. Using this app, you can find out the energy efficiency of several buildings in cities like Austin, New York, Seattle and San Francisco, etc. You can compare your building's energy score with the energy score of these buildings, so that you can use the comparison to improve your home's energy efficiency as well.
GoodGuide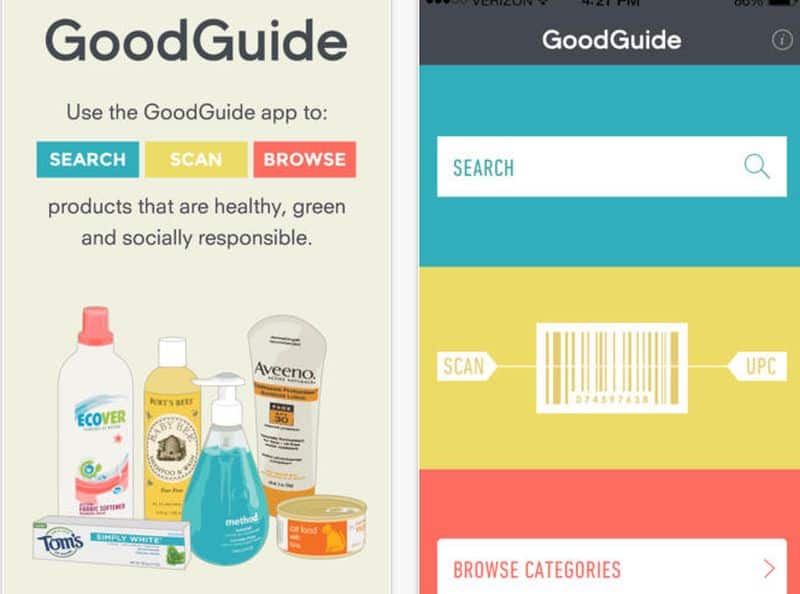 This app can be your shopping guide when you buy groceries and other household products. The app helps you to scan the products you pick up at a store. It would then check if the products are healthy, safe, ethical and eco-friendly. Using appropriate filters, the app awards points to these products based on society, health and the environment. It then compares the total points to a benchmark, and then declares these products as either 'pass' or 'fail'. In case the product fails, the app would also offer alternative, green options for you to choose.
Green Genie
Green Genie is your best friend when it comes to adopting a green lifestyle. This app offers a wide range of projects and tips related to eco-friendly benefits. It would offer comprehensive information regarding carbon footprint calculators, recycling tips, green resources and projects and a whole glossary of green terms to help you get started on the path to a more eco-friendly lifestyle.
CORA
This innovative app helps you transform your trash as well as other's trash into treasure. It offers you great ideas on how to reuse items you would have otherwise thrown out. It will also help you connect with other users who can reuse these items as well as offer you reusable items from their home.
Carma
This app helps you reduce fuel wastage and emissions by connecting you with other users who are traveling in the same direction so that you can travel with them. In addition to being cheap, this app allows you to reduce your carbon footprint significantly.
Eco-friendliness is a term that is catching onto many a household nowadays. As such, you can opt for these apps to learn about how to make your home more eco-friendly as well as educate your children about the same.