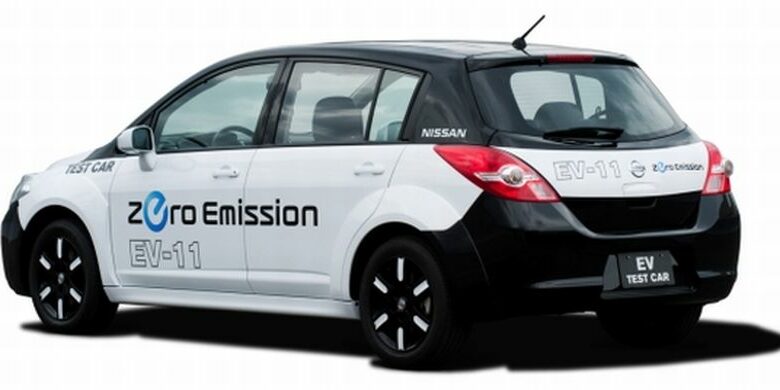 Japanese car manufacturer Nissan has revealed the information on its latest electric vehicle prototype, based on Nissan's Tiida car. The five-seat hatchback with four doors comes with a 24kwh lithium-ion battery pack placed under the vehicle floor for more efficient packaging, which delivers 80kW/280Nm for high response and powerful acceleration. This zero-emission car is a result of the company's belief that environmentally friendly electric cars are the thing of the future.
The new EV is capable of going 100 miles on a single charge, all thanks to the regenerative braking system. The prototype will incorporate a navigation system, which will show the current life of the battery, and the mile range its current amount of juice will provide, and will boast the ability to download information about charging stations located in close proximity.
The new electric prototype includes an exceedingly rigid body, high-performance motor, compact lithium-ion battery giving high power output and energy capacity, delivering outstanding driving performance and safety with a silent and peaceful driving experience. The car's design will be unveiled on the second of August, at the company's HQ from Yokohama. This zero-emission car will hit the USA and Japanese market by next year, while it will be available in Europe by 2012.