If you are an architect, especially a female architect, you are sure to find it extremely distasteful when someone describes a space as masculine or feminine. It might feel like a blow from centuries ago, which has absolutely no significance at present.The world as a whole has finally risen above the sex-based discrimination, especially when it comes to previously male-dominated fields like mathematics, programming, architecture, etc. Right now, at least when it comes to architecture, being a male or female has little impact on your work when compared to other important factors like your university, temperament, influences, favorite subjects, etc. In fact, even when you consider the silly old concept of masculine and feminine architecture, right now, it has at least nothing to do with how men and women tend to design things.
Origins of The Myth
Image Source : simplypsychology.org
In early 1900s, a genius emerged from a small European reclusive country, which you are very likely to miss on the world map. The country was Austria, and the genius it gendered was Sigmund Freud. However, this genius, like many other geniuses of his time, had two sides to himself. On one side, he brought sexuality to the fore, which was then a highly repressed topic. One the other hand, by expounding upon the spiritual difference between men and women, he tried to give clinical evidence to show how different men and women actually are. Back in the pre-feminist era, all this worked, and not only Freud got recognition, but followers as well. One of them was the German American psychologist Erik Erikson.
The Erik Erikson Experiment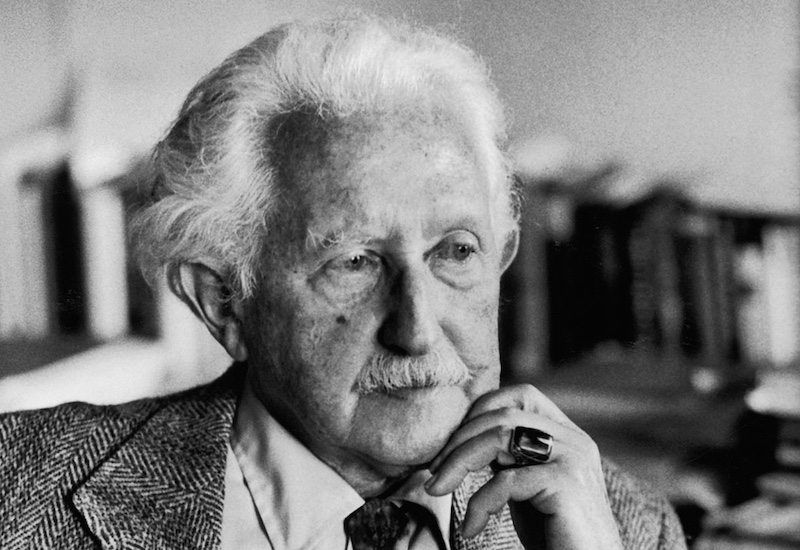 Image Source : gohighbrow.com
Erik Erikson, being a Neo-Freudian phycologist, wasn't just highly reverent of Freud, in addition, just like him, he was also bent on giving clinical evidences that showed the difference between the masculine and the feminine. It was one of his experiments, which most probably cemented the myth of masculine and feminine architecture. In this experiment, he gave building blocks to 150 boys and girls and, without giving them any explicit instructions, he asked them to construct a scenery.
The result of this experiment was that boys generally constructed tall buildings, streets, and towers whereasgirls generally built rooms or interior settings with or without walls. Although Erikson didn't make any overt conclusions from this experiment, but the direction in which he was pointing was clear enough. The experiments seemed to indicate that men had an instinctive interest in architecture, whereas women had a more natural interest in interior design. Unsurprisingly, back in the 1960s, this also corroborated with the general scenario. There were hardly any women in architecture, and the women who opted for architecture had to put up with a lot of discrimination.
The Myth
To the experimental finding of Erik Erikson if you add the stereotypical physiognomic difference between men and women, then you have the perfect recipe for a myth, which is what all this led to.According to the myth, men usually tend to design vertical, linear, and phallic structures whereas women tend to design flat, horizontal and curvilinear ones. This myth was swallowed by many misogynists and feminists alike. The first were trying to undermine the architectural creations of women by trying to find feminine elements in them. The second were fighting for the liberation of women architects so that by being able to create curvilinear buildings they can give free vent to there femininity.
However, when you look at the structures designed by both men and women, there are so many exceptions to this rule that it is almost impossible to find out whether a particular building is designed by a man or a woman. Although it's very easy to find women architects who design explicitly feminine structures and male architects who design explicitly masculine ones, but if you take the definition by the word, then you are highly likely to err. Let's see some of the exceptions to this rule to see why this is the case.
Male architects whose buildings could be described as feminine
A detailed list of every male architects who designed buildings having feminine elementsis outside the scope of the article. So, we are just mentioning four of the popular architects in that category.
1. Antoni Gaudi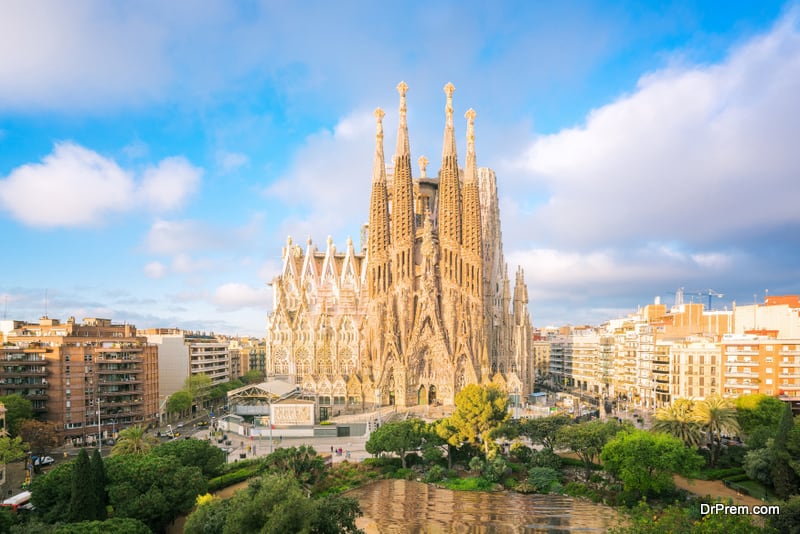 The works of Spanish architect Antoni Gaudi might show the earliest examples of buildings, which we are easy to categorize as feminine. Many of his buildings like Casa Milà and Sagrada Família Schools are flat or have a curvilinear non-structural rhythm to them. A large number of his buildings are UNESCO Heritage sites now, but during his time Gaudi didn't have it that easy. A lot of his buildings were criticized for being unconventional, but not a single critic said that they were feminine, which is not surprising as Gaudi was a man.
2. Eero Saarinen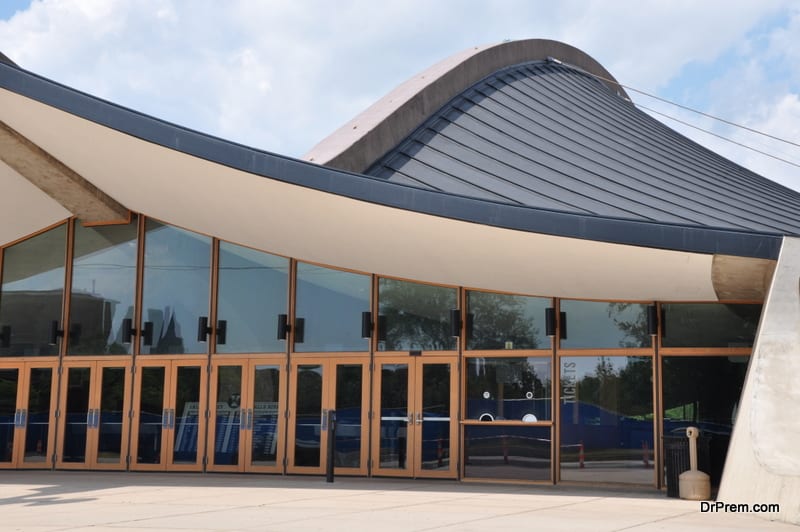 If the aspiration to create a tall phallic structure is what one means by masculine architecture, many works of Finnish American architect Saarinen can be categorized as highly feminine. Along with having a slightly round structure, his works like Ingalls Rink and TWA Flight Center of JFK International Airport were characterized by a striking flatness. Anyone old-fashioned and biased enough would have criticized his buildings for being too flat and leaving too much of empty room above them, but Saarinen was fortunate enough to be mostly active during the Post-World War – II period, when people weren't that biased anymore.
3. Le Corbusier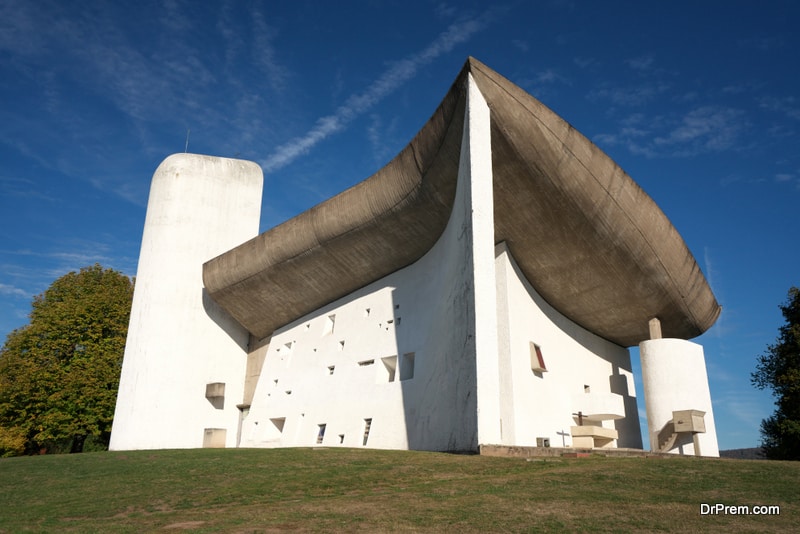 Just like Saarinen, the Franco-Swiss Le Corbusier too wasn't very keen on invading the skies. He designed the city of Chandigarh, which is popular for its abhorrence of tall structures. Although all this might be because of Corbusier's love for the nature and the sky, but many of his other structures like Notre Dame du Haut also show other characteristics, which might induce one to call his architecture feminine.
4. Santiago Calatrava Valls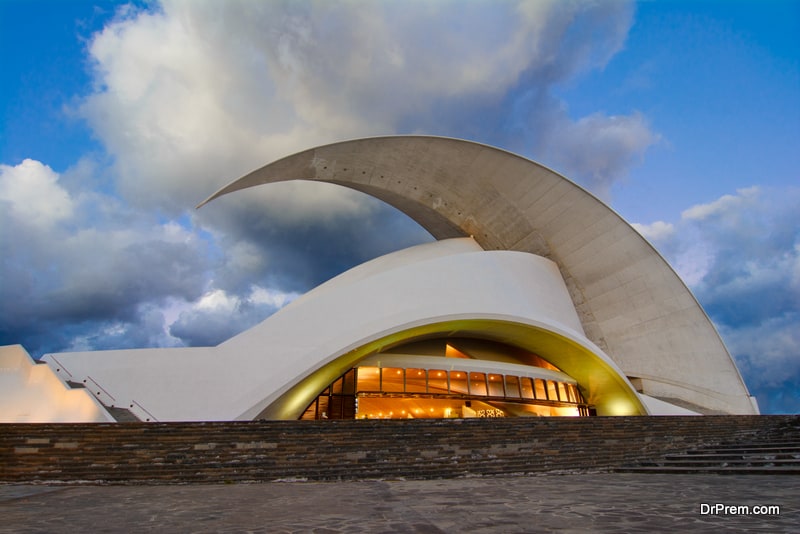 When it comes to defying the convention, the Spanish architect Santiago Calatrava Valls might be the truest heir to Antoni Gaudi. However, now that defying the conventions itself has become a convention, it is relatively easier to do so than it was in the past.Suffice it to say that, just like the rest of the architects mentioned in the article, Calatrava too had a fair share of flat and curvilinear buildings. Auditorio de Tenerife and Milwaukee Art Museum are amongst few of his popular works.
Female Architects whose buildings could be described as masculine
Here we won't consider all types of the so-called masculine buildings, but only the most masculine one, the skyscraper. Even though Burj Khalifa and other tall buildingsmight try to convince us otherwise, but towers and skyscrapers no longer fascinate people as they did pre-airplane days, when they were the only medium to look at cities from high above. Still, there are plenty of modern women architects who have designed them. Here are some of these architects:
1. Natalie de Blois
With tall and uniformly structured buildings like Equitable Building, Pepsi Cola Headquarters, Lever House and 270 Park Avenue under her name Natalie de Blois had her fair share of what one might call as masculine buildings.In fact, it wouldn't be wrong if we would call her the queen of tall buildings. However, since she began her career in the late 1940s, she had to struggle a lot. She was fired from New York firm, Ketchum, Gina, and Sharpe for not rejecting the affections of some male architect there, but then she joined Skidmore, Owings and Merrill (SOM), where was a huge stroke of luck both for the firm and for de Blois.
2. Francine Houben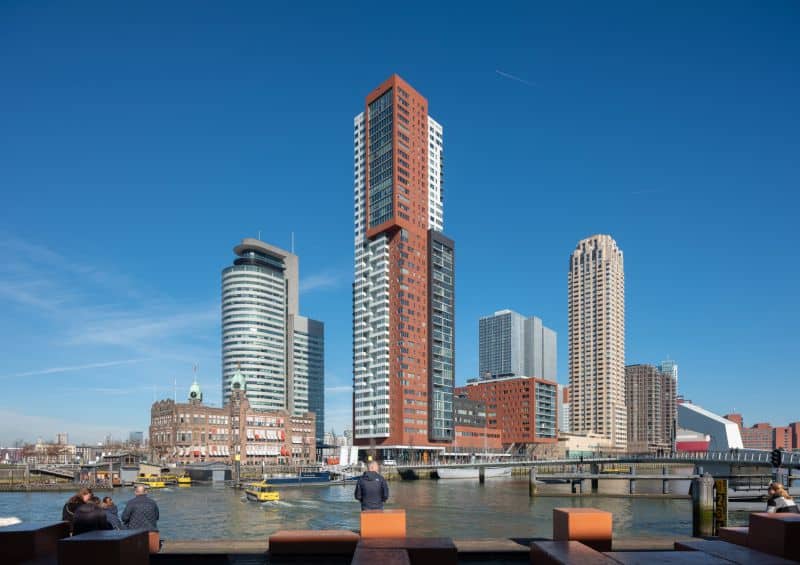 Image Source : mecanoo.nl
Although not primarily known for her tall buildings, Francine Houben has designed at least two skyscrapers. These are Montevideo and FiftyTwoDegrees. Both were completed recently i.e. in 2005 and 2007. Houben is still highly active and we can expect her to come up with even more.
3. Jeanne Gang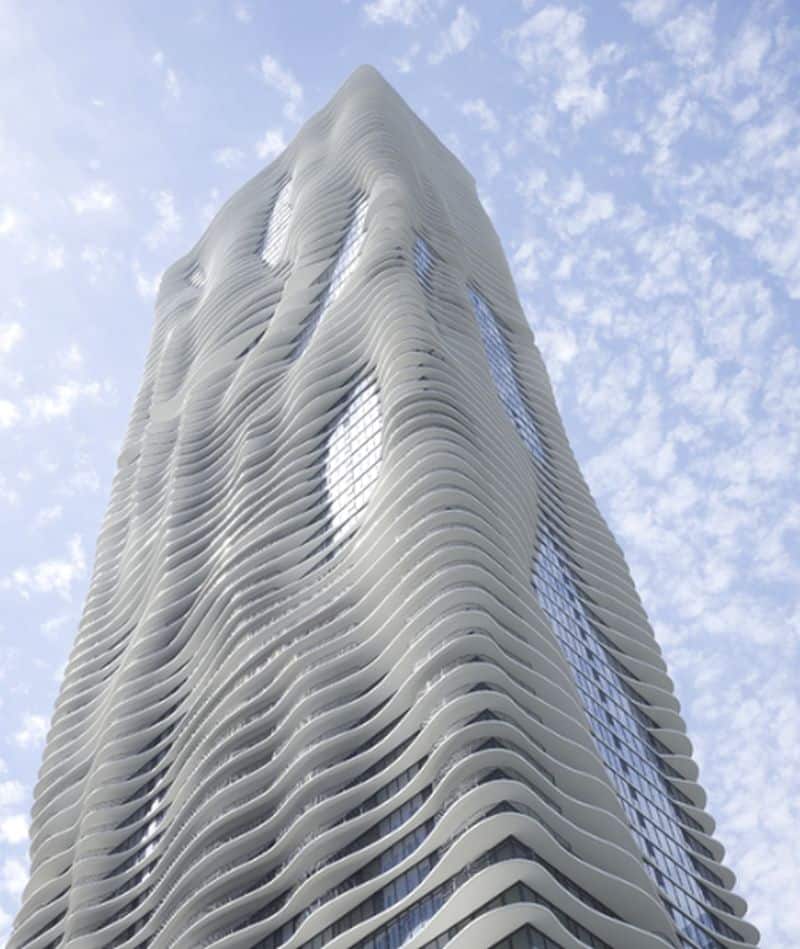 Image Source : images.adsttc.com
The buildings by American architect Jeanne Gang show a clear obsession with height. The Aqua Tower by her is already the tallest building by a woman architect, however, it would soon be taken over by Vista Tower, which is also designed by her. Named as one of the most influential architects by The Times Magazine, Gang is the founder of her own architecture firm called Studio Gang.
4. Grace La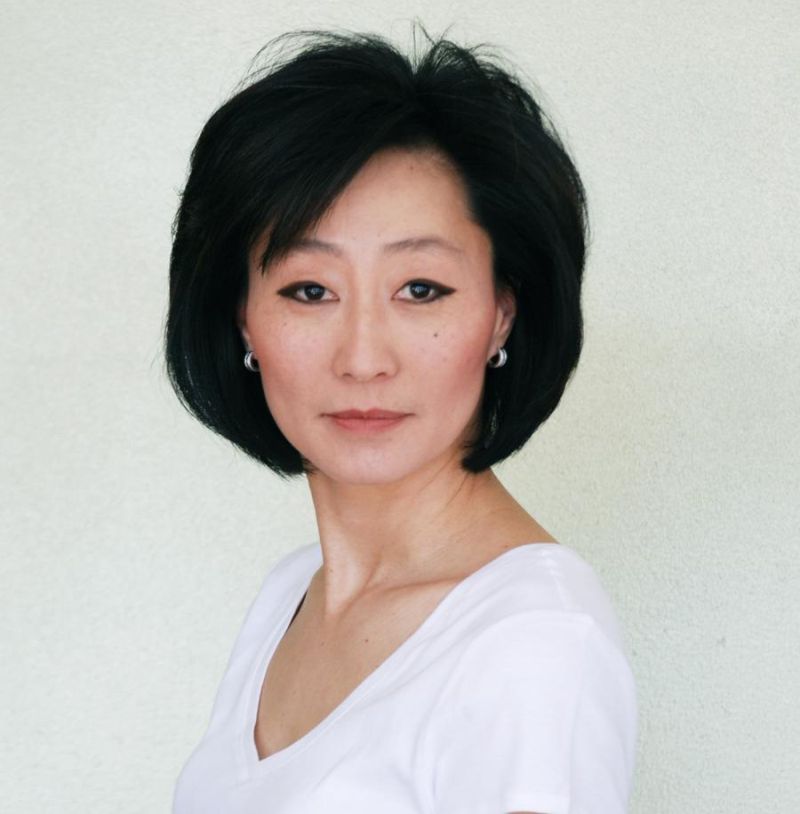 Image Source : media.bizj.us
This little-known architect from Milwaukee is the leading architect behind Kilbourn Tower, which was the tallest residential building in entire Wisconsin when it was built. As of now, La is working as a professor at the department of architecture at Harvard.
Zaha Hadid: The Martyr of Convention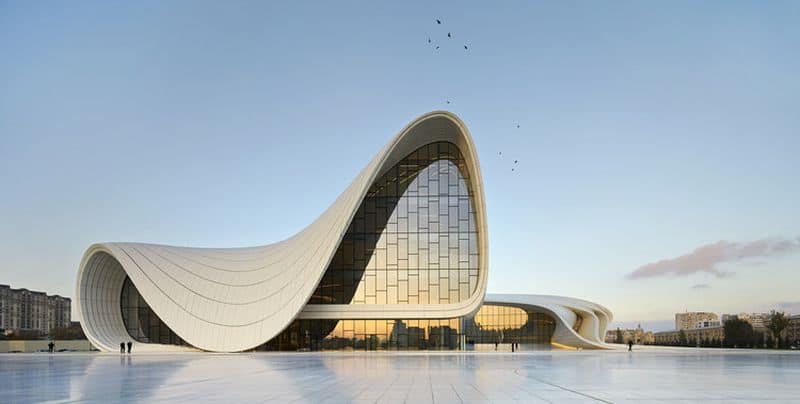 Image Source : images.adsttc.com
If you know about Zaha Hadid, you might be wondering why didn't we include her name in the above list, when she too designed a large number of extremely tall buildings. It's because we didn't want to undermine the achievements of Hadid by calling her buildings just as skyscrapers. In fact, when you look at them, you won't think of them as skyscrapers. They are innovative and beautiful, but the clichéd term just doesn't apply to them. Maybe that is the reason why she had to struggle her way to the top as it is much easier for ordinary talents to find their way to success than the ones who are extremely gifted. This is especially the case when we are talking about women.
The struggle
When you look at Hadid's career, just like her talents her struggles too were many folds. Apart from being a woman, she is from Iraq, which, like most of the Arabian countries, is infamous for being a patriarchal society. Recalling her life Hadid herself was quoted as saying that 'Being an Arab and a woman is a double-edged sword'. Although she moved to London in 1972, but there too she was both an outsider and a woman. There was no dearth of people who apricated her talent, but no one was ready to give her a chance so she ultimately had to satisfy herself with teaching architecture.
The breakthrough and success
After plenty of turn downs and disappoints, Hadid's first chance came in 1993, by then she was already in her 40s. It was the offer to design a fire station for a Swiss Furniture Firm Vitra. That was too small a project to bring her any recognition, but she came up with such an innovative design that it made her famous even before the design was realized. The building served as a fire station for a very small time and is now an exhibit space.
After her first success, Hadid didn't look back, within a career that ranged 20 years, her designs got her many awards including The Stirling Prize, which is UK's most prestigious prize for the architects. She established her own company, which is considered as one of the most innovative in architecture. Her popular buildings include many wonders of postmodernist architectural wonders like Wangjing SOHO Office complex in Beijing, Guangzhou Opera House and Riverside Museum.
The tragedy of all this is, being a woman architect of exceptional talent, Hadid's couldn't realize her talents early on. Sadly, her designs perfectly satisfy the criterion of feminine space. Therefore, it is no wonder that she had to pass through too much unnecessary struggle. We just hope that, now that Hadid has set a benchmark, woman don't have to face the same in the future.
Final Words
The struggle of Zaha Hadid and other female architects makes us painfully aware of what others before them might have gone through. These were fortunate enough to be a part of changing times. But most probably there were plenty of geniuses before them who were destroyed by the cruelty of the society. The examples of modern day prove that women can be as good architects as men. However, if by pointing to the physiological differences between men and women, someone tries to prove that they are different, then we need to accept that difference and not reject it outright. It is the only way forward for humanity.