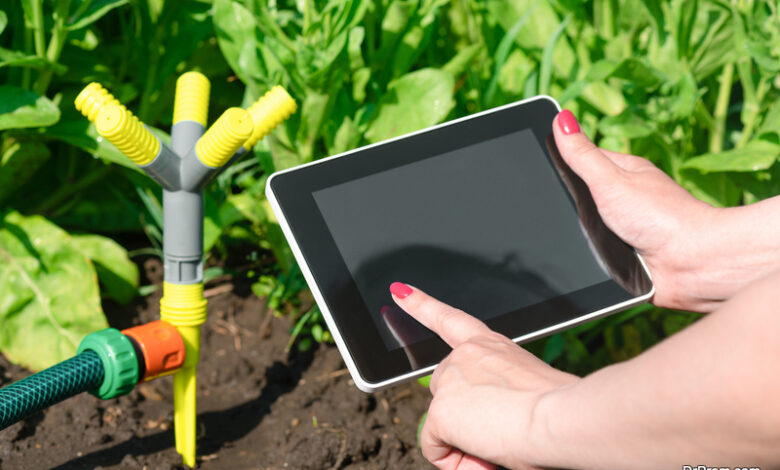 The concept of home automation came and took the world by storm. It became so popular that almost everybody got convinced to transform their dumb home into smart home. Initially when this concept hit the market, saving power and sustaining our planet was its sole motto.
Then a few more technological advancements added feature of comfort to home automation, and then came the safety. These features were making the home automation concept so hot among people that almost everybody strived to get a smart home. Home automation today is at its full power and now it is shifting its target to new areas and scopes of a home.
Garage
Home automation is not restricted to the inner features of a house but outer features as well. Usually garage is one portion of a house that is usually ignored and some even keep it shabby. You love your BMW but not the place you park it in. Well, giving a good shape and security to your garage can work really well in your interest.
Present day home automation systems offer beauty and security to your otherwise dreary garage. Add some colorful LED lights to give it a nice makeover. If you fear thieves walking into your garage and taking away your pricey possessions, you can install motion sensors and smart locks. Whenever the sensor senses movement in your garage, the lights turn on automatically, and the smart lock sends you a notification whenever someone touches it.
Kitchen
Wireless home automation technology is so successful that you can enjoy all benefits of a smart home even in your old home. Such a smart home automation device is the Multi Extension Air that can make your old kitchen smart with few renovations.
Be it the under floor heating, LED lighting under cabinets, towel rail that could dry wet kitchen towels in o time, or anything you desire to be there in your kitchen, this magical device lets you have it all. Simply connect this device to the main power and get absolute control of everything from lighting, exhaust fan, to the chimney at one place.
Smart Pool
There are smart home devices that help make your pool eco-friendly and smart. The temperature sensor regulates temperature in your pool, chilly in scorching heat and a bit warm in winters, so that you do not have to skip your loveable swimming routine.
You can automate your pool cover by feeding in your daily routine, so that it opens up and shuts down automatically. You can turn on the weather settings that automatically cover your pool in rain, thunder, and storm like conditions. Set lighting to suit your requirement, as in make it start as dim and keep increasing as the dark night appears, and it goes off as soon as the pool cover comes over.
Smart Garden
You love gardening but your tight schedule just does not allow you to do it. Well, no worries, as you can have a beautiful garden without your doing much. It is called a smart garden that you get with a smart home, wherein plants get water and nutrients well on time. Connected with a app, you get notifications whenever plants demand water or nutrient, and you can provide them their needs with just a click on your Smartphone.

After getting expertise in the in-house home automation, the technology is widening its focus by targeting new areas. New scope and new targets of home automation include both inside and outside home areas like patio, garden, swimming pool, etc.