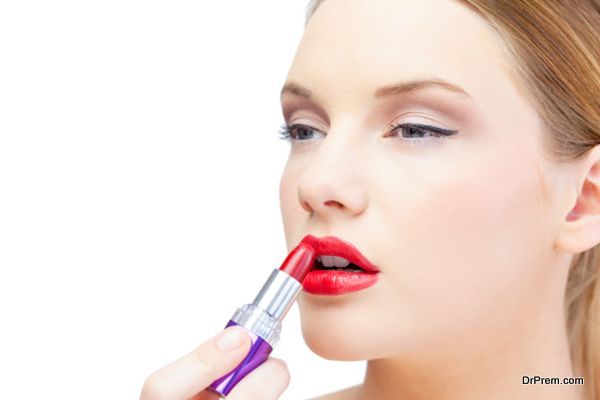 The normal make ups consist of a great deal of chemicals as well as artificial substances that are not good for the skin. Too much use of makeup may result in breaking up of rashes, and pimples. Women also tend to age more easily with the use of extensive make up. These make up not only harm your skin but harm and surrounding environment as well because of its toxicity and pollutants.
Here are some eco friendly make up which you can wear on your skin without having much side effects and pollution.
Nail Polish
Nail polish is one of the things that contain heavy chemical content that tend to damage your nails with long and recurrent usage. It has also been termed as a hazard to the household.
In order to reduce the increasing problem of this make up, water based enamels have been introduced that are free from chemicals and toxic wastes. They will give you the entire colour without the use of any non toxic ingredients in them. They are present in an assortment of colours and shades.
Foundations
Foundations are used by women to conceal the dark marks or the blemishes of the skin. It helps your skin to look perfect and free from oil. You will be left feeling fresh and good.
However some foundations have chemical compositions in them. In order to get rid of those, now eco friendly foundations have been launched in the market. They are made of bamboo powders, authorized fruit extracts like aloe Vera leaves, and blue berry seed and avocado oils. This is non toxic, eco friendly and will heal your skin without harming it.
Lip gloss
Lip gloss comes in a variety of flavours a well as fragrances. But the best lip gloss that you can get that is eco friendly on your skin as on the environment is the bees wax lip gloss that leaves you lip feeling smooth and silky. They are available in a variety of colours and flavours as well.
There are varieties of herbal products which are made out of natural substances and are good for the skin as well. Try them out and you will use them again and again.