Over the years, motorbikes have transformed from economical and fuel efficient mode of transportation to luxury beasts, making a style statement on the rad. The standard motorbike has evolved to incorporate several modernized designs and powerful engines that are not just unique but expensive as well. If you are on the lookout for such motorbikes, then take your pick from following expensive motorbikes.
MTT Turbine Streetfighter
Priced at $175,000, the MTT Turbine Streetfighter (also known as Y2K Turbine Superbike) is a stylish motorbike that comes packed with the power of a beast. Featuring a turboshaft engine and a Rolls Royce Allison Model 250 gas turbine, the motorbike can produce 320 hp at 52000 rpm to scorch the road in style.
Ecosse Titanium Series FE Ti XX
Priced at a whopping $300000, the Ecosse Titanium Series FE Ti X Motorbike features a 2.4l billet aluminum power plant and nine titanium pipes with shot peened finish. Producing 225hp, the Ecosse Titanium Series FE Ti X also comes with a ceramic hydraulic clutch and other extraordinary modifications.
Yamaha Roadstar BMS Chopper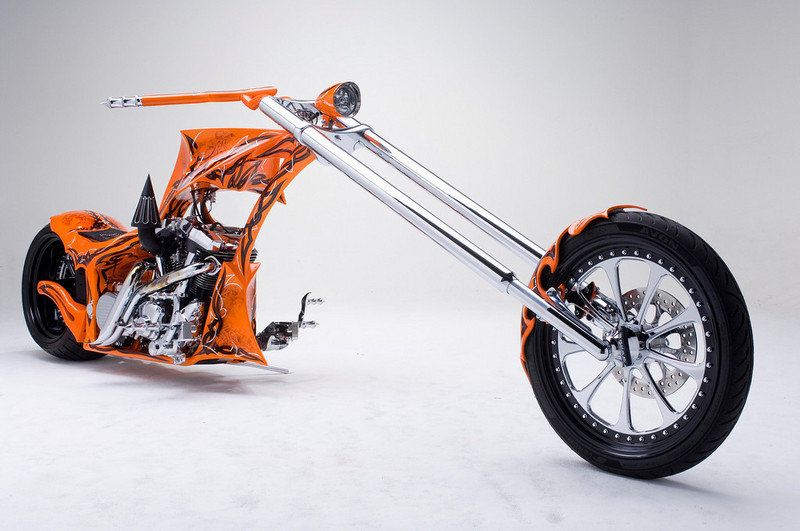 Image Source : pictures.topspeed.com
Costing a cool $500000, the Roadstar BMS Chopper from Yamaha features a gold plated body and a 1700cc engine. The motorbike does not have any front down tubes and compensates for the same with V-twin. Some of the other impressive features of the bike include 360mm rear tire, and a LED brake light/taillight array fitted in the rear fender edges.
Harley Davidson
Priced at a $1000000, Harley Davidson's most prized motorbike is the one designed by Jack Armstrong. Featuring a 6-cylinder engine, the bike is lightning fast and matches its powerful performance with an equally stylish look. This is the only Harley Davidson bike that has color, offering a stylish design, on its body.
Ecosse ES1 Superbike
Another impressive motorbike from Ecosse, the ES1 Superbike costs an astounding $3600000. Its performance is backed by a four stroke V4 engine producing 200 hp. Reaching speeds of over 370 km/h easily, the motorbike comes with a frameless design fitted with carbon fiber in the front and rear suspension. The other impressive features of the bike include its F1 spec dampers and Torsion bar springs.
Motorbikes have evolved considerably over the years. Offering a stylish design and powerful performance, these motorbikes just makes heads turn on the road. Of course, these bikes too burn a hole in the pocket with their whooping price tags.