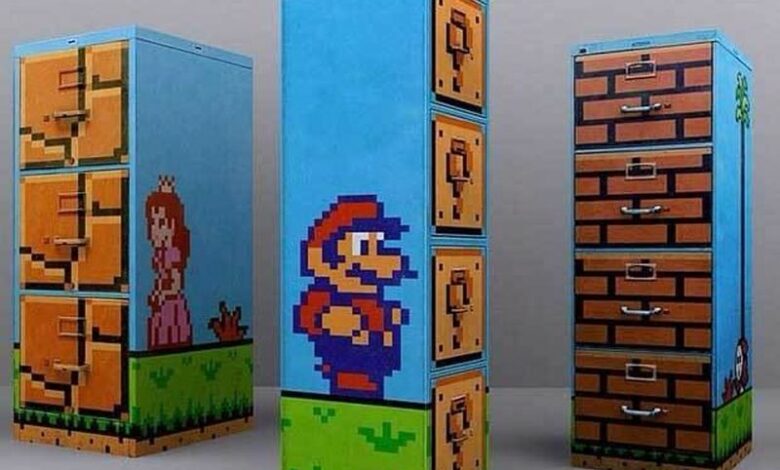 Cabinets are one of the most common furniture pieces at home or office So? Common things bring monotony with them. Here are a few cabinet designs/styles to uplift the ambience of your home or office.
Cabernet cabinet
This cabinet is more than gorgeous, and we are stating this about the style alone. This piece of furniture is a center table with sexy curves, and a refrigerated cabinet. We are talking about the Samsung Zipel Wine Refrigerator. A portion of the tabletop remains fixed, the rest of the top opens to reveal a cabinet inside.
There are four compartments inside, the cooling of each compartment can be controlled separately. When the tabletop is open, it looks like a marvelous piano. The cabinet is an all-rounder, looking at its style and functionality.
Cabinet from reclaimed wood
A cabinet from reclaimed wood looks cool, thanks to the rustic look that it bears. The obvious advantage that you have is putting an old thing to good use. You might have noticed that there is a lot of creative scope with reclaimed wood. Reclaimed wood is seasoned and if you wish to keep it natural, the fine grains appear majestic. There are numerous cabinet designs that are feasible with reclaimed wood. To give the cabinet a dramatic effect you can add a wine rack to it.
Accordian cabinet
As the name suggests, the cabinet bears a resemblance to an Accordian. With five drawers and an interesting tilted shape, the cabinet is both appealing and functional. Just the way we see in cartoons, the furniture moves around and make faces.
Well, this cabinet will neither make faces nor move around on its own but still appears to be out of a cartoon movie. Personally, I felt that the cabinet wished to say something to me. That's just a thought that came across after seeing it.
Mario world theme cabinet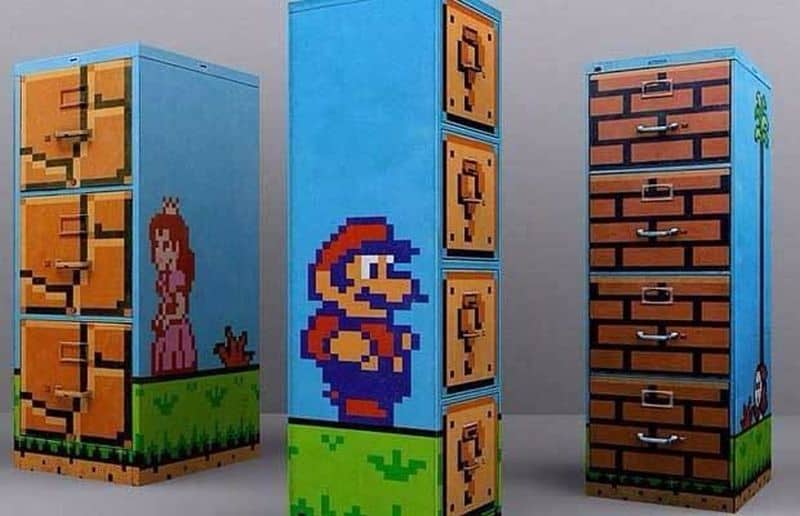 We spent hours playing the Mario game, in the quest to rescue the princess. A glimpse of Mario and we travel back to those good old days. Here is a filing cabinet that features the Mario world theme. Not only it brings back old memories, these give the ambience a cool look. Remember that breaking bricks and hitting the 'question marked' boxes?
These cabinets will surely cut the monotony and bring a pleasant change in your life. Consider any of these cabinets for your home or office and forget the run of the mill designs.