Let's take a peek in to the concepts and gadgets of the future, that might bring a pleasant change in our lives.
Hi-Can bed
After a day's hard work, what you need is a comfortable bed to rest your body. It would be an icing on the cake if the bed could entertain you as well. Canopy 3.0 is the other name of this hi-tech bed, which has a built-in HD projector. To please your aural senses it also has a state of the art music system.
You can open or close the blinds attached to the Canopy 3.0 at the press of a button on the remote provided along with it. You can adjust the level of the mattress to suit your need. The lighting inside the Canopy is also adjustable. There is an Xbox too, for the gaming freaks.
The magic mirror
This mirror has enhanced functions, and serves more than what is expected from it. The mirror is also a smart screen, which could connect to the internet wirelessly. You can watch TV, connect to your friends via the social media.
Watch music videos, read news or articles of your interest. The gadget can be controlled via your smart phone or the remote. There is a sensor pad to help you track your health. If you wish to use just the mirror, switch to the passive mode.
The Inflower
These are portable laundry-cleaning units. Small in size, use no electricity and water to clean the dirty clothes. These multiple flower like gadgets utilizes the solar energy to perform their duty. These attach to the clothes and using 'nano' technology, clean them. These small robot like devices are designed by Jianjiang Yin. They also help us get the odor out of the stored clothes.
Community laundry concept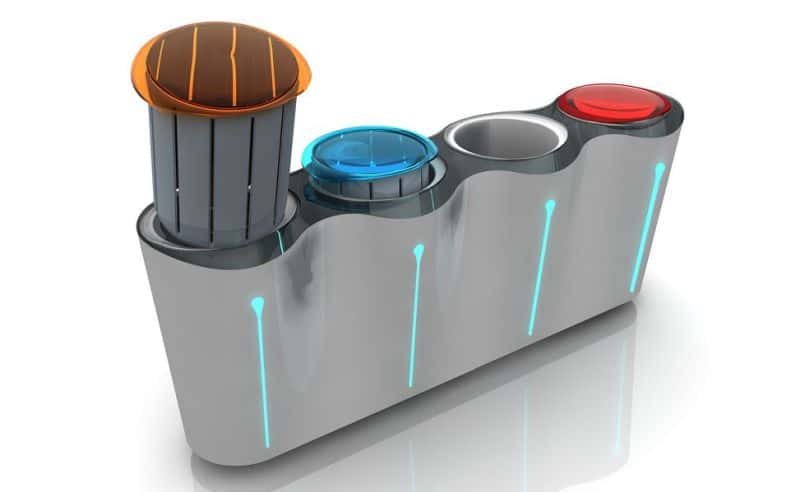 Designer Kai Wai Lee, probably thought about his entire apartment block while designing this gadget. This unit has multiple tubs to keep several laundry baskets. A family can put its laundry basket in a specific tub and take away the clean laundry. Different tubs will have different types of clothes, like being washed, going to be washed, washed, and ready to be taken away.
Even if a concept is unable to enter production, it definitely does inspire future gadgets. Many of the gadgets that we own today are a result of this kind of concept designing and refinement.