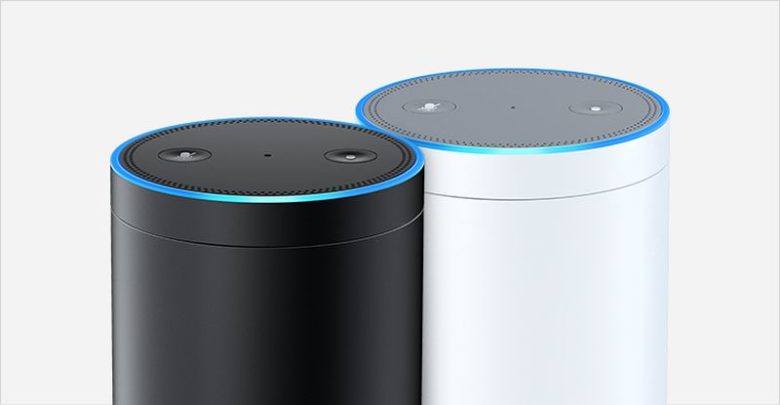 N hi-tech innovations for modern homes
Modern homes are incomplete without hi-tech home products. We have entered the tech age. It now makes sense that our homes are equipped with the most innovative gadgets that make our lives better and easier. This article is a compilation of such hi-tech innovations for modern homes.
A glass alarm – one of the most useful hi-tech innovations for modern homes
It has been proved scientifically, that a warm glass of water in the morning is just the perfect cleaner for your body. But, trust me getting up in the morning is so much pain, and then preparing a warm glass of water adds up to the misery. So, for all the lazy freaks, Kai-Ning Huang & Yu-Yang Chen has come up with the glass that'll bless you with warm water every morning. Named as "Revive Glass", this glass comes with the alarm clock to throw you out of the bed. The clock works like a base that holds the glass of water above it. This base heats up water half an hour before your alarm sets to buzz. By the time your alarm clock buzzes, the water heats up warm enough to be gulped in. The alarm continues to buzz unless you pick up the glass.

Via: Yankodesign
Smart home thermostats 
The nest is a gorgeous looking thermostat that comes with Wi-Fi. It is incredible because it allows you to program it through your Smartphone using free applications. It even learns your preferences and adjusts itself based on sensors that determine whether there is someone home or not.
induction cooking
Most people do not know it, but there is a new kid in town. Induction cooking uses a magnetic field to create heat in the cooking vessel rather than the stove surface. It is known to bring water to a simmer instantly with Cooktops that maintain a constant temperature, unlike electric Cooktops. It uses metal pans and pots. 
Canary security system

This home security device looks as beautiful as a sound system. It has an amazing functionality where you just plug it and connect it through your Wi-Fi, and then control it all through a mobile application. It will give you real-time life and recorded video and even alerts when there are changes in the environment, like temperature or humidity – say, someone opened a window.
August Smart Lock- one of the best hi-tech innovations for modern homes
This device allows you to manage your lock in a cool way. It uses Bluetooth technology from your computer or phone; you can restrict who goes through your front door and how many times. The systems then give you a log of who has been going in and out. You give your family all the time, access and restrict the maintenance personnel. It has sensors to auto-lock or unlock when you are approaching. Fumbling of keys is over.
Amaryllo iCam HD home security system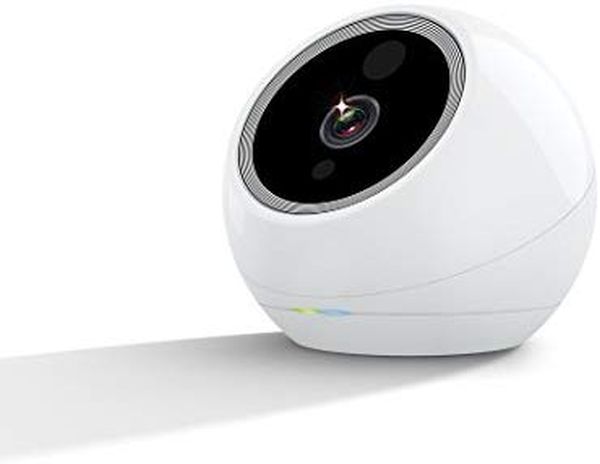 This compact security camera from the Netherlands has taken a strong cue from a Rubik's cube. It creates a visually playful home-security device and baby monitor. It is one of the world's first home security systems to connect through Skype and interact with it through phone or computer. Amaryllo comes with an inbuilt mic to enable you to hear what is going on. It has a wide variety of choices to suit your decorations. It can rotate at 360 degrees.
The home tech-innovations that we looked at include smart home thermostats, induction cooking, home security system, to make your home safer and comfortable to live in.
Smart home trends to watch out for right now
Smart home gadgets have made inroads into almost every aspect of a home.  The smart thermostat is one of the most common smart home products that was and is smart even today. But once you buy something 'smart' you really get hooked on to other products too. The electrical outlets, the remote lighting and locking options are now common. So what are the latest smart home trends?
Interconnectivity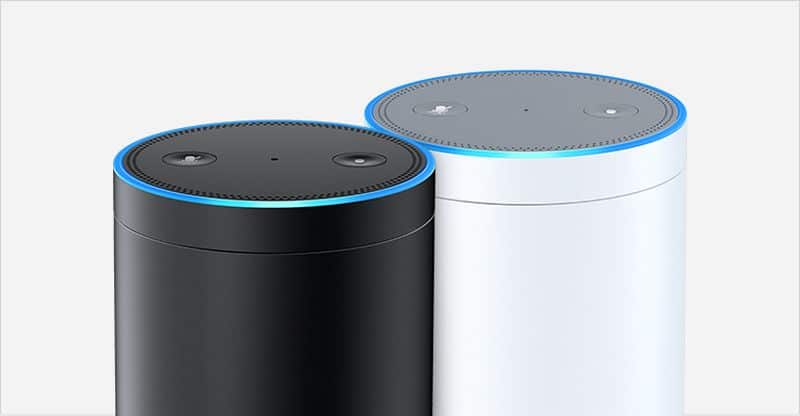 One of the biggest smart home trends in 2018 that is all set to make headlines is interconnectivity. Many people dream to have a connected home is within their grasp; with the growth of technology like Amazon's Alexa this is now possible. There are many devices which are compatible with Alexa now, and the company is marketing 'her' i.e. Alexa in a big way.
Your smart home can now 'communicate' and 'talk' to each other, once you set the schedules on all devices according to your choice. The control device or app such as Alexa will interconnect all your devices, from your coffee maker to your door lock so that you just have to relax and enjoy a smoothly run home. Home technology trends such as interconnectivity will get rid of the millions of remotes you once needed for everything. The Amazon Echo is the hub on which Alexa operates, and its rivals like Google Home, etc will perform the same functions – that of an electronic genie that will fulfill every command you give.
Video Search
Video surveillance has made its presence felt in recent years, in homes and offices. The smart home trend to watch out for right now is the video reviewing and search for the huge amount of footage will be easier and more meaningful. Google has come up with new Tech and API to search videos for particular people, things, activities, text as well as other parameters. This will make searching through CCTV footage incredibly easy and time-saving. These new features are available now on the Google Lens and Google Photos app.
Home technology trends such as home security trends are also going a notch higher. Briefcam and IC Realtime are selling security solutions just like Google's. Their systems also become 'smarter' over time as they start understanding the results, which are important to the user. Briefcam's latest security tech is right now available for commercial uses, but the company probably will come up with consumer products too.
The new video camera tech from companies like Flir, Vayyar, and Visualint can see clearly through fog, fire and incredibly walls too! The tech behind these cameras can identify moved and abandoned packages as well, which would make them handy tools to fight against security problems. The new home security trends 2018 includes software, which can be handled by the user, so less data needs to leave the user's premises.
Home robots
Technology has made many innovations in the field of robotics. Though of course, you cannot expect sentience right now, one of the home automation trends is the advent of robots to help with chores around the house. There is even one to wake you up, read stories, mop your home, clean the gutters (even I want one!), mow the lawn, communicate with your family members, fold your laundry and iron all your clothes.
I can see many people running to get a robot to help with the household chores! This is one of the smart home trends which will get even more momentum in the coming years. 'Domestic' robots for the connected home are here to stay.
Connected neighborhood watch
Companies like Ring and Vivint offer apps as well as alerts to neighbors to share their video surveillance and security announcements. Amazon has acquired Ring because of the company's deep penetration into communities and neighborhood.
Shared surveillance is going to be another smart home trend, as the connected security systems have better protection against fire, crime, and other threats. Looking at the success of these security systems, more neighbors will buy video surveillance systems too.
Smart kitchens will rule the roost
Smart appliances are going to be the norm sooner than later, as users get more convinced about investing in them. ALso, smart refrigerators are tuning out to be the command center of the home. Apart from tracking food, spoilage notification, recipe recommendation, shopping lists, these intelligent refrigerators can showcase family photos on their screens, manage family schedule, and set reminders for different tasks.
Another great innovation is the Wi-Fi oven, which allows you to access them from anywhere and start pre-heating your meal before you reach home.  Digital food thermometers, smart pans, connected crock-pots, and robotic cookers will help to prepare perfect meals in a jiffy.
Mobile IoT
We've got used to 4G, and 5G is already on the way. With 5G, experts are predicting IoT devices, which would completely bypass the home Wi-Fi network and connect directly with the cloud with mobile data only. Even now, some devices can work only via the cell phone; including some cameras like Arlo, and security systems like the Cellgate Watchman. The Mobile IoT smart home trends 2018 is an innovation we need to watch out for.
Intelligent devices that can learn your habits
The difference between other devices and 'smart' devices is that these can observe your habits and adjust the settings according to your habits. We like to think of ourselves as unpredictable and spontaneous, but in reality, we are all creatures of habit. We go to bed at approximately the same time, turn off the lights, set the thermostat temperature for the night and lock the doors.
Smart gadgets learn the time, temperature and so on; and, will start performing the tasks on their own, once they detect a regular pattern. So no more worrying about leaving the front door unlocked, either at night or in the morning when you leave for work. All the home automation trends will add the latest technology, which will make running a home smooth and energy efficient. Smart homes will slowly become the AI run entity that would require the least human intervention.