The Smart Stand Carpet
Made from natural materials, this eco-friendly carpet is a refreshing change from the regular carpet. The fundamental ingredient that is used for crafting purposes is corn.  Processed sugar which is extracted is used as the key component for the Fabric. The natural carpet is highly durable and ideal for homes that have pets and children. This is because the carpet is not just soft but also stains proof.
Cork Flooring
Known to be versatile, lightweight, renewable and natural, the cork flooring is resistant to mildew and mold, this is because of its microbial properties. This flooring is not just eco friendly but also adds that style factor to your house. Its look and feel can blend into any kind of decor and still stands out. The natural brown color adds to the overall beauty of the floor.
Dual Flush Toilets
Although this may be a new concept, it is a perfect upgrade if you want to change your old one. With this toilet, you can end up saving at least 30% of the water consumption is your house. The best part of installing this toilet is that you do not have to change the plumbing line. This toilet has two flushing options. One for liquid waste and the other for solid waste, thanks to these flushing options your water consumption is reduced. If you want an alternate to this, then you have the option of choosing the kits that are available in the market. However, if you are looking for a complete upgrade of your commode then this is surely something that you can think about.
Bioethanol Fireplace
Since we are all thinking about making our room's eco friendly, the same should also be applicable to our fireplace. As a replacement of the traditional one, there are some fireplaces that run on Bioethanol which is a substitute for petrol; it is an eco friendly and pollution friendly spirit. It can heat your room just like the traditional fireplace and there is no smoke released while it is on. This is also safe to use even if you have an asthmatic in the house
Green Roofs
These roofs are filled with fresh plants and help in the reduction of the energy costs. It also insulates the house and is ideal for storm water management. The excess water is retained and absorbed by the plants. The quality of the air is improved and the effect of the urban head island reduces. This kind of roof without a doubt is good for the environment and will also help you save some money.
Eco Friendly Paint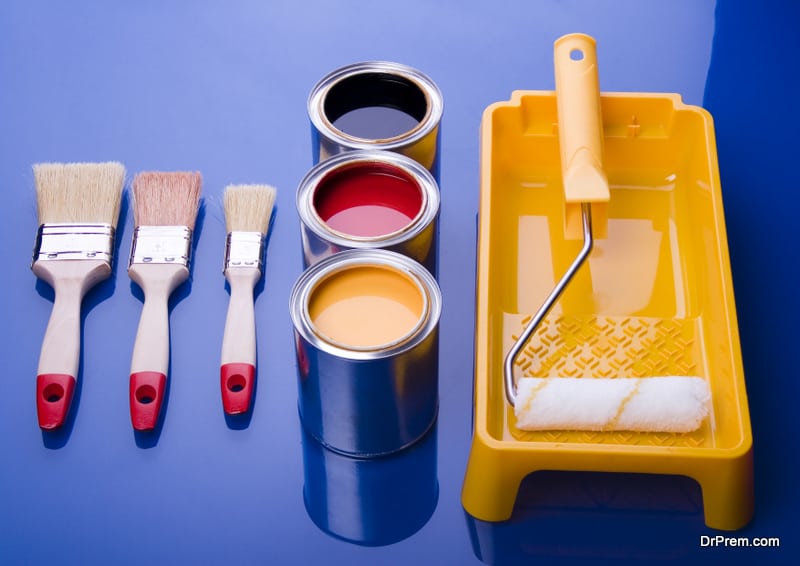 The whole concept of Green technology is touching practically every sector you can think of, even paint manufacturered have adopted ways to come up eco friendly paint. This type of paint is designed keeping in mind the major health and environmental concerns there are due to the chemicals found in paint. These paints are free from toxins and harmful chemicals. They do not emit any smell and are also free from fungicides, biocides, and other such toxins. They are safe and perfect even when you have children or pets at home.
Icynene
Insulation helps in energy efficiently and maintaining a comfortable temperature in the house. All houses are insulated depending on the environmental factor. Icynene is an insulation that comes in the spray on form. It is made from castor oil can be sprayed on the ceilings and walls just like how you would for paint. It also helps in the prevention of mold formation. Since it is air tight you may require a ventilation system.
Eco friendly Doors and Windows
If you have a plan to renovate your door or window in your home, then one of the options you can consider is the eco friendly version of it. These are the ideal replacement for the normal windows and come in various sizes.  These windows can help maintain the temperature of the house and are energy efficient. There are some models that come with an automatic tinting or with a better insulation for your home and also help to reduce the outside noise.