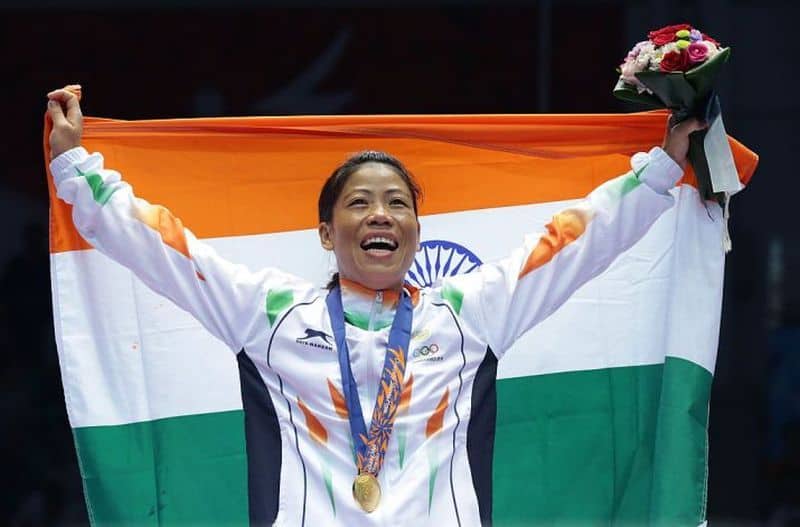 As we bid adieu to 2018, we take a last look at everything inspirational that this year has gifted us. From outlandish and amazing celebrity trends, to the outrageous outpour of human rights protest, to the landmark judgments passed by the Supreme Court of India – 2018 has been a year for the minorities and the marginalized to thrive. In this light, let us look at how the most sidelined aspect of India – the women – have become the most inspirational Indian women of 2018.
Mary Kom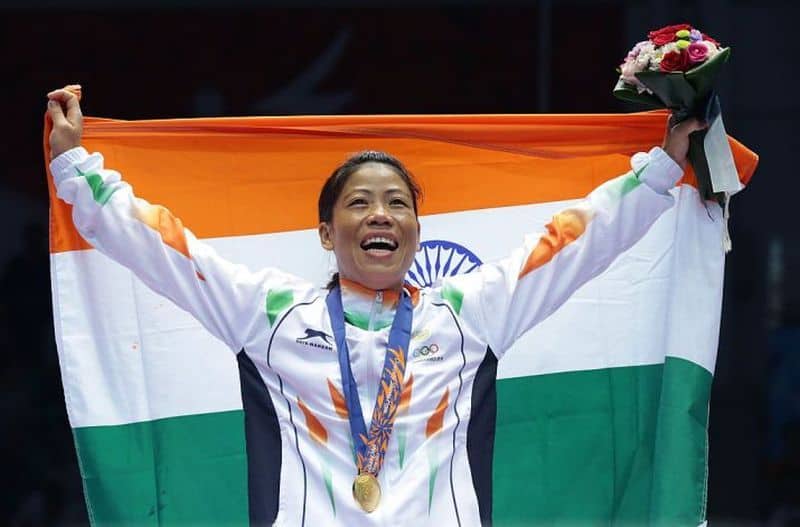 Image Source : resize.indiatvnews.com
Mary Kom has managed become the most successful woman boxer and break the record by winning her 8th gold medal in 2018 – all of this despite being a mother of 3 children. This year, Mary Kom bagged a gold medal in woman's 48kg bout during the Woman's Boxing Championship 2018 held in Delhi.
This is not the first time Mary has worked her magic. In September 2018, she achieved another feat when she defeated Hanna Okhota from Ukraine in a Championship contest in Poland. At the age of 35, this is indeed an achievement worth an applause.
We know, as Indians, how Mary Kom battled sexism and discrimination to become a name that the world remembers. Even after marriage and childbirth, she continued to represent India in the boxing rings globally and win accolades almost every time she stepped in to fight another contestant. This clearly makes her one of the most inspirational Indian women of 2018.
Viji Penkoottu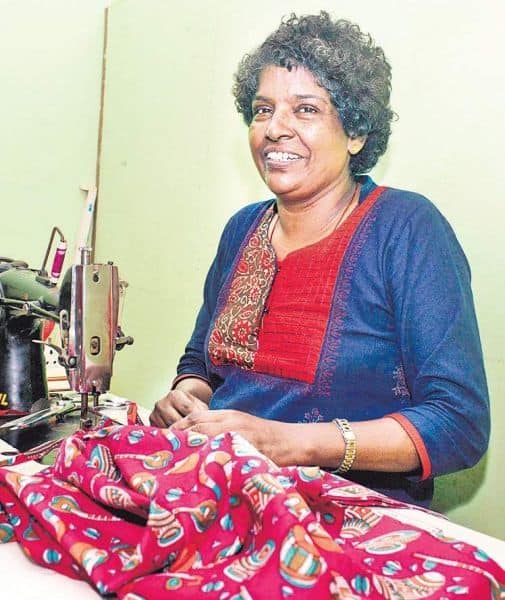 Image Source : newindianexpress.com
Viji  Penkoottu is one of the most unsung inspiring Indian personalities. But in Kohzikode, where Viji hails from, she is someone whose name is on everyone's tongue. So, what did she do to be included in the list of women of the year?
Viji is a tailor in Kohzikode. After becoming aware of the conditions of fellow women workers – who suffer from uterine diseases due to the lack of toilets in the area- Viji turned into an activist and fought for e-toilets to be set up in the city, especially ones for the women.
After labor officials declaring her strike as illegal (since Viji and the fellow protestors were members of any recognized organizations), she started 'Penkoottu', an organization that addresses the issues of workers who come from an unorganized sector. Viji also founded the Asangaditha Meghala Thozilali Union (AMTU) in Kerala, which is also the first women's trade union in the state.
Apart from this, Penkoottu also fought for those sales girls/women who are not allowed to even sit during their work hours. After a long fight, the government of Kerala asked Kerala Shops and Commercial Establishment's Workers' Welfare Act to amend the rights and laws of working women, to provide them equal wages and work hours as men.
It is thus no surprise that Viji Penkoottuoccupied 73rd position in the list of BBC's 100 influential women of 2018. Viji Penkoottu is not only one of the most inspirational Indian women of 2018, but also for eternity.
Smita Sabharwal
Image Source : smedia2.intoday.in
She is one of the youngest IAS officers who is designated as the additional secretary at the CM's office in Tamil Nadu. At just 23 years old, she cracked her UPSC exam. Known as the 'people's officer', Smita Sabharwal has done a multitude of things that make her one of the most inspiring Indian personalities.
Smita is best known for her campaign titled 'Fund Your City' in Warangal, which aims at raising money for a safer and better infrastructure in the areas affected by Naxalism. Apart from this, Smita also advocates health and education in Tamil Nadu and works to improve the respective departments in the state.
Smita Sabharwal is a woman who has made an effective and productive use of her power and the platform to spread awareness and work for those in need of help. One of the most influential women of the year, Smita is an individual that all of us must know about. And all of us must inspire to be like her.
Aditi Gupta is one of the most inspirational Indian women of 2018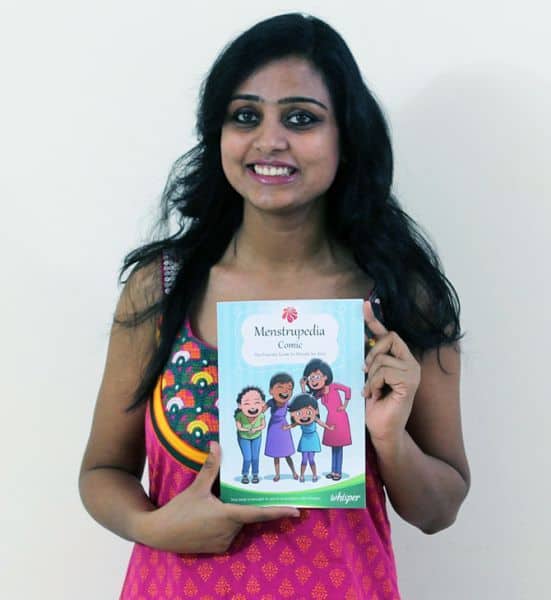 Image Source : im.rediff.com
There is still lack of awareness about menstruation in India – not only among men, but also among women themselves. To tackle this issue, Aditi Gupta co-founded a website called Menstrupedia. This website aims at spreading awareness about menstruation along with tackling with the taboos associated with menstrual cycles. Not only that, Menstrupedia also enables women across India to stay healthy and hygienic during their menstrual cycles.
The fight against the stigma of menstruation is a personal for Aditi Gupta, who has had a first-hand experience of the same during her early life in a semi-urban town in Jharkhand. Menstrupedia is Aditi's answer to those who shame the concept of menstruation and a contribution to a society that needs to be more and more sensitized about such issues.
To accomplish that aim, Aditi has also launched an e- comic book on her website that helps young girls to become more aware about the changes that their bodies might go through after they begin menstruating and how they should not be ashamed of the concept at all.
With more than a lakh visitors a day, Aditi Gupta's website and comic book is not only well read in India, but also in countries such as South Africa and the Philippines. We must appreciate and encourage more women like Aditi Gupta to step forward and turn their limitations into their strengths.
Asha Jhajharia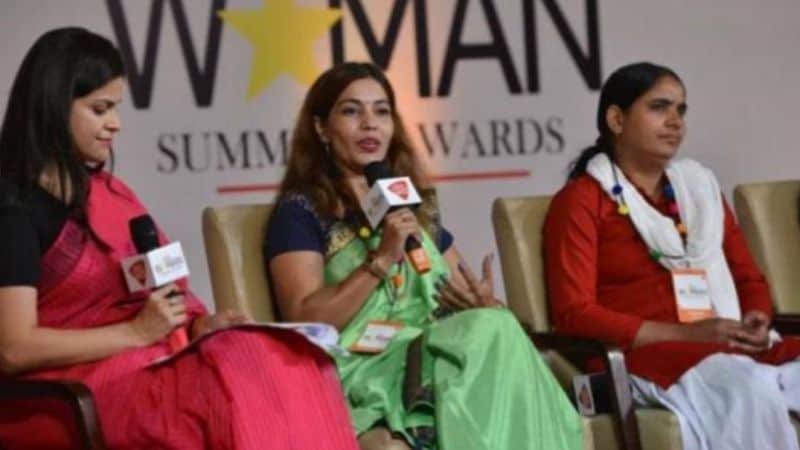 Image Source : smedia2.intoday.in
A mother of two teenagers, Asha Jhajharia finished her climb to the Mount Everest in 2017. After going on a yatra to Amarnath, she was motivated to reach the summit of Everest. But the road to the top wasn't easy for her.
Being a nurse by profession, Asha had little funds to practice and conquer the mountain. So, she dissolved her Pension Fund and arranged for the practice sessions as well as the actual summit. After a year of extreme training and practice, Asha Jhajharia went on to climb one of the tallest mountains in the world.
Asha's story shows us that age is just a number. Her success is proof that no matter where you come from, what counts is where you want to go and what are you willing to do to reach there. Dreams don't ask your age, race, or gender. It only demands your passion and efforts to come true.
These are some of the most inspirational Indian women of 2018. Unsung women, but brave women. Let us end this year with a pint of inspiration from them and begin the next one by aiming to inspire others ourselves.