A wardrobe is never complete without denims. Whether they be in the form of jeans, jackets, skirts, blazers or even shirts, these denims are a mainstay in any fashionable wardrobe. Although extremely fashionable, denims are not eco-friendly at all, with the denim industry being labeled as very resource intensive. Hopefully, this is set to change with several denim brands coming forward to adopt environmentally friendly fabrics and production processes in their new line of denim apparel. Here are 6 such denim brands who have carved a niche for themselves in the world of eco-friendly denim fashion.
Kuyichi
This unisex fashion brand was launched in 2001 with the main aim of combating the hazards the fashion industry can have on the environment. Kuyichi was the first brand to launch eco-friendly denim in the market, with a line of denims made of recycled cotton, hemp, tencel and plastic bottles. Labeled the SS15 Collection, the denims featured radically cool designs that were stylish and sustainable as well.
M2F
This eco-friendly denim brand combines style, function and eco-friendliness to create denims that are a delight to wear. The denims offered by the brand come in a variety of colors, 12 hues to be exact. With the right color to elevate your mood, these skinny fit denims would be perfect for those long bike rides, creating a statement wherever you go.
Monkee Genes
With a clear aim to save the environment and be socially responsible, Monkee Genes transformed into a trading charity by the name of Stop Taking the Pennies. The brand aims to work only with manufacturers who respect their workers and provide them with acceptable safety/health standards. The brand makes it a point to transfer 50 cents from every purchase to a charity foundation which would use the money for the needy in developing countries. The brand has also signed up with several awareness campaigns in the western world to promote the cause of socially responsible fashion.
Sonas Denims
Sonas Denims aim to make a difference in the world of eco-friendly fashion by manufacturing denims that are stylish and glamorous as they are eco-friendly. The brand specializes in designs that are cruelty free and contain no animal parts, including no leather, feathers, wool or silk, etc. Sonas Denims also makes it a point to donate 10% of its net profits every year for the construction of animal sanctuaries that could save hundreds of animals on the streets from the death row.
Levi Strauss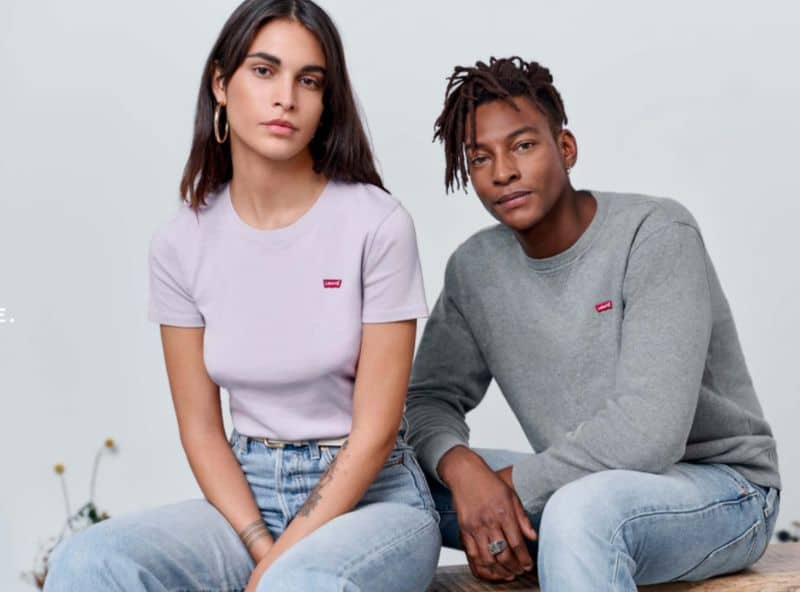 One of the very first denim brands to adopt eco-friendly technology and techniques, Levis Strauss launched a line of eco-friendly denims that used at least 28% less water for finishing purposes during production. The eco-friendly line also boasted of concentrated sulfur dyes that helped save over 97% water, 87% cotton and more than 30% energy wastage.
Nudie Jeans
Nudie Jeans is a denim brand that believes that denims are supposed to be a man's good friend. Hence, instead of tossing them away when they are torn, one should opt to keep them for many more years to come. In order to facilitate this, Nudie Jeans promotes a rather unique initiative. In addition to selling eco-friendly denims, the brand encourages users to return them to the company so that they can be repaired and sent back to you free of cost. This will allow you to use the jeans for many more years to come. The denims are also made of organic cotton, thus adding more value to the brand's eco-friendly label. A portion of the proceeds from the sales are also sent to the Far Wear Foundation which helps improve working and safety conditions in the textile industry.
A lot of denim brands are coming forward to promote eco-friendly denim wear. In addition to being made of eco-friendly organic, recyclable materials, these denims will offer support the needy in developing countries via their sales.