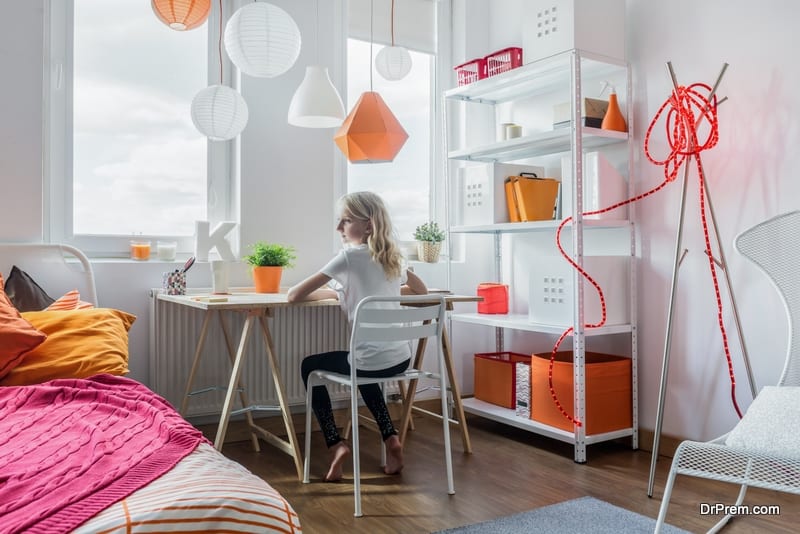 If you are decorating your teenage girl's bedroom, you should do it from her perspective and like and dislikes. She is no longer a little girl, so she has grown out of the dolls phase. Her room has to be a place which spells comfort and a respite from the outer world of demands, a place where she can express herself without reservation. Maybe you have a vision for her room, but you are unsure if it will have the 'wow' factor. Here are some great teenage girl bedroom ideas, which can transform even a small room to a glorious bedroom, which is sophisticated, but reflects her personality as well:
11 teenage girl bedroom ideas
Create an energetic, vibrant room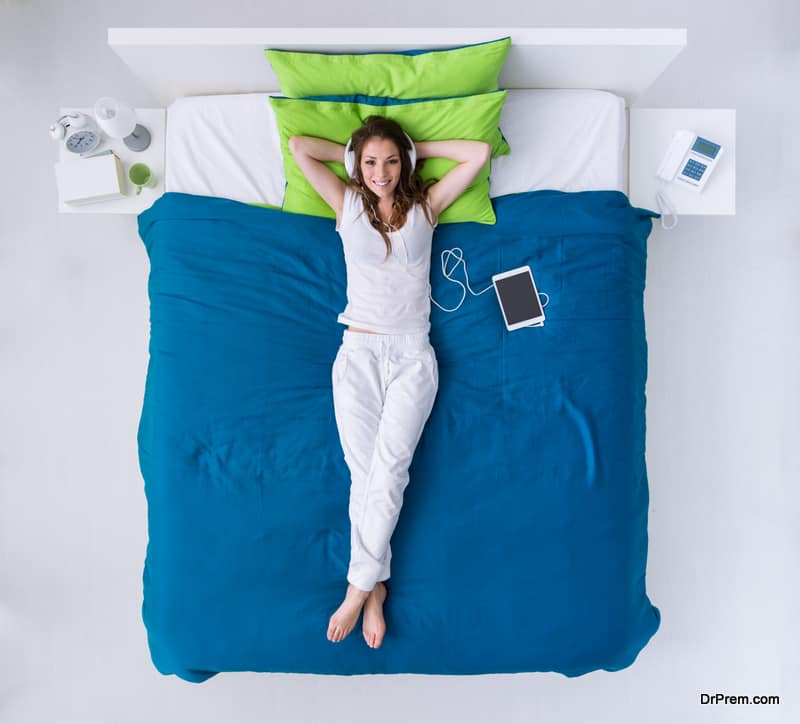 Your teenage daughter's bedroom should be more than only a place to sleep. It is a place where she will do her homework, study and hang out with friends. In fact, as she starts to explore her newfound independence, her space has to have areas which reflects her personality. Teenage girl bedroom ideas should be vibrant and energetic, rather than muted and understated, as teens are not adults yet and muted rooms are more of an adult choice.
Besides, the high-energy walls would inspire to keep working on their projects and boost their morale. Teenage is a time which is full of angst, and they should be surrounded by colors which improve their mood.
Headboard decal
The headboard is not required in a teenager's room. As a substitute, you can add a headboard decal, which would be an artistic touch. If you are good at art, then you could paint it yourself, saving some money and adding your personal touch at the same time.
Vertical storage space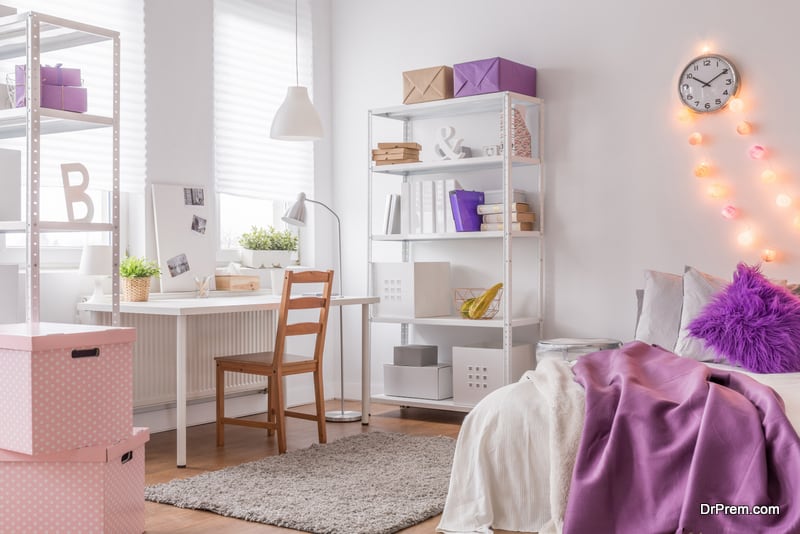 One of the teenage girl bedroom ideas for a small room is very functional and space saving. You should create a study corner, where you have the table in between, with storage space both above and below the table. The surface for reading and writing can be wall-mounted and set out of the way when needed. It will increase the space of the room, especially when she has friends over.
There can be simple shelves up to the ceiling, to store books and other memorabilia and decorative items. This would be a self-contained study corner and look great as well.
Incorporate a small lounge
If you're on a budget, you might be wondering how to add more seating space in your teen's room. One of the best teenage girl bedroom ideas, is to add small wooden bench against the footboard of the bed. It can be moved around as wanted, so she can use it anywhere in the room. Cover with a long cushion to make it comfortable.
Add a rug and throw pillows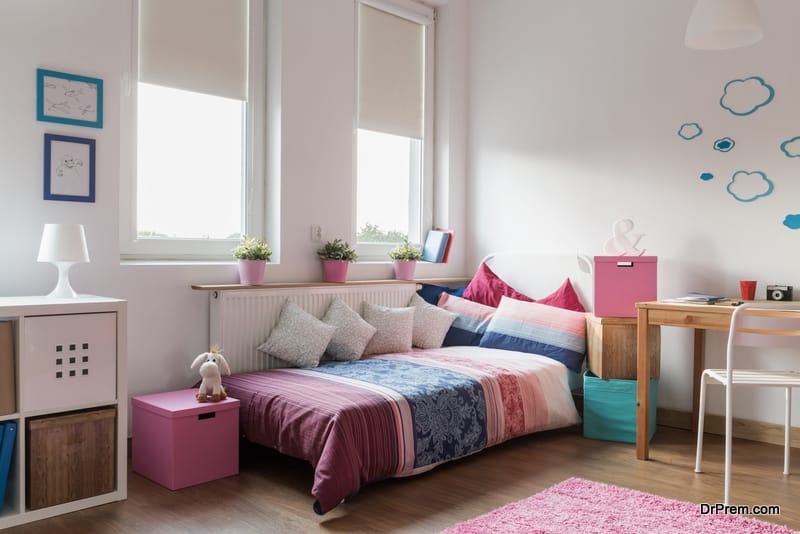 Adding a rug and some throwing pillows will instantly create a stylish lounge. Choose the colors in red and blue with a red geometric patterned rug. If your daughter isn't over the pink phase, then choose a light pink floral rug and pink and purple cushions for your feminine teen. Rugs and throw pillows too are most affordable, and have their own charm and appeal.
Walls can have bold designs
Walls offer great opportunities to transform the look and feel of the room. Some best teenage girl bedroom ideas for small rooms are bright colors with custom prints. Or cheerful wallpaper with a pattern which suits the personality of your teen.
Some teenagers love cool quotes and graffiti, which you can include as wall decal. One of the cheapest options is to have all the walls painted in white and have photos framed on the walls. If your teenager is an avid painter, you can frame her own painting and hang them on the walls.
Place bed against the wall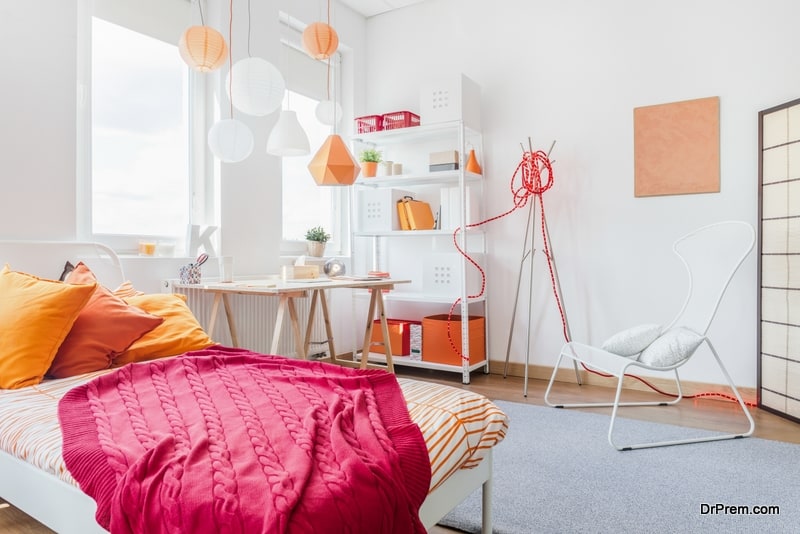 Sometimes, the most affordable options are small changes, such as just shifting the furniture around. For example, you can place your daughter's bed lengthwise, touching the wall. Add some fabric or mosquito netting and create a magical lounge as well as sleeping combination.
Add a stylish shoe storage
In small rooms, every inch counts. To make the most utilization of space and keep the thousands of pairs of shoes out of the way, attach some shelves on one of the walls. It will be easy for your girl to stack them, and choose them from the shelf when she wants them. All the pretty shoes stacked together will look beautiful, and inspire your teen to keep the room beautiful too.
You can also have a closed closet with sliding doors. Sliding doors will save a lot of space and then if you buy closet organizers, then there will be ample space to store clothes out of sight. Teenagers' rooms, whether boys' or girls' have a tendency to be untidy, with clothes strewn all over the place. Closet organizers are a simple way to organize the closet and keep the room tidy and neat.
Add some fairy lights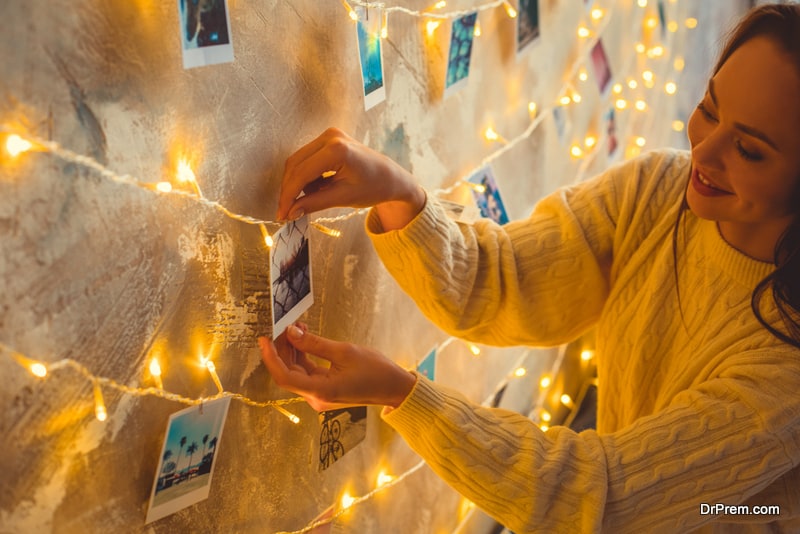 Fairy lights or light strings give a magical, out of the world ethereal look to the room. They can be twined through drapes or hung across the walls, to provide pleasant radiance and a relaxing atmosphere. It is certainly best of the teenage girl bedroom ideas, as most girls would appreciate this look. It makes things bright and cheerful and party-like too, with the minimum of cost.
Go for the shabby chic look
Trying to find the perfect piece that fits into your design vision can be a struggle sometimes, especially if you're on a tight budget. There is a way out – choosing one element which stands out and adding other elements to match with it. Such as a shabby chic mirror, which can be refurbished and hand-crafted out of an old door.
The vanity is a must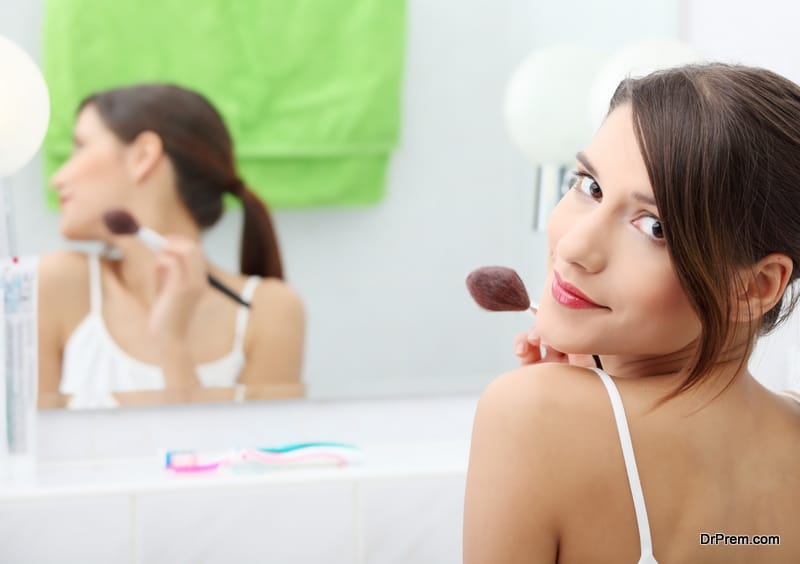 Small, big, rustic, modern, sleek or shabby chic – the style can be anything, but every teenage girl needs a vanity. Choose ornate, vintage vanity or a simple drawer mounted on the wall with a mirror on top of it. The vanity is a must-have teenage girl bedroom ideas, as it is just the touch that transforms the room from a little girl's to a little lady's.
Add some glamour to the room with golden colored chic decals on the ceiling and on the walls. Decide on a particular style and choose other items in a cohesive manner.