No matter if you ride for pleasure, fitness or to do your part for the environment, bicycle safety is of the utmost importance. Being proactive and knowing the rules of the road will help prevent bicycle accidents and save lives. Here are some tips for cyclists to promote safety on the road.
Make Sure Your Bike is in Good Condition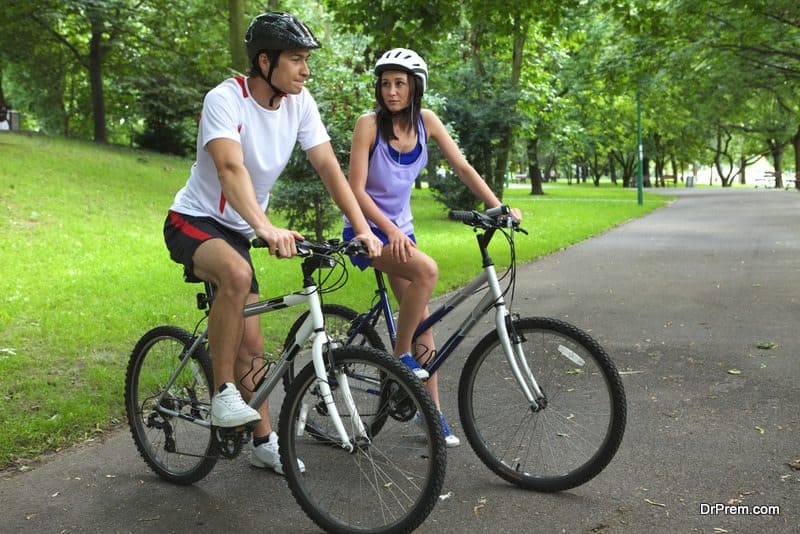 If it's been a while since you and the family went for a bike ride, it's important to make sure that your bike and all of its safety features are in good shape. A checklist of things to check for includes:
Tires are filled and have adequate tread. Test handbrakes to ensure that they're attached firmly and that they make proper contact with front and back tires.
Turn the bike over and spin each wheel to ensure that they spin freely, aren't rubbing against the frame or the brake and are properly aligned.
Check to see that the chain isn't loose or rusted; oil as needed.
Turning it back over onto the wheels, check that the seat is firmly attached and the kickstand is working.
Make Sure Kids' Bikes Are the Right Size for Safe Use. Riding a bike that is too small or too tall can cause problems with handling and stopping. When the rider is seated on the bike, the top of the tube should be about two inches below the seat. When the pedal is at its lowest point to the ground, the knee should be slightly bent. The seat should be low enough for the child to reach and work the pedals easily.
Check Safety Equipment
Helmets should be worn when riding no matter your age. They should be Transportation Safety Board-approved, properly fitted and in good condition. All bikes should be equipped with a horn, front headlamp, rear reflectors and side reflectors on the tires and pedals.
Know the Operating and Riding Rules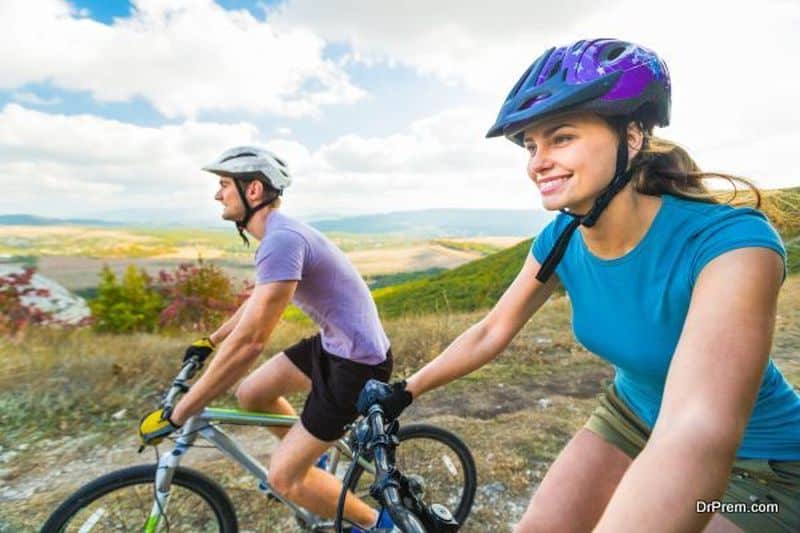 Laws regarding bike may vary from area to area, but there are some that are just standard no matter where you ride. Most states allow bikes to share the road with cars, but it's better to find a designated bike path whenever possible. You should never ride on the sidewalk unless it is ok to in your area and you're the appropriate age.
Other rules to remember:
Always keep to the right when riding, and pass on the left.
Know and use proper hand signals when stopping or turning.
Obey all traffic signs and signals.
Cycling is one of the best ways to get around town at any age. It's a good idea to teach your kids bicycle safety, and to refresh your own awareness from time to time. That will help make sure that everyone gets from point A to point B in one piece.
Article Submitted By Community Writer