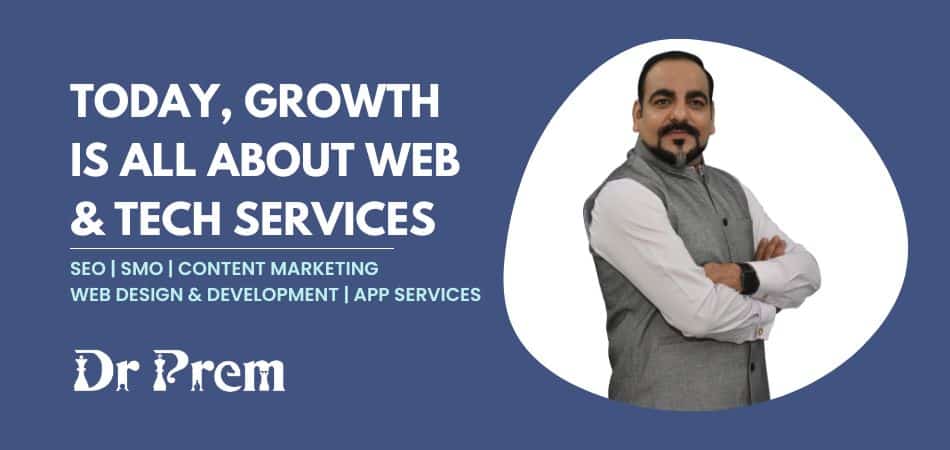 Having a website or a business is not enough. As much as it is essential to have an online presence, it is equally crucial that your website should help you gain customers. In today's competitive age, every potential customer is essential to the business. Furthermore, converting the potential customer into a confirmed lead is tricky but necessary. In fact, the biggest problems that companies face are keeping an eye on the traffic. There is specialized lead generation software in the market to help you empower your website analytics. In this review, you will get a better understanding of one such software called Uptimia.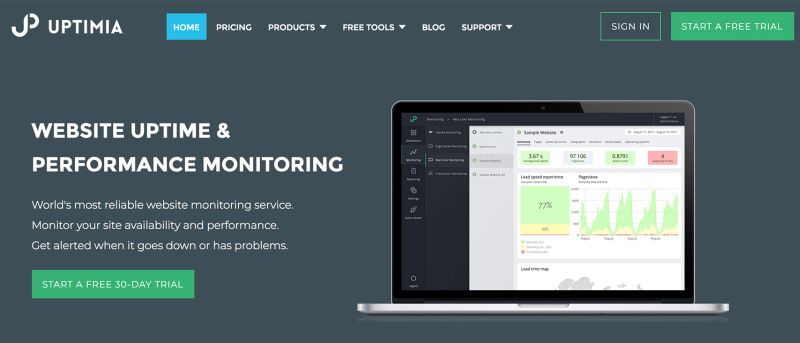 Image Source : uptimia.com
Before we can understand how to empower your website analytics with Uptimia, let us first get to know a bit about the product. This no-cost application helps to convert visitors who land on your site into sales leads. Through this software, you will get accurate information about the people who land on your website. This includes details like
The name of the company
The physical location of the visitor
The company size
Contact information about the company
The industry they cater to
Why the need for B2B Lead Generation
For any business to succeed and grow, it needs to have an inflow of customers. This, in turn, helps the business in many ways, apart from increasing the revenue. For small and medium-sized enterprises, every potential customer is a value and benefit for the company.
Losing out on one customer means losing out on a possibility of growth. Lead generation is one of the most time-consuming tasks for the sales team. With the help of a platform like Uptimia, they can save a lot of time on lead generation. This b2b analytics software helps you to understand what kind of people/visitors are landing on your website.
What Uptimia does for you: Features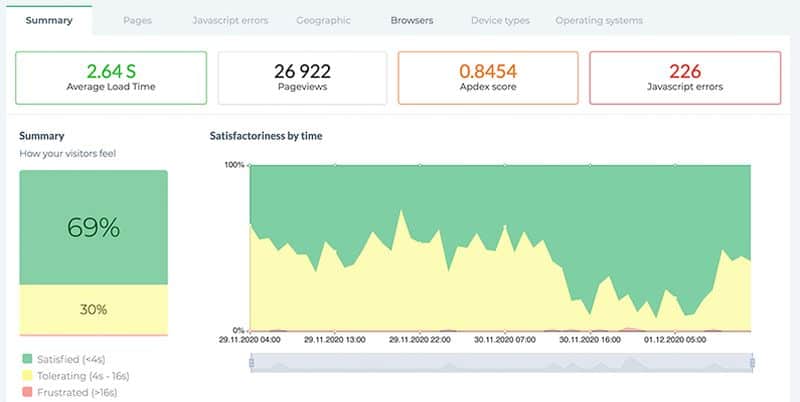 Image Source : uptimia.com
Most of the time, the conversation rate of the traffic that lands on a website is only 2%. This is because of the lack of technical knowledge and sometimes skills as well. Through Uptimia, you can increase this number quickly. To empower your website analytics, you need to have a product that comes with the relevant features. This plays a vital role whenever you choose any product. Uptimia is loaded with various kinds of useful features and benefits for its users. Although the list is very long, in this section we will highlight a few essential features of Uptimia:
1.    User-friendly business analytics platform
Uptimia is a user-friendly platform that is designed to ensure that even a non-technical person can use it. You can easily use the different tools that come with this software to the maximum benefit. Along with that, you also have the flexibility of using it whenever you want.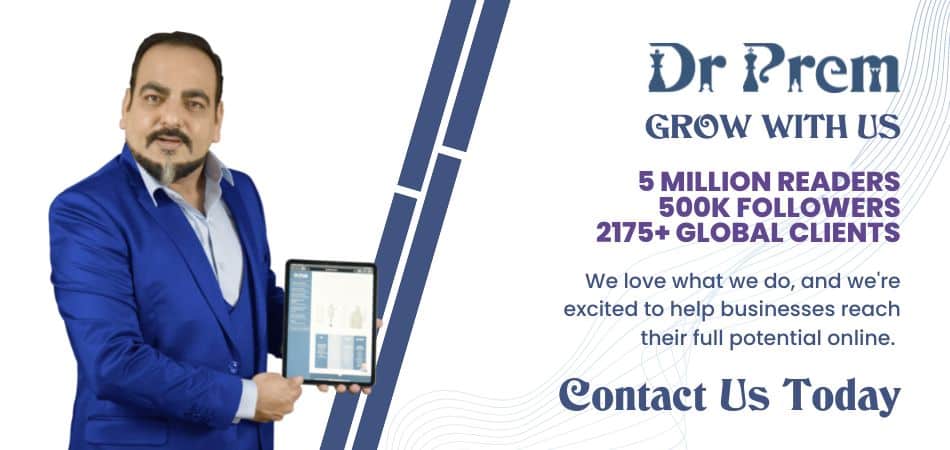 2.    Analysis of the website traffic
To convert potential customers into confirmed leads, a business has to have a good idea about the kind of traffic landing on the website. With the help of Uptimia, this analysis becomes a cakewalk. Since everything is updated on a real-time basis, you get all the information within a few minutes, if not seconds.
3.    Works towards achieving company goals
Every company has a goal, and achieving this goal becomes essential. With Uptimia, you can plan your entire month properly to ensure that you do not miss anything. This software is the one-stop solution to empower your website analytics.
4.    Different payment options to suit your budget
The budget plays a vital role in Small and medium-sized businesses. Given that not everybody can afford a very high monthly rental plan, Uptimia offers you the flexibility to choose a plan within your budget.
How Uptimia outscores its competitors
Image Source : uptimia.com
In b2b analytics, the more you can reach out to customers, the better it is. In comparison to its competitors, Uptimia helps you to get a broader and better perspective. It continually works and updates the information so that you do not waste a single minute. Further on, you can quickly work on the conversion since you have access to the information that you need. Uptimia not only updates you about the customers that are close to you; however, it even lets you know the ones who are far away.
Should you get Uptimia?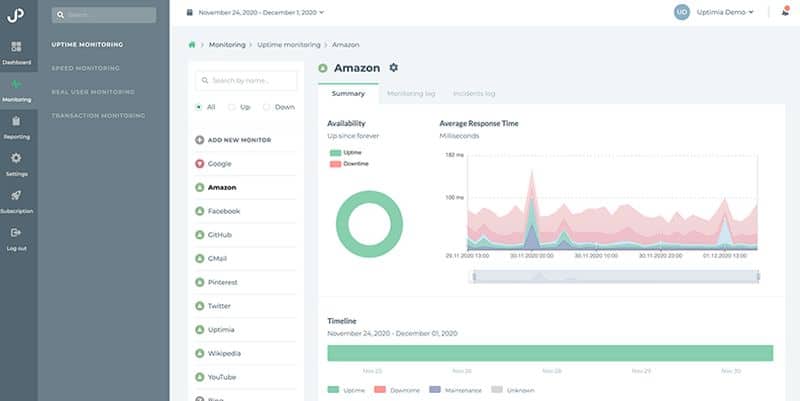 Image Source : uptimia.com
Having a software that will help empower your website analytics is a must for proper conversion. Lead generation plays a vital role if you are a new start-up, an established business, or an expanding one. Given the fact that this is the need of the hour, you can defiantly go ahead and give Uptimia a shot.
Conclusion – Why should you use Uptimia to empower your website analytics?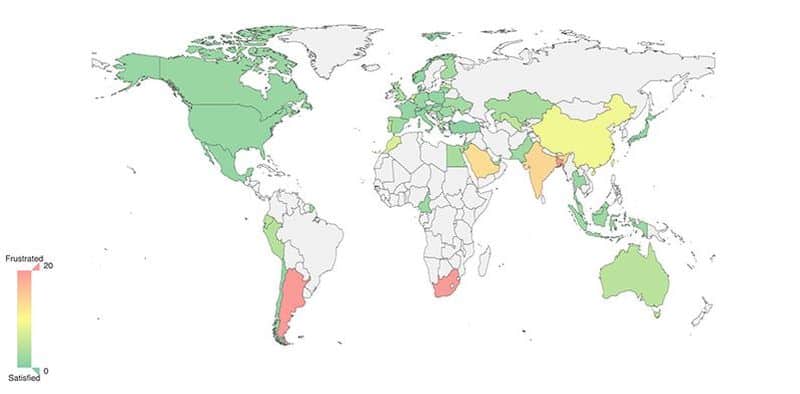 Image Source : uptimia.com
A business analytics platform not only comes with the benefit of helping in your lead generation. However, it also offers you a lot more than meets the eye. With the help of this platform, you can enhance your business in many ways. The different features provided by Uptimia add up to the overall benefit of using it. Furthermore, it gives you an excellent idea of what kind of demands are in the market today. This software will help you and your business ensure that you work towards providing more of the trending products and or services.