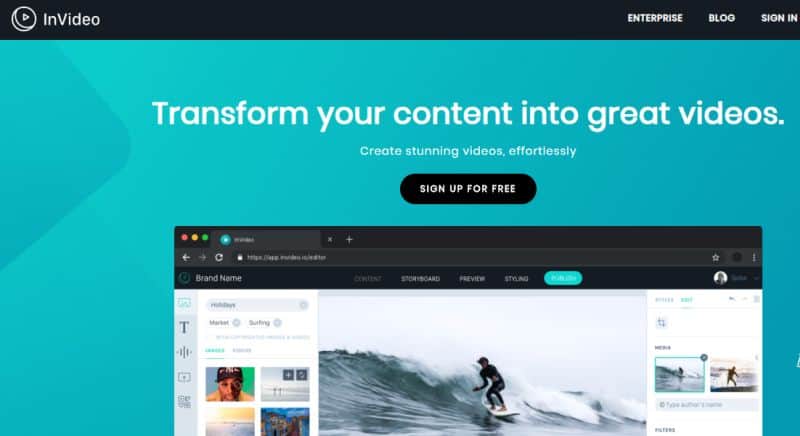 Do you want to attract your readers in an effective way? Are you tired of writing long blogs? Are you looking for an effective strategy to market your blog posts and content? Well, if the answer is YES to the above three questions; then you should try out the new InVideo video creation software. Video creation counts among one of the most effective and fastest ways you can market your product or service.Moreover, you can easily share videos made on this software across various platforms like social media platforms like Facebook, Twitter, LinkedIn, Whatsapp, Skype etc. In short; this software is designed to give you all the essential tools you need to create a power packed video.
Why creating a video is a better option?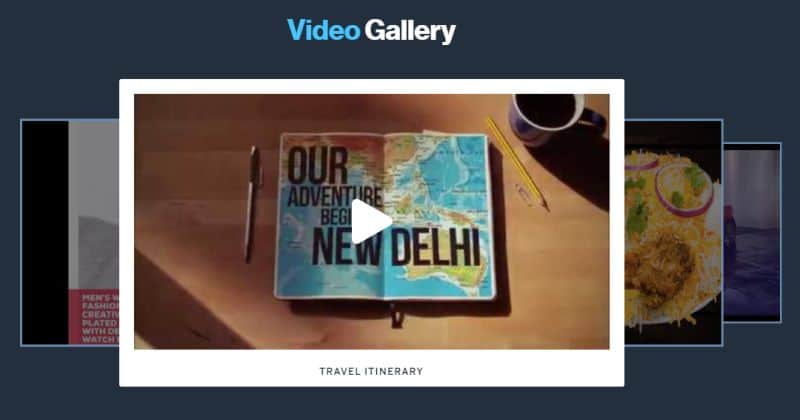 Image Source : invideo.io
Creating a video out of your blogpost will not only help to attract more viewers, however, it will also save you a lot of time. Compared to all the other forms of expression, video is the one with the highest viewership.
If you want to attract the right audience, it is important to create quality content. The features of InVideo are designed keeping in mind the present needs, trends and demands of the market. It is also designed to save you the time and energy of moving from pillar to post to get a video created.
What is InVideo video creation software?
InVideo is an online, user-friendly platform that allows you to create short videos in a few minutes. You can not only convert your blogpost into video with InVideo. Moreover, it also gives you the flexibility of adding in some really cool effects and animations. This platform comes with all the basic and advanced tolls that you need in order to make a unique and interesting video.
InVideo video creation software features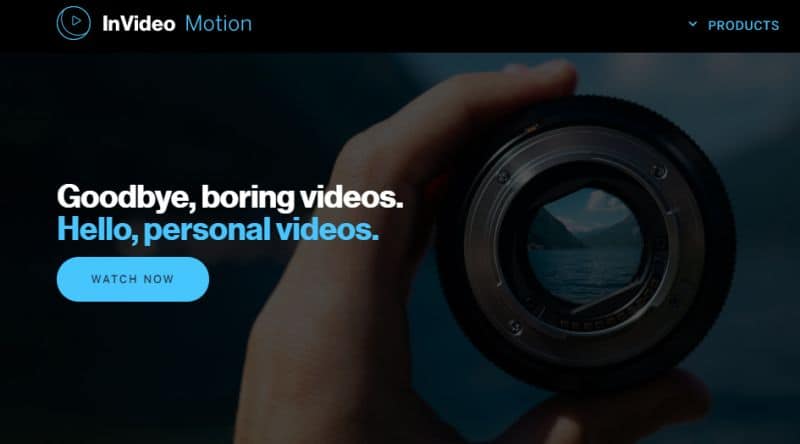 Image Source : invideo.io
The features of any software play an important role and speak volumes about a particular product. Even when it comes to software, users are more interested to know about what is in store for them if they are investing their money and time. Here are some of the striking features that this video creation has to offer.
1. The user friendly features of InVideo
InVideo video creation software is a user friendly platform that anybody can use. You do not have to have any kind of technical knowledge in order to use the video creating software. The tools, overall design and platform are very easy to understand and use.
Working on a user friendly video creation platform is a lot of fun. You do not have to worry about spending hours trying to understand what and how you need to use the tools. Within a few seconds you can easily start creating different kinds of videos.
2. Wide range of templates and media to choose from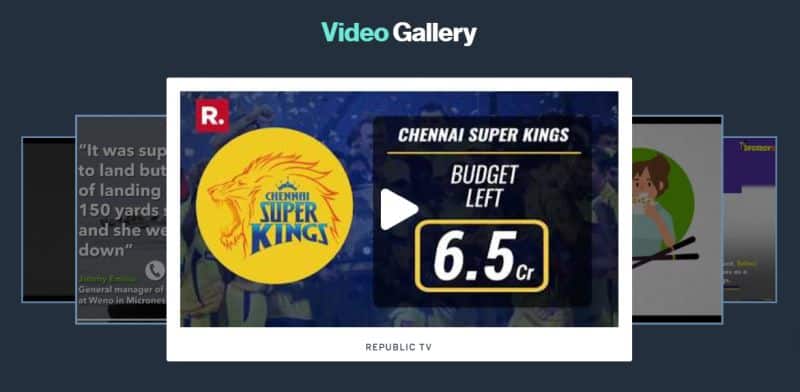 Image Source : invideo.io
InVideo video creation software has a wide range of templates that a user can choose from. Each template has its own design and background that brings in a freshness when you are creating a video. There is also a wide range of media files available for users to use. If you want to upload your personal media file, you also have the flexibility to do so. This helps you to create your very own personal collection of media files that you can use anytime.
3. Custom branding options
Since we are talking about vide creation software, one of the best features of InVideo is customization tool. This tool is equipped with all the nitty-gritties that you would need to add the special and personal touch to your videos. Through the software, you can make changes and edit your video to give it a beautiful finish.
4. InVideo video creation software real time preview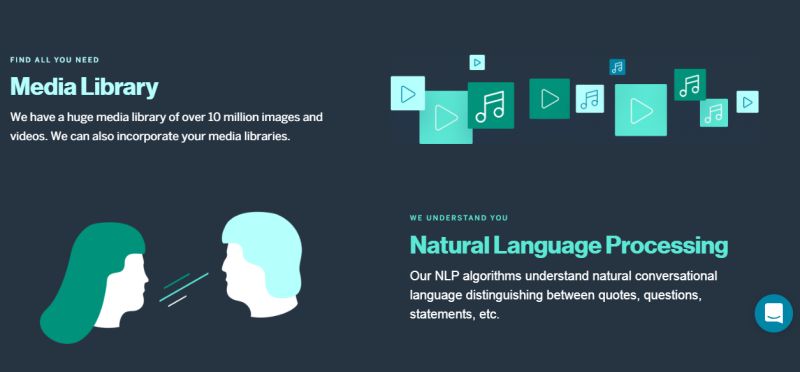 Image Source : invideo.io
Just creating videos is not enough; at the end of the day, the final outcome is what matters. With the real time preview feature, you will get to know how the video looks. This is important especially since if you convert your blogpost into video with InVideo. The real time preview helps you to understand what kind of changes or editing you would need to make.
5. InVideo software review on Smart frames
The smart frames option allows you to edit each frame just the way you want. This is an ideal option if you are looking precise editing. Weather it is for personal use or a professional one; a beautifully edited video can speak a lot more than just words. With each frame, you can place different kinds of effects and animations and make your video look really nice and presentable.
6. Advanced editing option in InVideo video creation software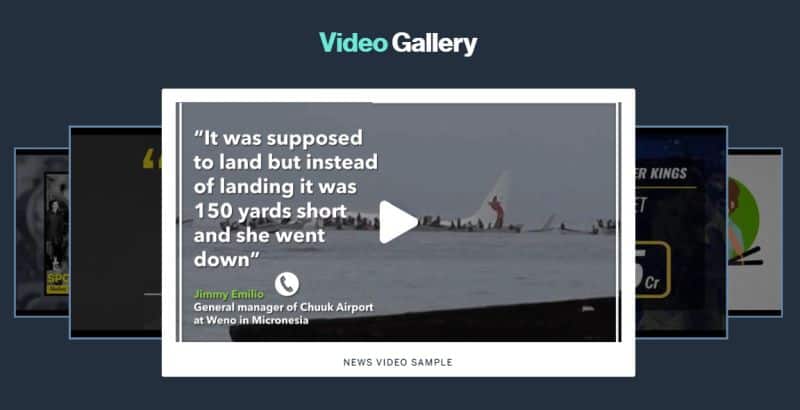 Image Source : invideo.io
The advanced editing feature takes video editing to a different level. Through this feature, you can add the necessary social media links, plan the layout of the video and even choose overlays. With the InVideo video creation software's advanced editing option, you can easily create a better and effective impact on your viewers. In fact, the advanced editing options lets you customize every small aspect of the video.
7. Multi-Lingual videos for better reach
If you want to target audiences worldwide, customising your video to suit such needs is necessary. With this software, you can convert your blogpost into video with InVideo into various languages. This in turn also helps you to reach out to more people easily within a few seconds. You just need to choose the language that you want and make your video accordingly.
Conclusion on InVideo video creation software
A good video creation platform is essential especially when you are trying to market your content. Through this InVideo software review, you will get a brief idea about what you can expect when you use this online tool. The wide range of media files, basic and advanced editing options and other such features all together helps to make a great video. At the end of the day, retaining your viewers is very important.