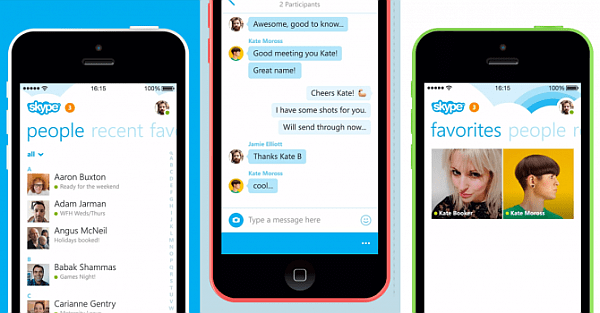 Microsoft recently unveiled its redesigned Skype app for iPhones. The new Skype 5.0 app is streamlined to give users a better performance and enhanced video calling experience.
Performance

This video calling app for iPhones is much faster than its previous version when it comes to starting up. It is about five times faster. The updated app offers more reliability and stability. Animations and scrolling in this app are also more fluid and do not affect battery life. This high-performance app is easily downloadable from the iOS App Store.
Appearance
Skype 5.0 has refined features like the one for group chats. You can now launch it from the main hub. As it has also redesigned its notification system, you will have no problem in holding group or multiple conversations simultaneously. Its modified notification system works equally well with Xbox and PCs. The conversation hub displays your recent conversations on the top while you may access your contacts or favorite people on a swipe. There is no classic tab bar like the previous version. Instead, you will find an improved appearance with colorful buttons.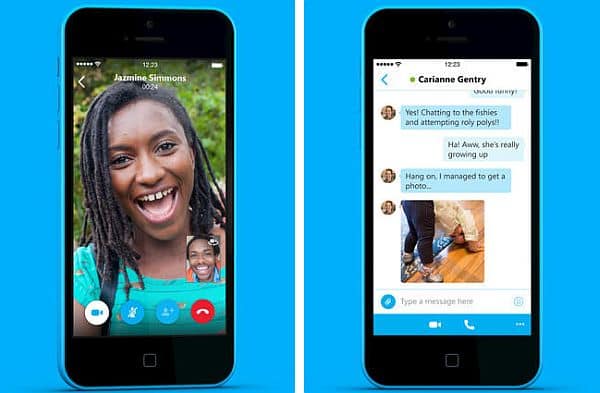 Quality
You receive a smoother and well-integrated experience while using the re-mastered Skype app. The high-quality app from Microsoft makes it easy to perform group chats and make video calls. The new notification system in this app allows you instant switch amongst conversations and helps in the effective management of these notifications. This really enhances the quality of this app further. The company has made the updated app quite simpler as compared to its previous version.
Ease of Use

The Skype 5.0 app gives you an easy-to-use interface that is more fluid. It is also simpler to send a picture or video, make a video call and perform group chats on it. The app has all its features easily accessible and you will not have to keep searching for them. In addition, you will not have to leave the app for checking your notifications or managing them, as you receive in-app notifications and controls.
Usefulness
Since it is a free VoIP app, Skype 5.0 is highly useful for just anybody who wants to have an online audio or video chat with people based anywhere across the world. This app is wonderful for creating your own groups of contacts and sending them text and video messages. Additionally, you can share pictures with your offline contacts too.