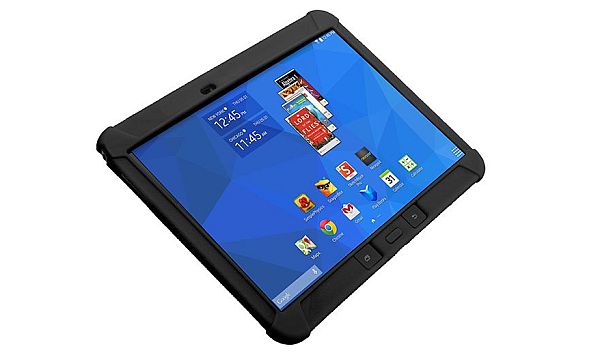 Design
Samsung has come up with its very first tablet dedicated to the elementary classrooms. The tablet is meant to be compatible to Samsung School (an upcoming project). The tablet can also integrate with Google Play for Education, a web-based console where educators can search by grade level subjects. There used to be a time when a single textbook used to dominate the yearlong learning process.
However, now teachers have ample options to teach students, those options are much more effective and interesting for the students to learn. The introduction of this tablet has changed the way of teaching. Samsung has efficiently managed to make the tablet a complement for the classroom and not at all a distraction. Suppose the teacher wants to teach surds in the class, she can search Google Play for Education and find the app of her choice. Teachers can also rank the apps based on their usefulness, so that others can also benefit.
Appearance 
The Galaxy Tab 4 Education is a special version of Samsung's recent Galaxy Tab 4. It is a 10-inch Samsung Galaxy Note. This is a student friendly model that houses the following features -1.5GB of RAM, Android 4.4 Kit Kat, 1.2GHz quad-core processor, and a 1,280×800 10.1-inch touch screen. Samsung has taken the rough handling by kids into consideration and this is why given Tab4 a tougher look, i.e. Corning Gorilla Glass and rugged protective case. Even if it falls from the student's hand, it will be safe.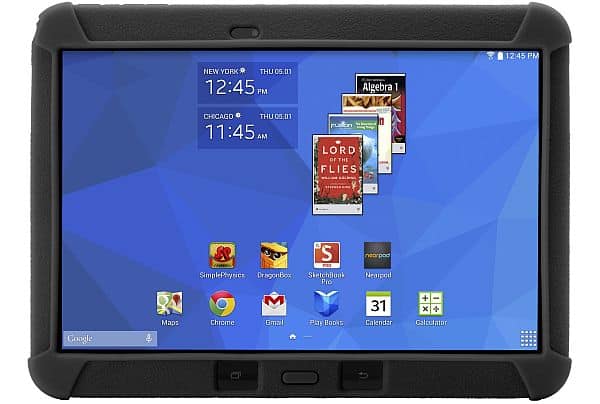 Support Services

Android 4.4 KitKat, Wi-Fi a/g/g/n support, 10 hours of battery life, 16GB of memory, a microSD slot for up to 64GB of storage, front and rear cameras, and Near-Field Communication (NFC) technology.
Usability
As Galaxy Tab 4 Education is an Android device, it can take full advantage of Google's education technology. It can access Google Play for Education, which houses study materials, videos, apps, reading material and a web based console for the IT staff to manage o many tablets. The Tab 4 Education will also work with the Samsung School, which is a future platform for the classroom management.
Value for money

It certainly is a value for money. It is loaded with benefits that will change the future of classroom teaching. Its tough built makes it durable and reliable, and all this you can get at a price of $369.99.