NES Classic Edition is awesome and users have lapped it up, as has been proved by stocks being sold out, not even in minutes, but in less than one minute, after it went on sale on Amazon. Retailers are selling them in limited batches, so that those who were not able to buy on a particular day, will at least have a chance to buy one the next day.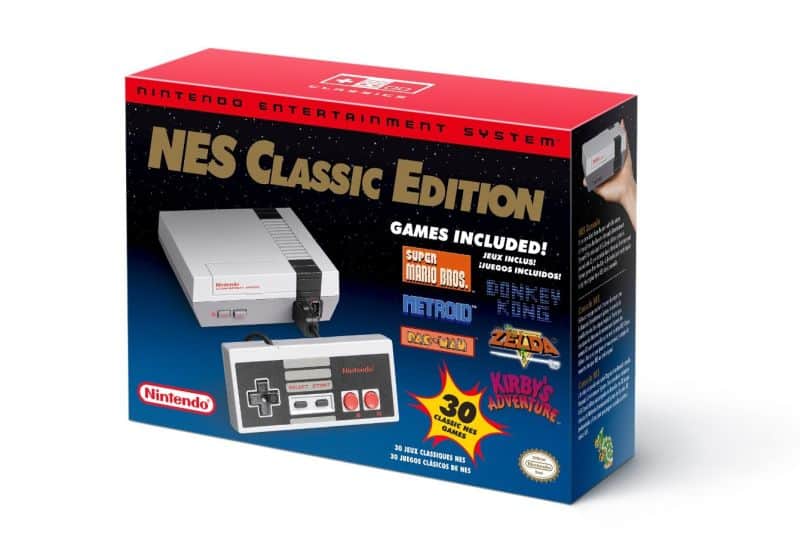 And resellers are having a field day as they're selling it at 400% high markups. They're completely out of stock in many stores, including controllers. The huge success of the NES Classic is due to its affordability and it's compatibility with different entertainment systems. Check out why NES Classic is so awesome: 
It's simple
Playing old video games can be tough. The hardware of the old games are usually incompatible with modern day televisions, even though there are a few devices which let you run your old games, but they're either exorbitantly expensive or not worth your time. PS4 and Xbox allow you to buy the classic games, but there are some drawbacks, usually if you upgrade to new devices.
But with NES Classic Edition, you can play old games incredibly easily. NES Classic is an extremely small version of the Nintendo console, and is compatible with modern TVs and has 30 games in built. There's no need to worry about incompatibility or day-one patches or software updates – it works really simply and well. 
Setting up

Getting your NES Classic is simple too- you just have to plug in and connect to the television's HDMI port. After you boot it, you just have to select a language and get right into playing mode. You can choose the game you want to play from the main menu titles and sort them alphabetically, chronologically or single or double player mode. You can buy a second controller if you want a partner to play with. 
Three display options
NES Classic offers three display options – the "pixel perfect", CRT filter and a 4:3 option. The
pixel perfect and 4:3 modes are bright and crisp with rich colors and makes games like Kirby's Adventure and Super Mario Bros 3 pop. These games look better than they did on the Wii U which made them look darker with muted colors. In the 4:3 mode, the pixels are stretched out but the pixel perfect option has tighter pixels, which makes the display cleaner.
In the CRT option, you get a lot of scan lines which mimic older televisions, and though the feel is more authentic, players seem to find the other modes better. 
The games collection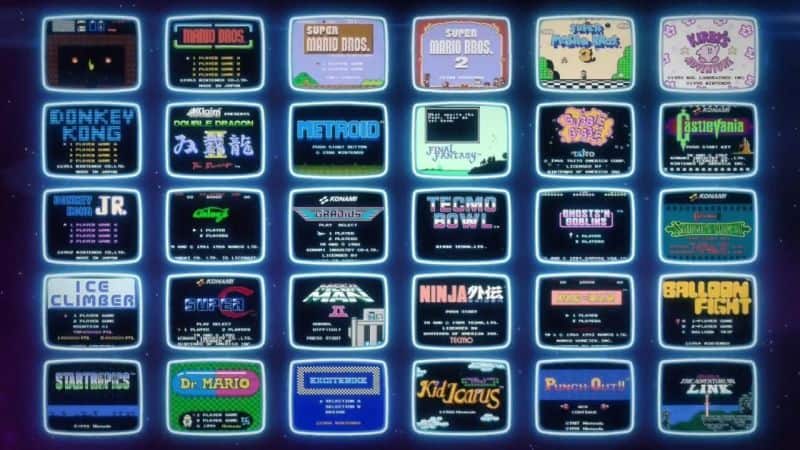 The smartest thing Nintendo did with NES Classic is curate the game collection out of hundreds, selecting the best titles of a mixture of genres. The most popular games like Legend of Zelda, Super Mario Bros. (the first three games), and Dr. Mario, Punch-out, Metroid and Excitebike have been included. Nintendo also included titles from other publishers as well, thus giving you a list of games you'd love to play time and again.
The bad
NES Classic has some new features like four saving slots allotted to each game, but there are some problems with the hardware of the device. The single controller is the replica of the original NES, with the same four faced buttons and rectangular design, and directional pad, which is all good.
Now the bad – there should have been a few updates to the controller so that the experience could have been better. The controller is a wired one with an extremely short cord which forces you to sit really close to the TV. With much bigger displays, sitting so close to the screen is not easy on the eyes at all.  It also does have a home button, which means one has to go back to the main menu in order to switch games. And you've got to push the reset button on the controller itself, which is rather dated.
Since the NES Classic made a number of modern makeovers, keeping these two features same seems strange.
These drawbacks haven't led to any loss of sales as has been proven by its being sold out everywhere. It's incredibly cheap and if you can manage to get your hands on one, you'd be happily playing too!