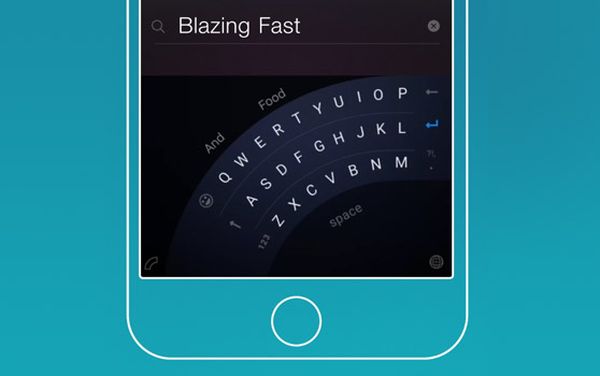 Microsoft has played around with its keyboards a lot. If you have experienced the keyboard on a windows phone, you would agree that it is nearly flawless. The ergonomic design, elegant and innovative hacks and flexibility of use are unique to Microsoft. Bringing these parameters to Apple users, the company has announced the launch of Microsoft Word Play for iOS. The third-party keyboard is now available for free download on the iTunes Store.
Usefulness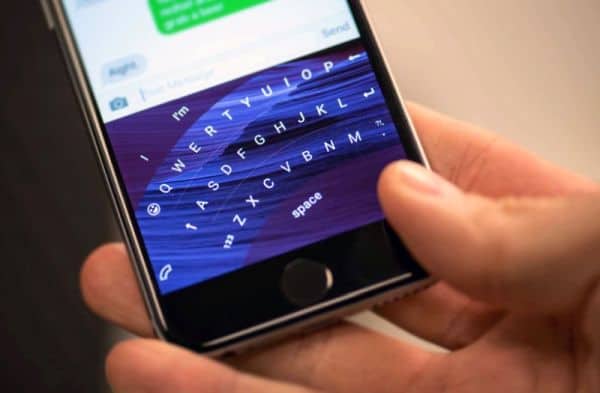 The Microsoft Word Flow experience has come to iPhones, iPads and touch iPods. Once users have installed the app and allowed it full access to their keyboard, a slideshow will guide them on the various features of the app.
Microsoft's shape writing feature is an incredible way of typing. The idea is that instead of clicking on each letter for typing words, you glide your fingers across each letter in the word. The system predicts the movements your finger makes and judges the word. A green dotted line follows the movements of your fingers. This feature can help in quicker typing and once you attain the muscle memory of the words, the process gets extra-quicker.
Another big asset of the keyboard is its ability to shift to one-handed use mode on demand. Clicking on a curved arrow on the top panel converts the keyboard to an arc-shaped layout. This layout brings letter keys closer to your thumbs for single-handed use.
Value for Money 
The smooth flow in typing that is offered by Microsoft Word Flow can be availed for free. There are many third-party keyboard applications for iPhone in the market, but none are absolutely free. The Nuance Swype costs 99 cents for installing and Swiftkey and Fleksy have in-app purchases. This app, on the contrary, is available for free. Iphone, Ipad or touch iPod users in U.S can download it from the iTunes Store. To run this swift and elegant keyboard on your device you must have the latest iOS functioning on it.
Appearance
Microsoft Word Flow comes in themes. Currently, the team has provided nine options to choose from. These themes are elegant and very chic in design and function. If you wish to add your own flavor to your keyboard, you can easily customize it. You can select any picture and crop it according to the keyboard size, adjust the brightness, contrast, and transparency and you're good to go. The color of the letter can be chosen from a wheel of colors. The buttons do not have a jagged square-like appearance as the original Apple keyboards, and instead, feature clean cuts around the corners. The emoticon section has not been touched a lot in terms of placement. Overall, Word Flow offers an attractive typing interface to your device.
Performance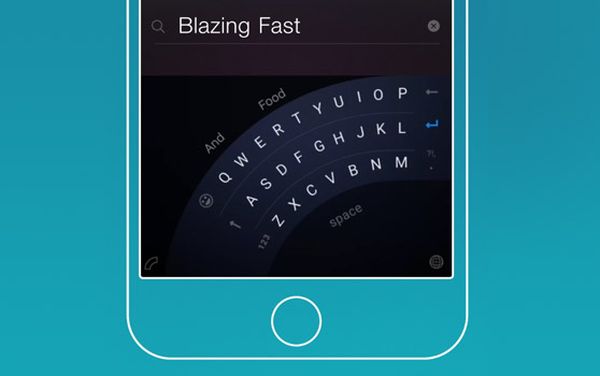 While, like most third-party applications for typing, the Microsoft Word Flow does not have a microphone support for voice-to-text typing, it still overrides the competition. With a smoother startup process with no drawbacks, the keyboard hardly shows speed lags and is always prompt. 'Shape-writing' becomes easier with use and is quite addictive to work with. Using the arc-shaped layout for single-handed use, Microsoft blew every other keyboard company away. It is shocking why this idea never struck the others. 
Ease of Use
World Flow by Microsoft is not only attractive but also easy-to-use. Many softwaresboast about their predictive typing and suggestion-based inputs. The Microsoft Word Flow will elegantly suggest users alternate words while typing. These suggestions can be used to replace typed words with a simple swipe. Shifting from normal layout to arc-shaped for single-handed use is simple and graceful. With a click on an arrow, the keyboard shape shifts instantaneously to adapt to one-hand use. Writing for the first time is quick but it only gets better with consistent use.