Every year gamers from all over the world wait for the CES where the most innovative and exciting gaming gadgets and gears are showcased. Not just the big think tanks but also individual tech lovers showcase their concepts gaming gadgets in the platform offered by CES. The CES 2015 was a magnificent exhibition of technological excellence and innovative skills. Several amazing gaming gadgets have been presented here. But only a handful of them have truly grabbed the attention of the gaming fanatics. In the following some of the most extraordinary new gaming gadgets from CES 2015 have been listed.
Fang Trinity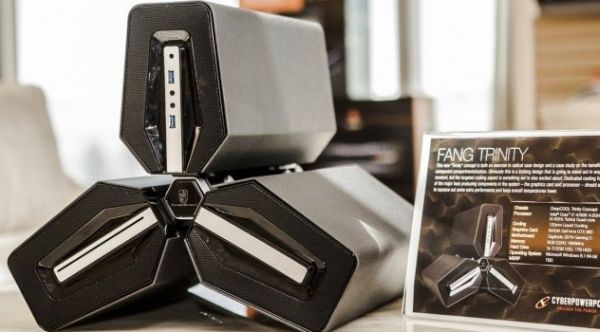 DeepCool which is a case maker from Shenzhen and Cyber Power PC, renowned for its boutique systems, have come together to make the stunning Fang Trinity. Looking at it you will find it hard to believe that it is a gaming PC and not a weird machine from a science fiction movie. It has three distinctive pods and all the necessary parts that a PC needs to have.
One of the three pods contains a massive graphics card, intake fan and five state drives. The power supply unit, hard drives and optical drives are lodged in the second one and the third one consists of mini ITX motherboard, liquid cooler, processor and a fan. Some cables connect the three pods together and make them work like one well connected system. According to CyberPowerPC the market price of Fang Trinity will start from $999.
L.Y.N.X 9
This futuristic looking device will definitely make you think of the Transformers movie. The L.Y.N.X 9 controller has been conceptualized and developed by Mad Catz which is known for manufacturing arcade gaming sticks and controllers. This one works both as a portable controller and a full scale controller. There is a space for putting your Android device. Apart from buttons and sticks it also has got mouse sensor, mini keyboard and a microphone as input devices. This device will be available in the markets from March 2015 and the market price will be around $300.
21:9 Ultrawide Gaming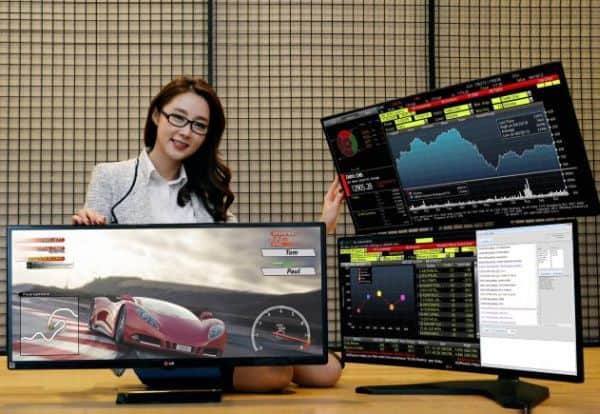 LG Electronics presented its new monitor called 21:9 Ultrawide at CES this year. It is the first ultrawide monitor in human history that gels well with the AMD Free Sync technology. This technology has been developed by following the free and open industrial standards for making the performance of gaming PCs smoother and better. According to LG, this new monitor offers 178-degree angle for viewing and prevents color distortion. Gamers who use MAC will be glad to know that the UltraWide 21:9 works well with Thunderbolt 2.
Forge TV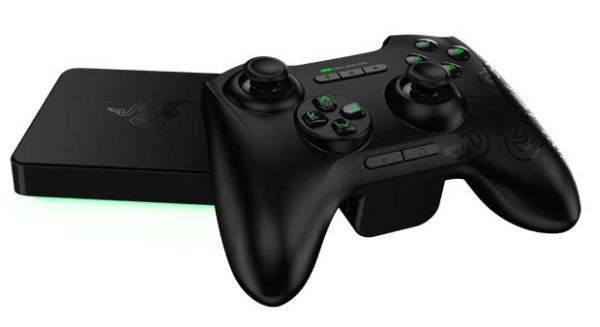 Developed and showcased by Razer, The Forge TV is a unique micro-console that works on the Android platform. The users can download games and apps from Google Play and watch those on their HDTV through the HDMI v1.4 connection of the Forge TV. The users can also stream content from iOS and Android devices and using the Google Cast. The small PC has Qualcomm Snapdragon 805 quad core CPU and Adreno 420 GPU. The price of the mini PC starts from around $99.99.
PS4 Data Bank: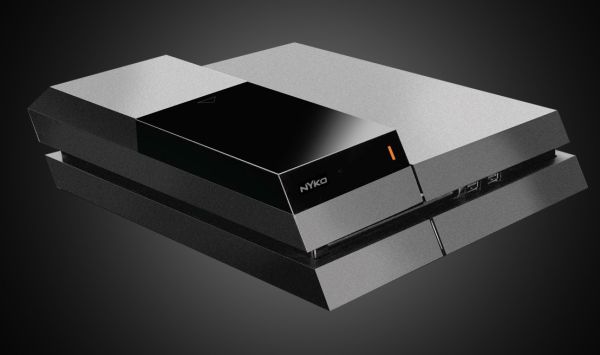 This year at CES Nyko has revealed several brilliant new gaming products but the PS4 Data Bank has robbed the show. The owners of Play Station 4 are plagued by a 500GB hard drive, which does not offer sufficient space for storing games. The Data Bank is the perfect solution for them as it can support a 3.5 inch desktop hard drives.
Summary

The new gaming inventions showcased at CES 2015 will be available in stores soon. These new age devices are a step forward towards a better and more exciting future for gaming industry.