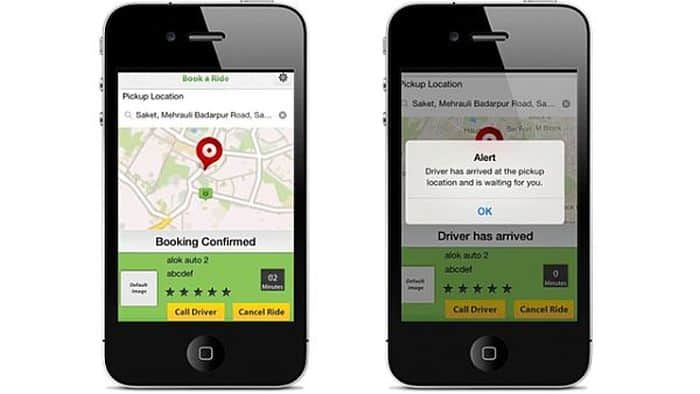 NGA Technologies has recently launched a new app called AUTOnCAB that helps in hiring cabs and autos in some parts of Delhi. The company also has plans to expand its services to all over India within a short time.
Quality
If you hate waiting at the roadside in Delhi for hiring a taxi or auto, then you can now get rid of this hassle by using the newly launched app called AUTOnCAB. This simple-looking yet quality app offers easy options to book a cab or auto in Delhi's Saket and nearby areas. You may soon expect added options to book a cab in other parts of the city too.
Performance
The AUTOnCAB app is so effective that you will forget using the Internet or phone calls to book a cab service. This new app service helps both drivers and commuters by simply tapping on some buttons. You can download the app and run it smoothly on both iOS and Android devices. Users can download it directly from the App Store for iPhone or from the Google Play Store.
Ease of use
It is a simple app to download and use for cab booking purposes. You can also use it easily by tapping on a few options. It makes you free of the task of negotiating fares with auto drivers or waiting impatiently on calls to book a simple taxi. Thus, it is a quick fix solution to all your cab-hiring troubles.
Usefulness
The AUTOnCAB app brings a modern and fresh concept for commuters and helps them to hire a cab within a few minutes. There is no hassle regarding the use of personal, online or telephonic booking options. One can simply select out of the given booking options on this app and receive a cab at their doorstep. In addition, it is helpful for drivers as they can directly receive booking orders from clients. There is no personal dealing to be done with each passenger separately. The app is convenient and sufficiently informative to be used to find and hire an auto or taxi.
Value for money

The AUTOnCAB app is free for download on any iPhone or Android Smartphone. Thus, you get complete value for money when you want to make use of it for cab-hiring purposes.