Launched in February 2015, Serif's Affinity Photo is a part of the Affinity suite comprising of two more apps called the Affinity Publisher for page layout and the Affinity Designer for vector design. Affinity Photo is an image editing app designed solely for Mac which ranked as the #1 Photography app within a year of its release. Packed with several powerful image editing tools, the app has gained a formidable reputation for its salient features including solid stability, high speed, low price and regular updates among many others. Here is a close up review on what Affinity Photo offers for enthusiasts worldwide.
Direct Photoshop Rival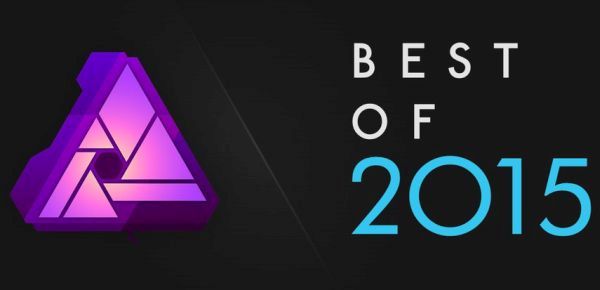 Affinity Photo is not a Photoshop wannabe. Rather it has been designed as a direct rival to Photoshop. Although there are plenty of similar features between both apps, Affinity Photo clearly scores brownie points in several areas of image editing.
Live Previews/Edit
One of Photoshop's main flaws and Affinity Photo's main plus point in the live preview feature. Affinity Photo sports an architecture that supports live redraw and previews of even complex effects and tools. This means you can easily try several settings and get to see the end effect almost immediately instead of waiting for the same and going back to re-edit the picture many times over.
User Friendly Interface
Affinity Photo has a user friendly interface that makes editing, retouching and enhancing images extremely easy, seamless and quick. Sample photos, video tutorials, automatic pop-ups and a wide variety of help functions are available to teach newbies all there is to know about the app and how it works.
Similar to the layout one sees in Photoshop, Affinity Photo comes with a vertical list of tools at the bottom left and a system of palettes on the right which can be easily moved, expanded, collapsed or closed. The top portion features the selected tools.
Use of Personas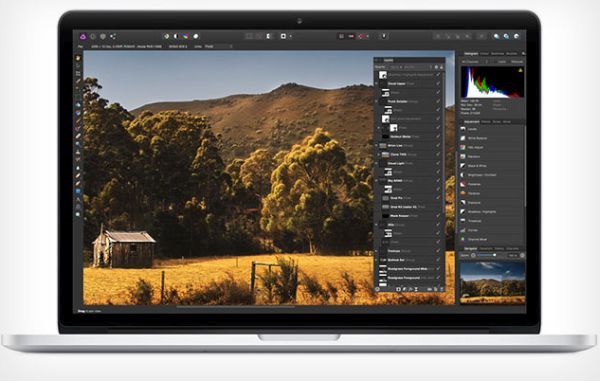 One standout feature of Affinity Photo here is the use of 4 icons aka personas available at the top left corner of the interface window. These personas are used to switch between different editing modes the app is working on at that moment, and come with tools to assist the functions of that specific persona.  These personas include:
Photo Persona – which houses the main image editing/manipulation tools
Liquefy Persona – which houses tools designed for liquefy edits that modify the image mesh
Develop Persona – which houses tools to tweak the overall look of the image. It opens automatically with RAW image files.
Export Persona – which houses tools to export images from various sources and with different file formats .
Non Destructive Layer System
The use of a non-destructive layer system allows the use to make adjustments to the image without altering the original image file. Auto options also help users change or adjust image settings with the mere click of a button. Manual tweaking is also made possible with the tool's slider.
Responsive and Accurate Selection Tools
Affinity Photo offers a range of highly responsive and accurate selection tools. The 'Refine Selection' area helps users further edit the tools via a masking option that reveals the selection that is being edited. The app also allows users to tweak the width of the selection's border in addition to smoothing the selection; a feature can be very useful when dealing with fiddly selections.
Other salient features of Affinity Photo app include the Soft Proof option that reveals how images will be printed on different profiles, a slice tool with the export persona that lets users select just a portion of the image they want to import rather than the whole file, a split screen feature that lets users view end results before and after tweaking side by side, line splitters that view less or more of each shot and the ability to import and export even Photoshop PSD files.
 Incredibly Fast Software
Affinity Photo has been gaining rave reviews for its speed. The app performs and responds at an amazing speed which makes many other image editing software fall miles behind. A little bit of time in understanding the software and users have quite a powerful image editing tool in their hands which they can put to good use.
Value for Money
At a price of £39.99, Affinity Photo can hardly be considered expensive when compared to other image editing apps and software in the market. The app can in fact, be compared to Adobe Photoshop's pricing plans while still offering more tools and features than the latter for a much lower price.
Regular Updates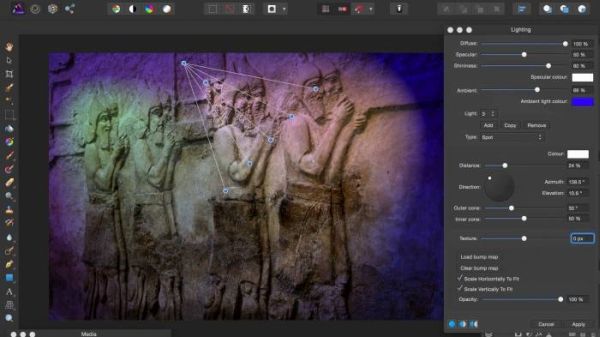 Affinity Photo comes with regular updates that aim to provide newer image editing technologies for users to work with. Two significant updates in recent times were the image stacking and panorama stitching features which aimed to improve image alignment considerably. The advanced memory management feature also allows users to build images comprising of 100s of mega pixels without any hindrances in performance. Six extensions for Apple Photos have also been included, thus allowing users to test Affinity's amazing technology with Apple apps.
Final Review
In a nutshell, Serif's Affinity Photo is sure to give tough competition to Photoshop and several other image editing software out there. The pros of the app include quick installation, user friendly interface, fast performance and quick processing, live edits, abundance of image editing tools and features and ability to work with different file formats, including PSD files.