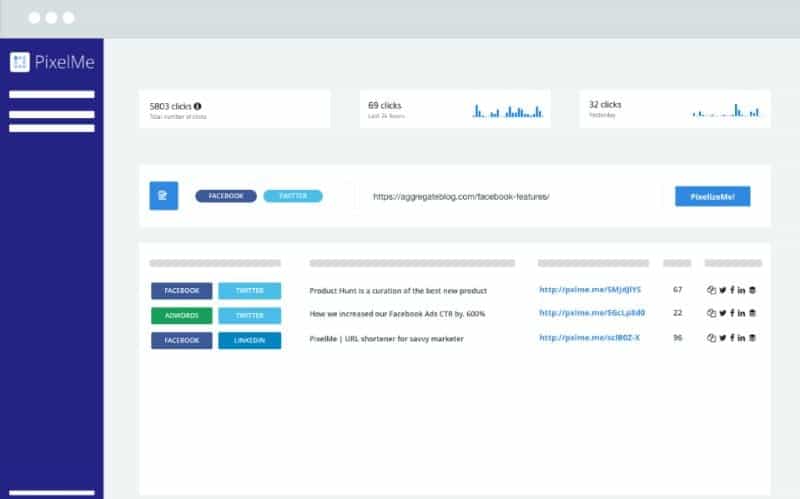 Online marketing has become very challenging; and if you are a social media market, SaaS business owner, blogger or an online marketer, you have to stay ahead in the game. As more and more tools are being introduced in the market, it becomes very important to ensure that you try out a tool before you can jump to conclusions. One of the online marketing tools that have been making rounds amongst various platforms is the PixelMe. Through this review on PixelMe, you will get an idea of what this tool is all about and why you should use it.
So what is PixelMe?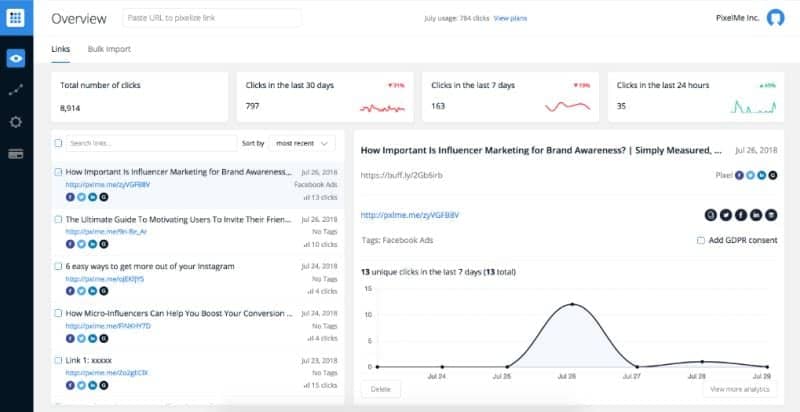 Image Source :  pixelme.me
This tool has become a boon for any marketing strategy. It provides an additional benefit every time you share a link by adding retargeting pixels. You can use this tool for your company branding as well by creating shorter links.
Furthermore, at one time, this tool allows you to retarget pixels on various platforms. Moreover, even the URL that you create is reliable and helps to safeguard your web traffic. Through the PixelMe dashboard, you can create short links within no time.  This is an ideal tool when you want to target or customize the audiences based on interests and the type of links that are shared.
A review on PixelMe and Key Features
Just like any other tool, it is important to know the various features and benefits of using PixelMe.  The three step process of link shortening is not the only feature of PixelMe. There is in-fact a lot more in store when you start using this. Some of the features that you can use include
Shortening your URL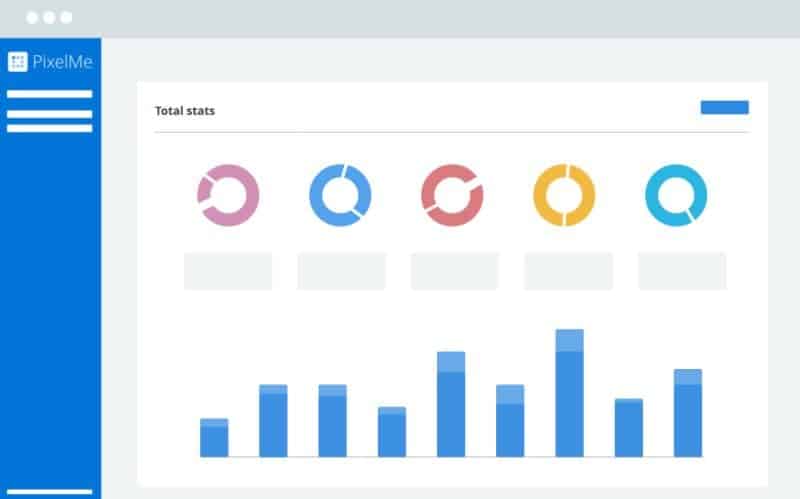 Image Source :  pixelme.me
Just like any other URL shortening tool, PixelMe automatically does the job for you. You do not have to have any kind of technical knowledge while using this tool. All you need to do is copy and paste the long link on the designated area and click on the shorten button. Within no time, a new URL is ready for you to post.
Measure and keep a track of your data
In this section of the review on PixelMe, you will get to know how PixelMe can help you target the right audience. Let us face it, when it comes to online marketing; you have to have your eyes and ears open at all times. One of the best things about PixelMe is that it automatically keeps a track of all the links that are shared. Through this feature, you can easily analyze the trends that are going on. Moreover, it also helps you to understand what your audiences are looking out for.
PixelMe link shortner creates custom Domains
Many people use the Incognito window while opening short links as a safety precaution. However, with PixelMe, you do not have to be afraid. You can easily customize a domain name to make it easy for mapping and marketing. This also helps while tracking and retrieving your data.
The special chrome extension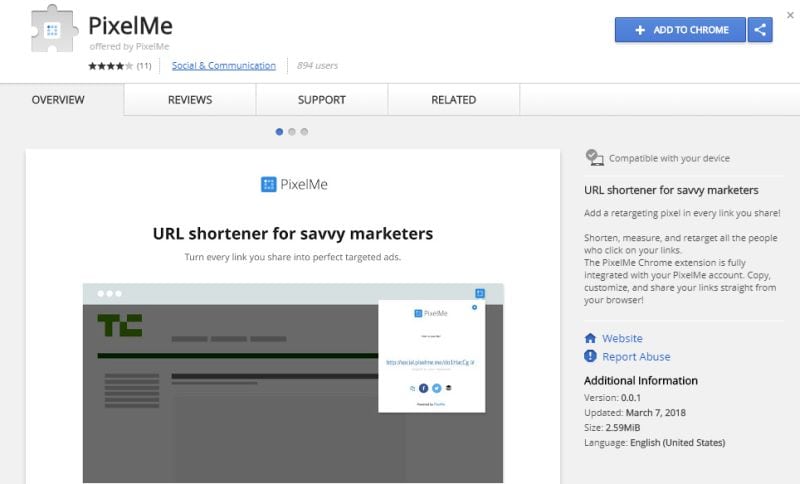 Image Source :  pixelme.me
The specially designed chrome extension is the main highlight of this tool. With this extension, you do not have to worry about opening multiple applications to get your job done. It is convenient and easy and gets to work the minute you install the extension. If you read any review on PixelMe, this is one of the features that has its own fan falling. This is one of the most essential aspects in the review on PixelMe; since the chrome extension makes it easier and faster for you to use PixelMe.
Redirect traffic
There are so many times when we get the 404 error. When this happens, we lose out on the much needed traffic. With the PixelMe, you can redirect all the traffic to the new page just in case a person clicks on a unexsisting or dead link. This way, you do not have to worry about losing your traffic and at the same time take care of the 404 error easily.
Multiple Platform support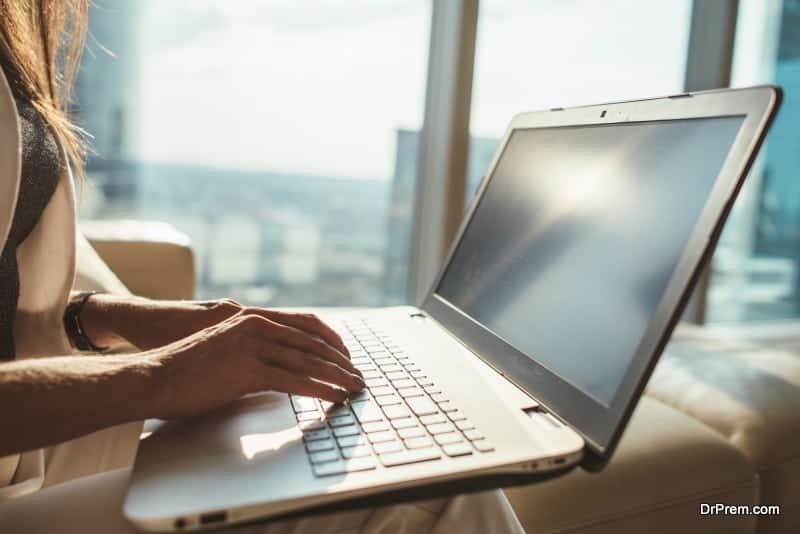 For an online marketer, it becomes very important to ensure that you target various platforms to get the right exposure. With the PixelMe, you can easily target ad platforms like Nexus Segment, Quora Ads, Pinterest Ads, LinkedIn Ads, Twitter Ads, Facebook and Google Adwords as well. You have the flexibility of choosing which platform you want.
Excellent customer service
As much as it is important to have a user-friendly PixelMe dashboard, even the customer service plays a vital role.  Just in case you have any doubts or cannot understand what to do, you can always get in touch with the helpful customer support team. When I got in touch with customer support, a person by the name of Tom helped me out. Not only did he explain the entire procedure, but also gave me the step-by-step instructions. Furthermore, he also helped me to understand how the product works and walked me through the entire process so that I could understand the benefits of using PixelMe
A final note on the review on PixelMe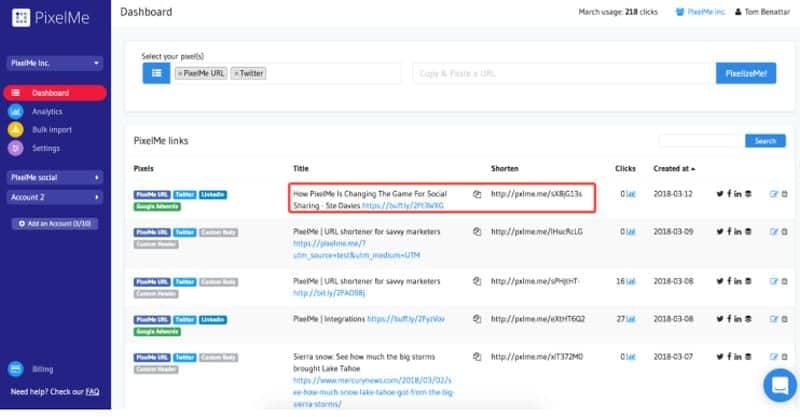 Image Source :  pixelme.me
The PixelMe link shortner is indeed a tool that I would personally recommend. The PixelMe makes online marketing a breeze; moreover, this tool helps to target the right crowd. For a company to sustain the competition, it is very important to know what the audience wants. With the help of the PixelMe, you can easily cater to the demands of your audience within no time.