If there is one thing that seems to have comeback from the past, it has to be the variety of weaponry, now made possible by 3D printing. There are of course so many negative possibilities that come from this, but controlled and safe growth in this line of technology can have strong and rich dividends. Now, irrespective of you believing in the ease of creating such products – it is true. Having 3D printed firearms is a possibility and to fabricate a firearm might be debate for a later day, but the fact is the thought of 3D printed firearms would have law enforcement agencies around the world shudder with fear.
There is a tremendous pace in this market and below list would give you a highlight on how quickly things would change in the next few years.
Cody Wilson's liberator .380
It was the coolest thing then and it seems to be the coolest thing now too. Cody Wilson's liberator .380 was the first known 3D printed gun. This was released a year and a half ago and was created on Stratasys dimension SST3D printer. The fact is that several different firearms as well as their parts are printed in a short time after this was created. It is defense distributed and a single shot pistol uses .380 ACP cartridges. The files of this particular firearm were released and many people printed this gun. The files were later withdrawn, albeit a little late and are now available with a variety of 3D printers for about $1000.
Grizzly .22 Caliber rifle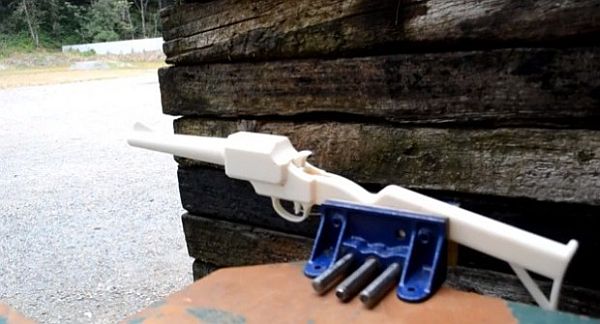 Another 3D printed rifle that has made a lot of news is the Grizzle .22 caliber rifle. The firearm was tested and it pretty much exploded in the manufacturers arms. Alterations came by and today the Grizzle 2.0 was printed using a Stratasys Dimension 1200e machine. Though the blueprints of this weapon was not leaked nor released, there are many available on the same line. It does suit the requirement and has been developed with a lot of attention.
Reprringer pepperbox .22 revolver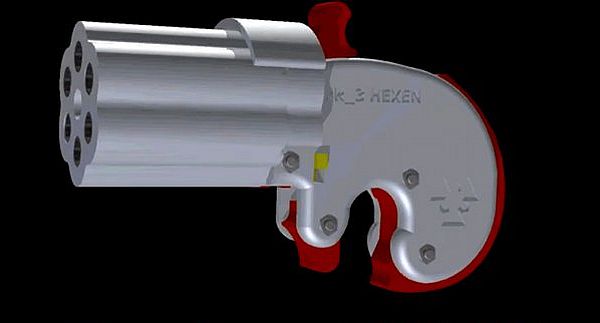 Hexen is a popular brand in this industry and they had released blueprints for their Reprringer pepperbox revolver after 3D technology. The weapon is designed to carry 5 bullets at a time and even though it is quite poor in aim, the size which is relatively small is the USP. The weapon is known to be a firm favorite amongst many suppliers. The third version is out on release, and the blueprints are available for download.
The Reason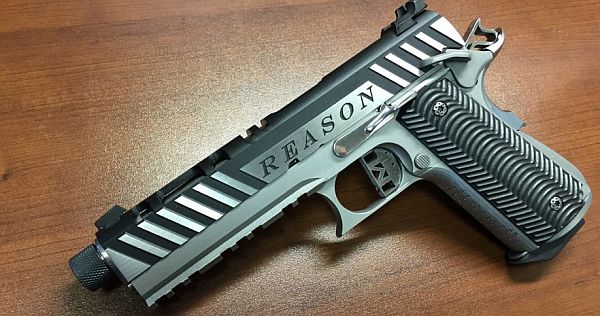 Quite a fancy name for a gun really. The new metal 3D printed gun is created mostly out of stainless steel with grips that can be bought from a store. The gun was designed using an EOS M280 3D printer and it holds 10mm ammunition with a very fancy design to it.
Thunderlord exotic gun
Whoever made this gun kept an eye for detail no doubt. This machine gun is among one of the most desired weapons around. A person by the name Kirby Downey created a gun in real life using a 3D printer that is a perfect take off from the Thunderlord machine gun. It has been made with 45 separate parts and the entire process took about 196 hours to complete. Carbon fiber materials and PLA were used to make this gun and the design is quite popular with 3D printing enthusiasts.
Summary
There is without doubt a lot we are achieving with technology, would 3D printing guns be a step in the right direction? It seems that the future definitely has it written as its plans.