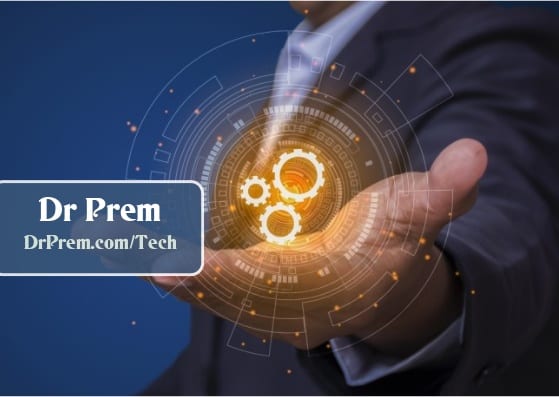 Using the best business applications on your android-based smartphones, you can be smarter. There are various free apps available in the android market that makes your business easy for you. In this post we are talking about 10 great business apps for Android that makes work more pleasant and productive.
Locale (Free)

Locale is a free application available in android market and is not a typical business-oriented app; however it can be really helpful. This app puts your Android-based smartphone on silent mode when you reach your office and if set puts it on ringer mode as you arrive home. The app automatically adjusts the settings of your smartphone depending on the location. It also has a power-conserving feature, as soon as you enable the application it automatically turns off various components that uses maximum part of your battery.
Documents to Go (Usually $30)

As the name suggests, the app Documents to go allows viewing and editing Microsoft Office documents. You can work with Word, PowerPoint and Excel files and view PDF files as well. You need to purchase the app for $30; however you can use the free version if you want to check your e-mail attachments only.
GDocs (Free)

This free app provides to access to your Google Docs online documents. This app is really useful if you have a paperless office and everything is stored in clouds. The app allows editing text documents and viewing spreadsheets as well as PDF files. You can download the file, and once you complete your editing work, you can again sync the file. The app is still in beta and lacks advanced formatting options.
Bump (Free)

Bump is a free app from the android market. You can exchange you contact information and photos simply by bumping the phones together. You can use this app with iPhones as well. With this app at your rescue, now you don't have to carry the old boring paper business cards back from the meetings and conferences.
Google Voice (Free)

iPhone users should be surely jealous of Google Voice app. The application unifies all of your contact numbers and sends you SMS messages through e-mails. It is also used for low-cost international calls. Google Voice is used to get e-mail that contains transcribed voicemails and allows you to make calls from the unique Google number.
AK Notepad (Free)

Now you can forget your notepad back at your office, as you would be talking all important notes in AK Notepad. This app features quick notes and includes a reminder feature. The app alerts you when you took the note. AK Notepad allows you to notes to yourself through SMS or e-mails. It allows you to set special colored LED notifications for various reminders.
Meebo (Free)

Meebo is a free android app available in the android market. Meebo app is used to stay connected with various instant messaging services such as AIM, Google Talk, Facebook, ICQ, Yahoo and MSN. The app saves a chat history, which you can access online. For accessing the chat history online you need to create a Meebo account.
ServerUp ($4.99)

ServerUp is one of the best apps specially designed for network admins and IT managers. Since, the application is not available for free; it has to be purchase from the android market for $4.99. It helps you to find out if your server is working properly. ServerUp works over Wi-Fi and 3G. The app supports traceroute, ping, and whois functions. You can also enable and disable particular hosts.
Scatterslides ($9.99; Free Trial)

Scatterslides is one of the most useful android applications. You can check out the free trail and then if required purchase it for $ 9.99. This application will help you to run your presentation through your Android-based smartphone. You can stream your presentation on a large display through Wi-Fi. The application works as a remote control and allows you to change slides by just swiping the screen. You can also have preview of slides on your smartphone as well.
Cab4me (Free)

You would definitely love Cab4me app. It is used to hail a cab by using location detection. The quick mode allows you to select a company and place your order. The advance feature allows you to select the number of passengers traveling in the cab. The app allows you to use the traditional call mode, and automatically dial the company that you have selected company. Once the call is connected you can place a request with your desired pickup time and place.