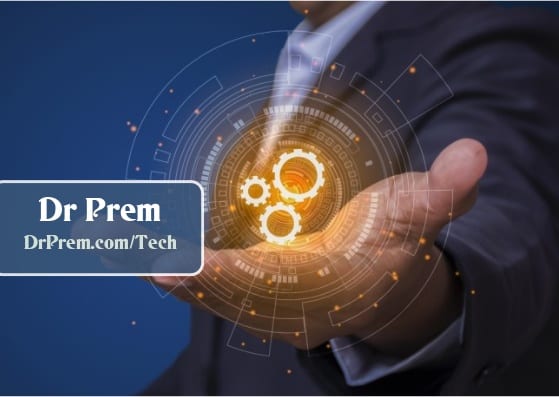 Market is all pumped up with the Android fever and there is no doubt that it is getting over the edge to bring up with more productive applications. Where in the rivalry is getting much closer between Android and iOS, both are trying to come up with apps that can suit not only to the end users but also to the designers and web developers. With growing competition in technology, it's important to be connected with the functions even at the time when one is away from his computer. And to solve this connectivity gap, Android has came up with some of the coolest and easy-to-go apps that will keep them connected to their work even when they are away from their workplace. Here are some of the best apps selected for you to keep your work on the go. So, let's find out more about these trendy apps in detail:
Remote Desktop Client
Remote Desktop Client from Xtralogic is a boon to all those geeky developers who can't afford to miss their researches, designs, and developmental work behind when they are off the duty. Of course developers are the most important people who make things much easier for the end users. And so is this great app for Android users that will keep them connected to their computers, server, complete screen and file access and even one can look on to their e-mails. Simply you have to get connected to your PC with this app and the rest is just a magical experience. You'll also get mouse and keyboard control for your PC and will keep you informed what's going on to the screen. Remote Desktop Client uses Microsoft Remote Desktop Protocol to connect and is able to connect all the enterprise versions of Windows OS starting. It doesn't works well with Home versions of OS and also has many more exciting features that makes it user friendly app.
SilverEdit
SilverEdit is another great web designing tool to go for making it very essential for you'll developers out there. Made for Android users, SilverEdit is a revolutionary change in designing tools as it can not only create, preview or edit the pages then be it offline or online but it can also support most of the common web technologies such as .html files, .php files, .css files, etc. It can also manage your local files and folders via the FTP service. You can even upload or download files using the same FTP service. What else? SilverEdit is totally customizable app, so you can customize your choice editor that you wish to work on.
AndFTP
AndFTP, an Android app is a complete FTP client supporting FTP, SFTP, SCP and FTPS (Explicit and Implicit FTP over TLS/SSL). It has two browsers one is a device file browser and another is FTP file browser. It can upload/download files with resume support and can also create folders with folder sync facility. It also provides other normal functions such as copy, delete, open files, file sorting, set permissions, etc. AndFTP will surely act as your personal FTP client with many language support attached to it.
Magic Color Picker
Most of the time color selection becomes a tedious task while developing web apps for the designers. To solve this issue, Magic Color Picker is now available for selecting colors through various color models. It accompanies with seven different modes and can be adjusted using palette form or slider form. The color models available are RGB, YUV, HSL and HSV and shows colors in both HEX format and decimal format.
mAnalytics
Developing a web application is not an end towards developers' desk. He has to check on its maintenance and even its popularity by regularly checking its stats. And so is mAnalytics available to help you with the popularity count. mAnalytics is an app developed for checking the Google Analytics stats and that too on your phone device. It supports various profiles accounts, statistics and charts for analyzing the page visits. It is also available in Pro version that includes widgets.
WordPress
WordPress is one of the popular web applications which is now also available for your Android devices and that too its fully open source app. With WordPress, you can write your articles, post them, edit contents, view the stats, or even you can manage the comments with its built-in notification service. It also supports WordPress.com and even specially self-hosted app WordPress 3.0 blogs.
Photoshop Express
Designers who are obsessed with their Adobe Photoshop and find it bit boring to opt handle their designing work on any other apps can now take a sigh of relief. Because Adobe Photoshop Express is all available at the Android market. Now you can easily edit or share the photos anywhere. You can also access all those photos Photoshop.com with help of your personal account on it. The editing functions seem to be very easy, just touch and you crop the pic or even rotate it. It can also adjust color and can give cool effects to your photos. Share all this fun with your friends and family from any distance. The only requirement is that it needs an SD card.