Celebs being public figures need to look good and stay in style no matter what. Celebs are the people who start some trend and everybody likes to follow it. While some celebs are quite stylish and carry off what they wear, some others fail to do that.
Below are some famous celebs who lacks this skills of styling themselves better and have made quite a few mistakes that makes them some of the worst dresses celebs.
Lou Eyrich
A famous fashion designer who is best known for her role in TV series glee. While Lou has awards and praises for her performance in the series, she hardly gets any for fashion statement. Looking at her it seems that she does not want to make any changes in her old styling. Lou does not like to experiment with her looks at all. She has a unique and not so good style of dressing. In fact, the woman must go on and try something new and fun that she has never tried before. It will not only add style to her life but will make her look more gorgeous than ever before. After all, it is all about thinking cot of the box.
Ane Crabtree
One of the most popular costume designer for TV and film industry, she has worked with almost every director and producer. Looking at her style, you will not feel like she is amazing in choosing the wardrobe for herself. Ane believes that the way she dresses up does not make her what she is today. It is only the confidence that mattes. If you are happy with the clothes you wear, then you do not have to worry about what other people are saying about you. As people know she is not so good with her styling, she hardly cares about that. It is the way she dresses and that is important, to feel comfortable in what you are wearing.
Cyndi Lauper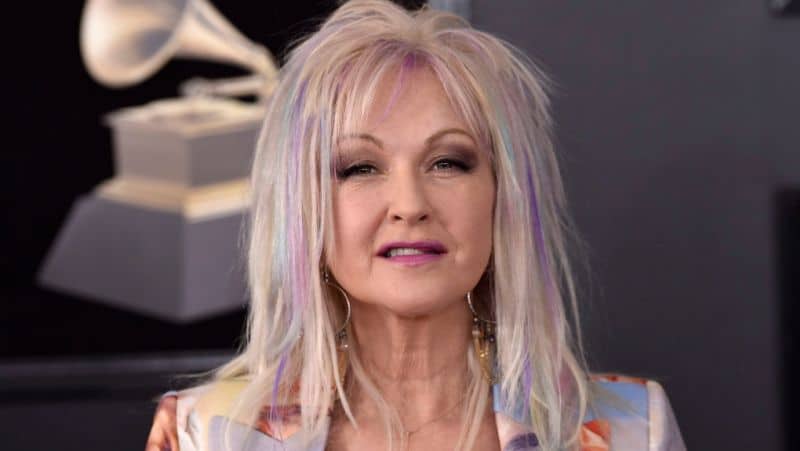 Image Source : ctvnews.ca
Almost everyone knows who is Cyndi Lauper. She is an American singer, actor, and songwriter. Looking at her style, people often think what the reason behind wearing such dress could be. With all those weird hairstyles and dresses, she just needs to change her stylist. Celebs at some point of time must start dressing age appropriate. It goes well for Cyndi, as she never dresses in a way that may be called age appropriate. She messes it up with all those weird red colored wigs, which just spoils the way she looks.
Lena Dunham
Lena being one of the popular actor, songwriter, actor, director, and producer does an amazing work. And as it comes to style, she is not very good in dressing herself properly. Lena is little curvy, it seems that she does not know it. Sometimes the dresses she wears are just not appropriate for her body, which makes her look weird and curvier. While sometimes, she dresses quite well, some other time it is a complete disaster. Sometimes, while walking on the red carpet, she dresses up as if she has borrowed a dress from her grandma. It is what goes very wrong for her. As she has been dressing up badly many times, she has become one of the celebs that do not know proper styling of their own.

If you are a public figure, it becomes quite important for you to stay in style. If you are not doing that, you might have to face some hard criticism. Know what is trendy and suits you and dress up accordingly.