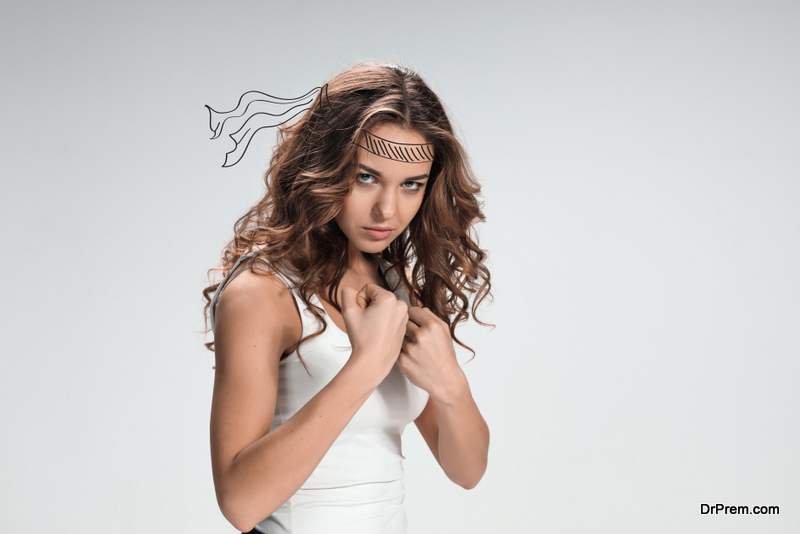 If you are a fitness freak, you are likely to be into a wide range of workouts like riding, running and weight training or doing the treadmill.  Very often, exercising alone turns out to be a monotonous affair and people tend to give up this essential fitness regime. Exergaming brings in an innovative solution.
It is video game induced physical activities that does not allow monotony to set in and is poised to be the future of fitness. While exercising alone we get into a psychological trap. The fun element gets missing and so does the spirit of competition. The motivation wanes off.
Our conscious mind always craves for some attention or interaction like someone watching us in action. We certainly do like to compare our performance against others. Exergaming can practically gauge our physical performance against a virtual crowd put on the same platform. And that turns into an interesting effort boosting a productive day at the gym.
Motivation with 'audience response' is important: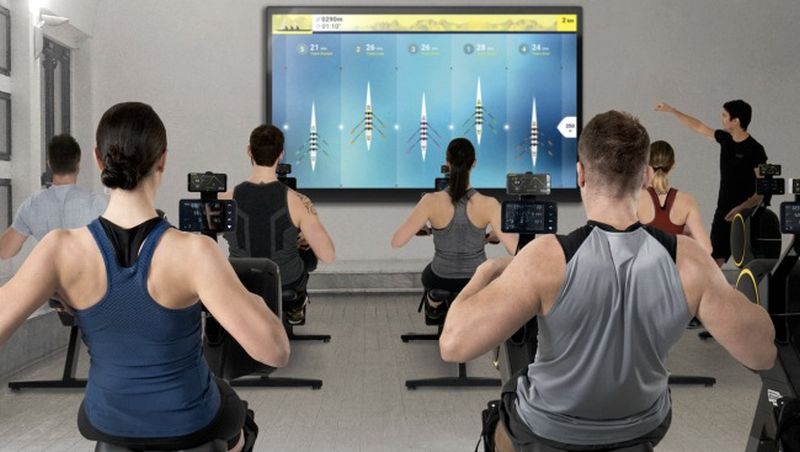 Image Source : fitness-gaming.com
The audience response to your performance may contribute a lot to your future fitness. That someone keeping an eye on you while you work is a conscious realization that you have been experiencing since ages. However, the exact system in which the presence of audience impacts the performer is yet to be explored.
An experiment in 1898 by Triplett shed some light on how the audience could change a person's capabilities at work. Rudimentary suggestions on benefits of exergaming started taking shape. The study revealed cyclists did better when racing against a clock or against co-cyclists.
From the 1960's to 1970's, awareness about a competitive environment was thought to be a unique psychological phenomenon. It was put to a profound investigation.
Experts on neuroscience held that figuring out what develops in your hormones when someone monitors you may have a significant hint at a bigger representation of human social neuroscience and reciprocal reactions across an assorted group of people.
Even crowd shouts can improve your motivation to perform better. In a nutshell, doing a workout alone could spray icy water on your enthusiasm.
Multiplayer online exergaming platform could simulate the crowd impact:
In this perspective, multiplayer online training apps can largely shape the future of fitness. Online platforms like Zwift, LIFT sessions, Virtuco, Peleton, Grand Tours and One Lap drag you into an exciting race, just as video games have done with users.
These are all multiplayer online exergaming apps. They help you compete with performers around the world and watch how you fare. And all this you do from your cozy home. Their potential is not limited to your workouts.
You can attend online tutorials, get tips to improve your functioning and get the live evaluation of self. In a way the benefits of exergaming far outweigh that of video games. These are more personal, exciting and promise well-coordinated sharing.
Exergaming can lead to a decline in cognitive impairment: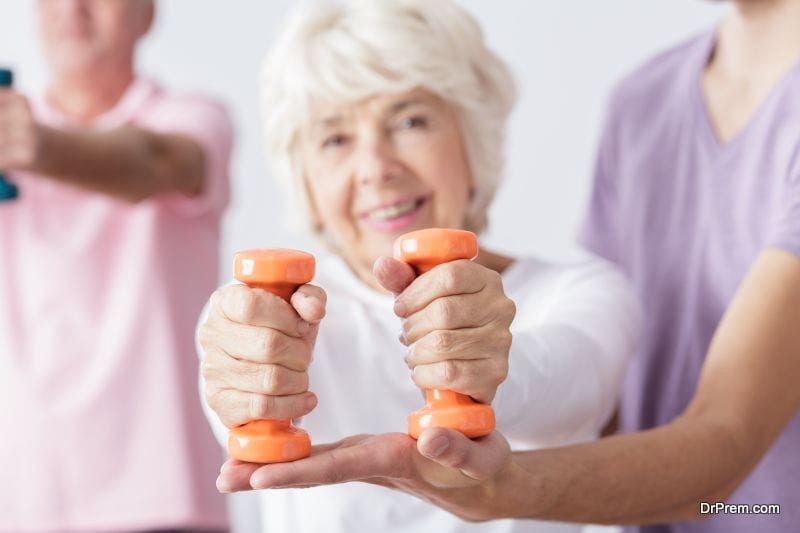 Health benefits of exergaming are many. Studies reveal that exergaming apps can help in improving mental health of the elderly with mild memory dysfunction by enhancing their complex timing and recollection prowess.
Before the research, it was found that elderly adults exercising with interactive video games showed better cognitive skills than by exercising alone. Before Alzheimer's disease sets in with rising senility, Mild Cognitive Impairment (MCI) comes as a forewarning. It lies somewhere between normal brain aging and dementia.
Findings suggest that exergaming could be the future of fitness for senile adults at a high risk of dementia. Online apps can be prescribed as a meditation for arresting mental cognitive impairment.
Exergaming apps can be customized to the needs of aged people so that their minds can be actively kept engaged. Motivation to stay mentally capable would set in and chances of dementia and other age-related psychological issues can be reduced. More you exercise your brain better it is for mental health.
Technicalities to the online fun:
Users can compete with each other on an online global platform while running a race or cycling in 3-D simulations.  The future of fitness will rest on how well the software architecture is built and delivered. A Skype like hook up is available where you need to connect a device (such as bike trainer, treadmill, power meter and heart rate monitor) to watch on.
Just watch the adrenaline rush as you outperform a competitor in a virtual world; how this Multiplayer online app induces audience effect. It does away with the monotony build up associated with working alone in an indoor training centre.
Children suffering from ADHD can improve their executive function with exergaming: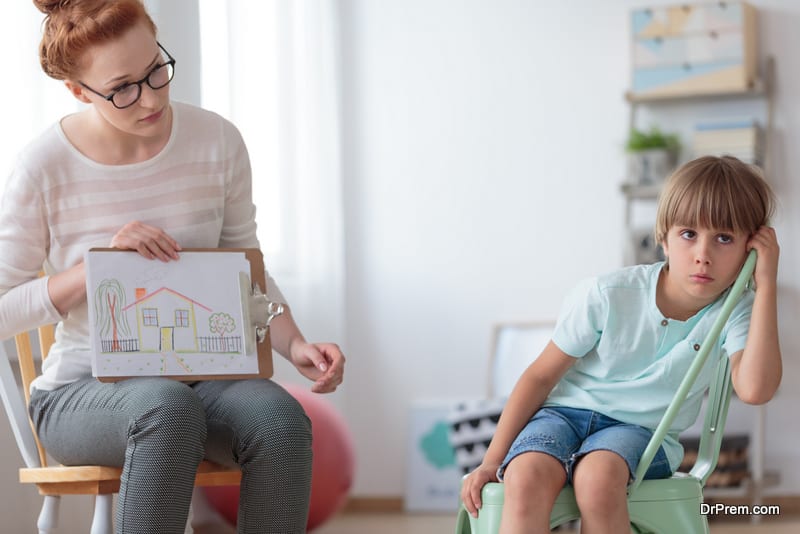 Not only in adults but also the future of fitness, its extension to kids' health and the role of exergaming can be conceived together a unit. Studies published in the Journal of Scientific Reports have shown that children playing video games need to exercise mental and physical skills in coordination.
Children with ADHD often experience difficulties in remaining attentive for a long time which affects their performance at school and daily activities severely. The elements of quick reward from videogames do a lot of good to the mind. It has a positive impact on cognitive potential of children.
It is evident physical exercises contribute to enhancing executive function and exergaming has the potential to make it happen. More research is needed to compare the benefits of exergaming with that of traditional physical exercise. It also needs to be estimated the duration of exergaming effect. Will it be transient or permanent?
Can 'exergames' be the future of fitness?
Experts carry different thoughts. Exergaming may not be the perfect solution to shrug off the nation's sedentary habits. It can make sedentary people more active. It sounds great that the future of fitness has at last found a sacrosanct way out.
In a research study published at Michigan State University said that most exergaming solutions offer light to moderate physical exercises which is not as good as conventional exercises. This may not carry that much of health benefits as presumed.
A 30-minute vigorous workout is needed each day to keep you mentally and physically in top shape. Most of the exergaming solutions do not meet the standard recommendations. For people suitable for light-moderate intensity exercises, exergaming can be effective but not for young adults who need to take up high-intensity exercises.
Simply handing out the games to people may not be the right approach. A more structured programming with a large number of participants may fulfill the purpose of targeted exercising through games and fun.