Our world today is vulnerableand we are facing a threat of a severely degrading environment. Everyone must thus do their bit for the betterment and the environmentally friendly fast food is just a step forward in the positive direction. Here is a list of some of the restaurant chains that are going green in the USA. They have set a very positive example from which others can pick up. In these times of need and environmental catastrophes it is important that we look towards sustainable solutions for everything and that would definitely include restaurants.
Some of the restaurant chains that are going green
1.     Bareburger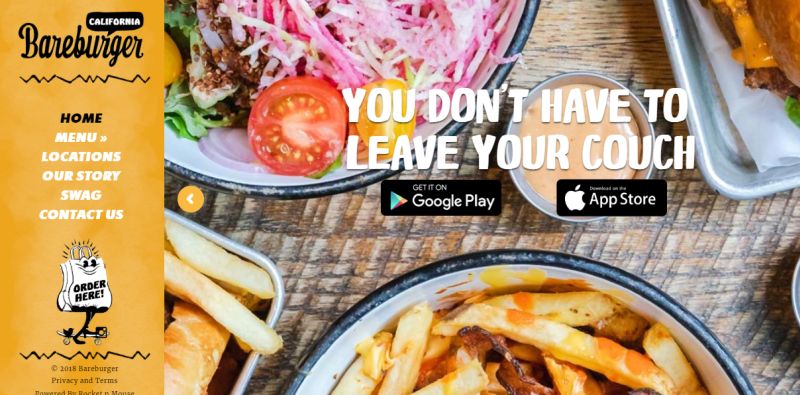 Image Source : bareburger.com
When we say America we think burgers. This restaurant serves this age old American delicacy and has been so popular that they have notched up 20 of their restaurants around the country. They stand among the restaurant chains that are going green because of the efforts they have shown over the years to be eco friendly. Their food is free of all pesticides and they even have no GMOs. Their growing business over the years never led to them abandoning the greenest practices.
2.     Busboys and Poets
Not only is this restaurant completely devoid of any energy source that does any harm to the environment but also it procures all its food from the local markets. It could be seafood or a meat product and all of it is locally acquired and prepared in the best possible way. We included this among the restaurant chains that are going green because of such dedication towork towards a sustainable environment. Truly this restaurant serves as good inspiration for others to join in.
3.     Starbucks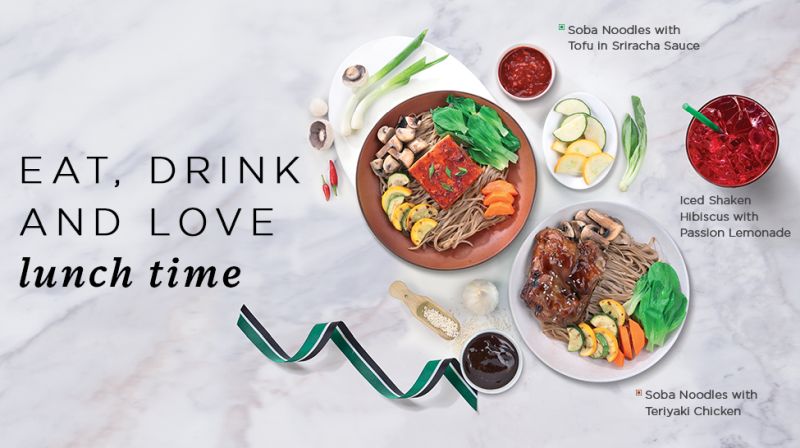 Image Source :  starbucks.in
Not just the USA the Starbucks is a known brand around the world. Their coffee has created magic as has their food. And their assisted asset in this path of becoming famous has been the fact that they highly value their eco friendly services. They see to it that they do sufficient recycling in their business. The cups and packaging that they use are also not the ones that could affect the environment. They are completely plastic free and they try to deliver all the goodness with the best of organic products.
4.     Ruggles Green
This is one of the most famous among the restaurant chains that are going green.  It is the proud recipient of Houston's first green restaurant that has been certified. This restaurant is entirely powered by wind energy which is one of the greenest forms of energy in use. They also place a high value on the recycling of their products. They even use up the frying oil to be wasted as a bio fuel, so deep is their commitment. If you are thinking about the greenest practices that can possibly be adopted by a restaurant, this would be the one to look for. Only, if others could take a cue and follow suit.
5.     The refinery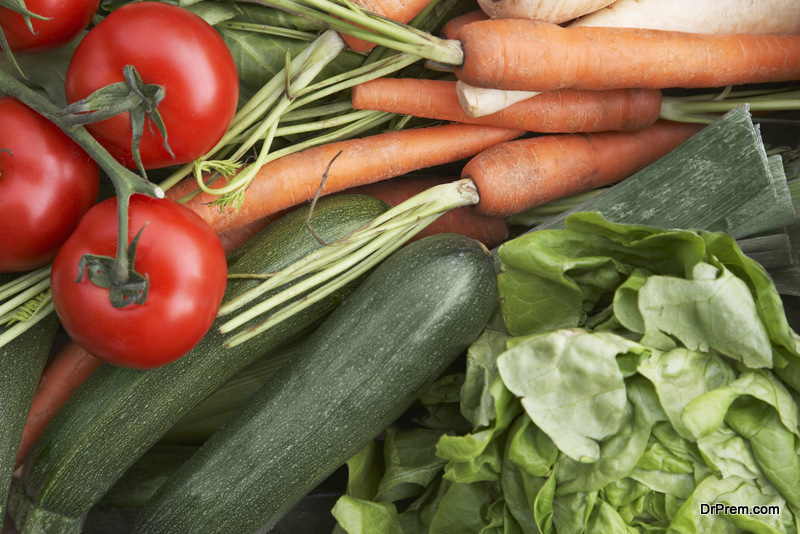 This restaurant is located in Florida and we cannot possibly omit this name while talking about restaurant chains that are going green. This restaurant cuisine is a traditional Southern food and they see to it that all their products and methods are environment friendly. They source all their food locally and this is a positive step in the attempt to decrease the carbon footprints around the world. Along with this their lip smacking food comes at a reasonable price which is easily affordable for most of the masses.
6.     Root down
Sustainable restaurant in the USA is now a reality thanks to this restaurant. They value their eco friendly responsibilities very highly and do all can be done to run the business accordingly. These buildings boast of energy efficient buildings which save valuable resources day in and day out. Apart from that, they also are into the league of growing their own food, thus providing customers with a freshness and assured quality that few can guarantee.
7.     Uncommon Ground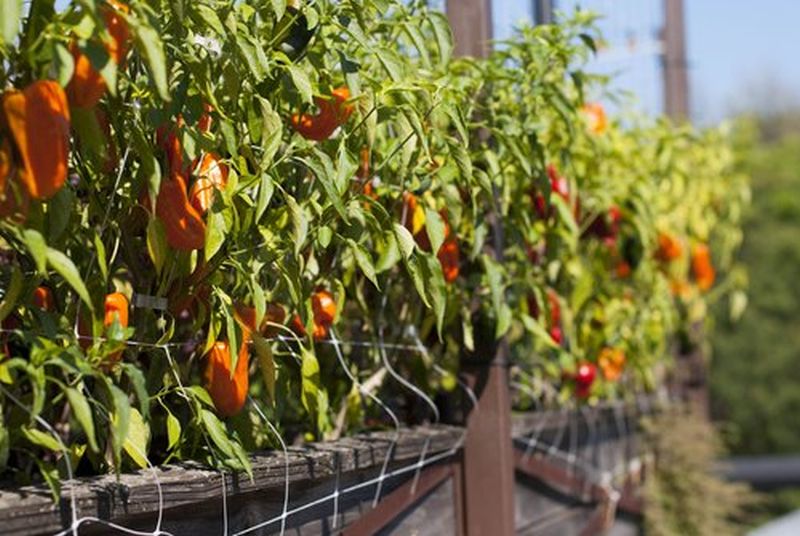 Image Source :  uncommonground.com
When we speak about environmentally friendly fast food we cannot miss out the huge impact that this restaurant has. True to its name the restaurant is indeed an uncommon ground in a world with no care for the environment. They have organic farms on the rooftop of the restaurant and these are all certified by the government. Even something like honey is grown in the hives of the bees they rear. They really can be inspiration for those who want to do good for the environment alongside business.
8.     Mixt Greens
This restaurant has one of the practices and also the simplest when it comes to doing the eco friendly bits. Mixt greens have a unique concept of having constructions that help in being eco friendly. Their practices also include a regular quality control and a system where they do a full recycling of all the food in the restaurant. If adopted by all restaurants it would be a great benefit for the world that faces an imminent threat.
9.  Grange Kicthen and Bar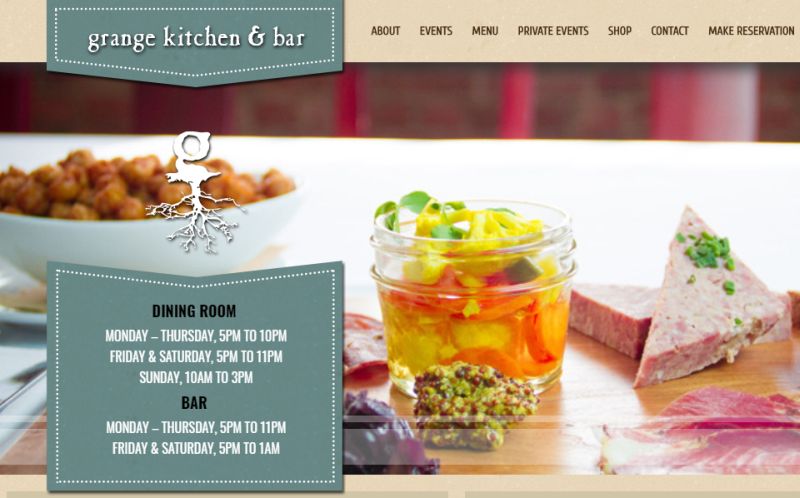 Image Source :  grangekitchenandbar.com
They only produce as much food as would be necessary to avoid any wastage. This restaurant is a good example of starting off small. Their efforts too count and their small steps actually have a larger impact. They also have seasonal options on their menu to give the customers the chance to get the most natural products.
10.     Herbsaint
This restaurant is unique in terms of all it has done in the path of being among the restaurant chains that are going green. Herbsaint only procures the best of local produce and they ensure that there are specific people who connect with local farmers and producers. Recycling too is a matter of great focus of this restaurant and altogether it is a matter of great pride for the owners as they are well appreciated.
Final words
The restaurant chains that you learnt about have done a really good job with doing their bit for the ailing environment. They need your encouragement and we suggest you give such sustainable restaurant in the USA a try. They have adopted the greenest practices that they possibly could and it would be a shame if the others do not follow suit in such a noble endeavour.